3371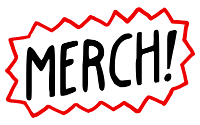 Become a Patron!
Philosophy News Network: Should We All Just Kill Ourselves or What?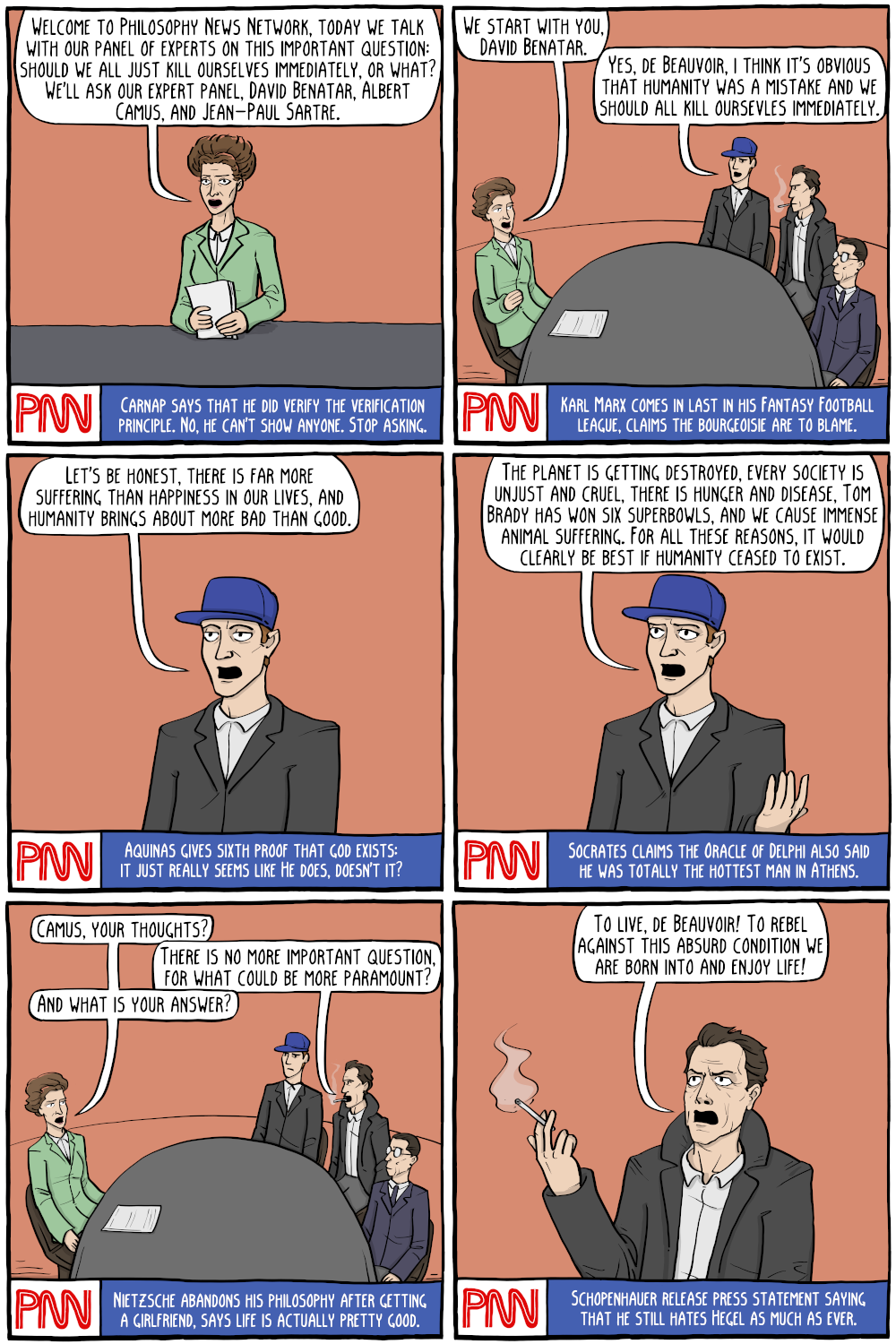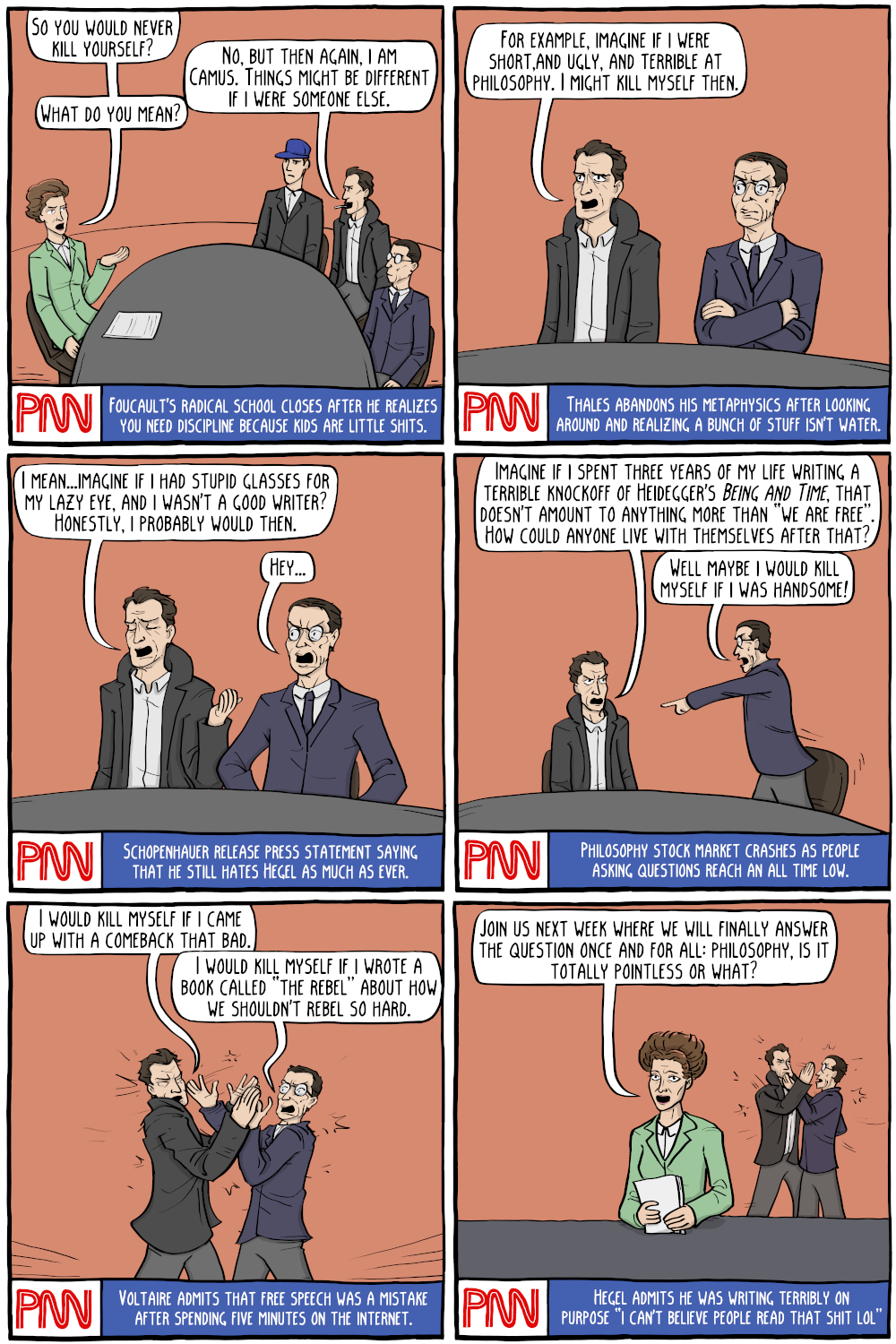 "Should I kill myself or have a slap fight with Sartre? In the end one needs more courage to get in petty feuds than to kill himself."
Permanent Link to this Comic: https://existentialcomics.com/comic/327
Support the comic on Patreon!
Comics I enjoy:
Podcasts & other sites I like: