3374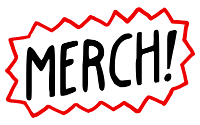 Become a Patron!
The Game of Life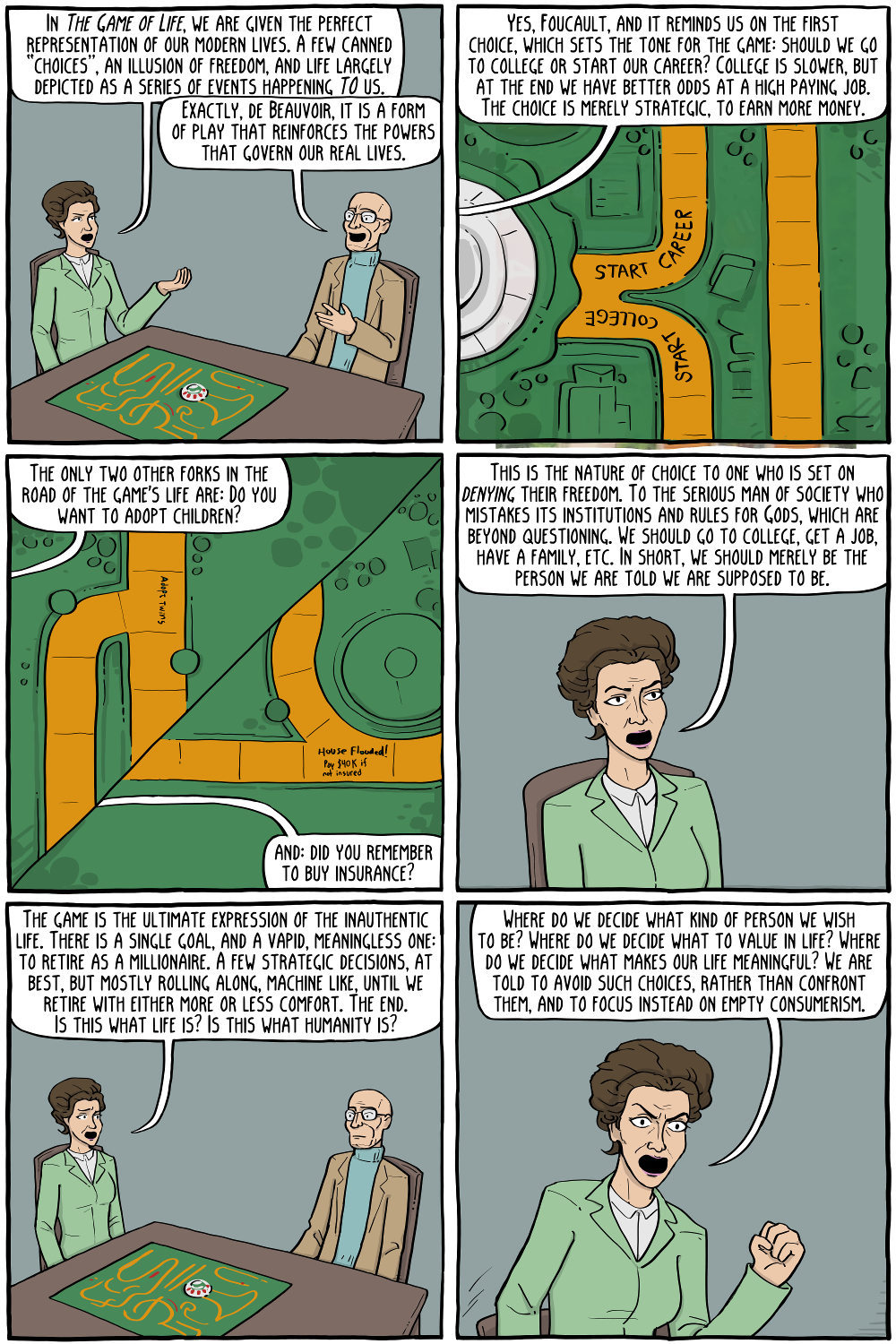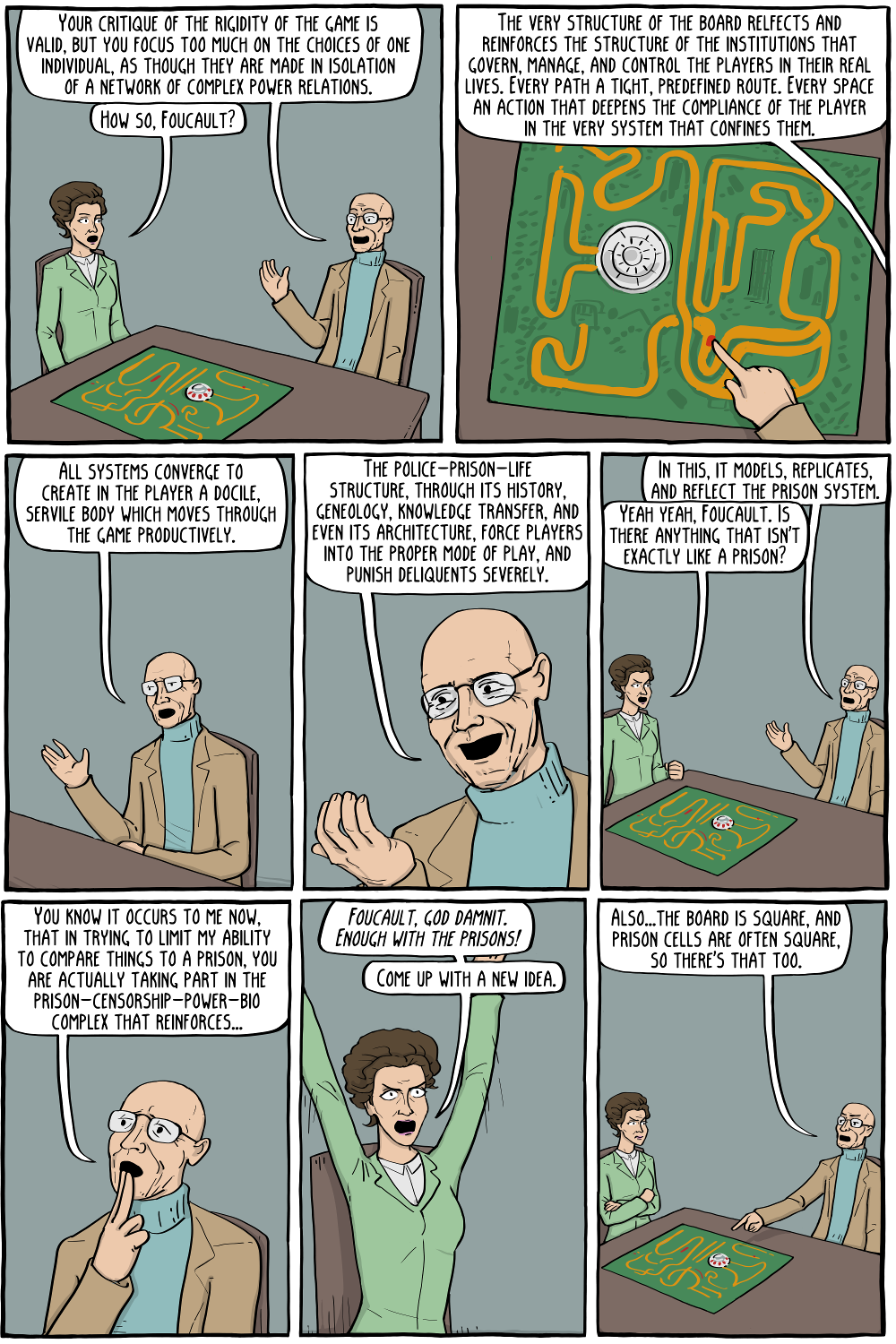 Foucault's Editor: "could you maybe try to state your point a little more clearly and concisely?" Foucault: "clear writing is one island of the carceral archipelago; binding, punishing, surveillance at all times the mind of the writer, forcing his thoughts to break down into so called scientific modes of grammar, that confine creativity and restrict freedom into contained and approved modes of expression." Editor: "...what?" Foucault: "In other words, no, I won't."
Permanent Link to this Comic: https://existentialcomics.com/comic/249
Support the comic on Patreon!
Comics I enjoy:
Podcasts & other sites I like: