1289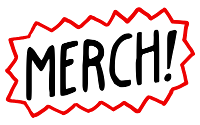 Captain Metaphysics and the Ship of Theseus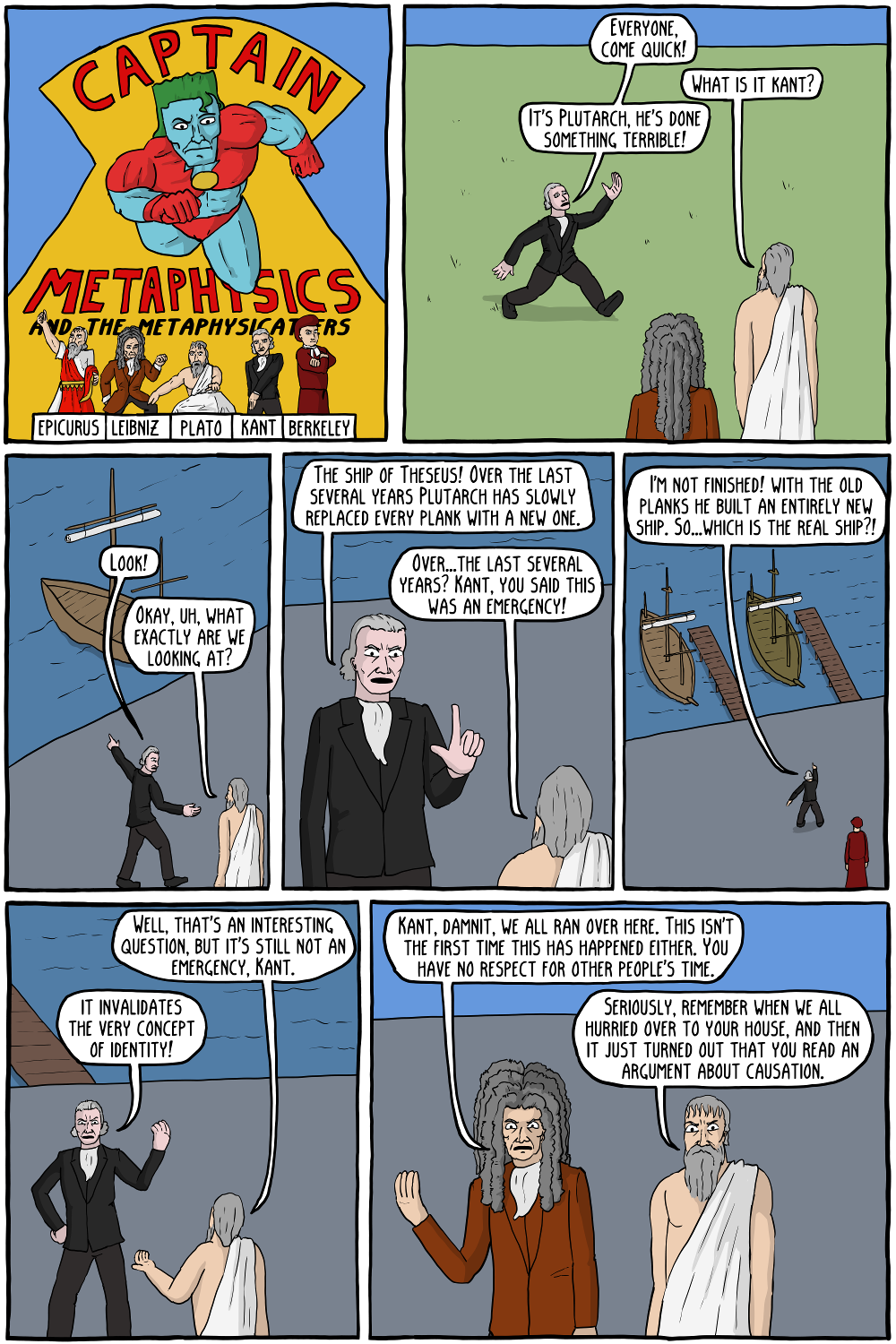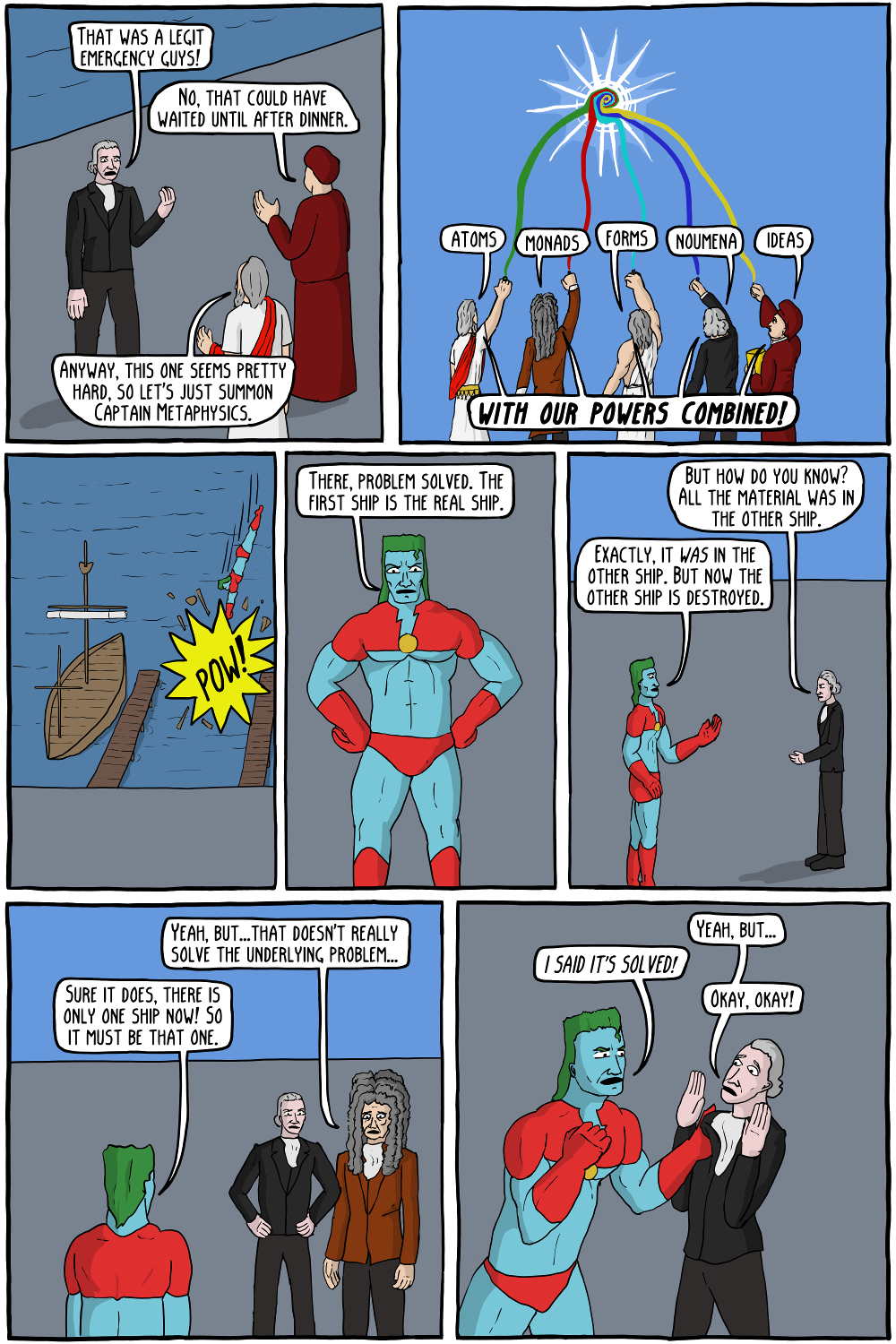 You face is suddenly looking a lot like a problem of Metaphysics, Kant.
Didn't get the joke?
The Ship of Theseus is a classic thought experiment about mereology (the study of how things relate to their parts). It asks if a ship were slowly replaced, part by part, until the entire ship were made of new planks, whether or not it would still be the same ship.
Permanent Link to this Comic: http://existentialcomics.com/comic/121
Support the comic on Patreon!
Comics I enjoy:
Podcasts & other sites I like: