Dead Philosopher in Heaven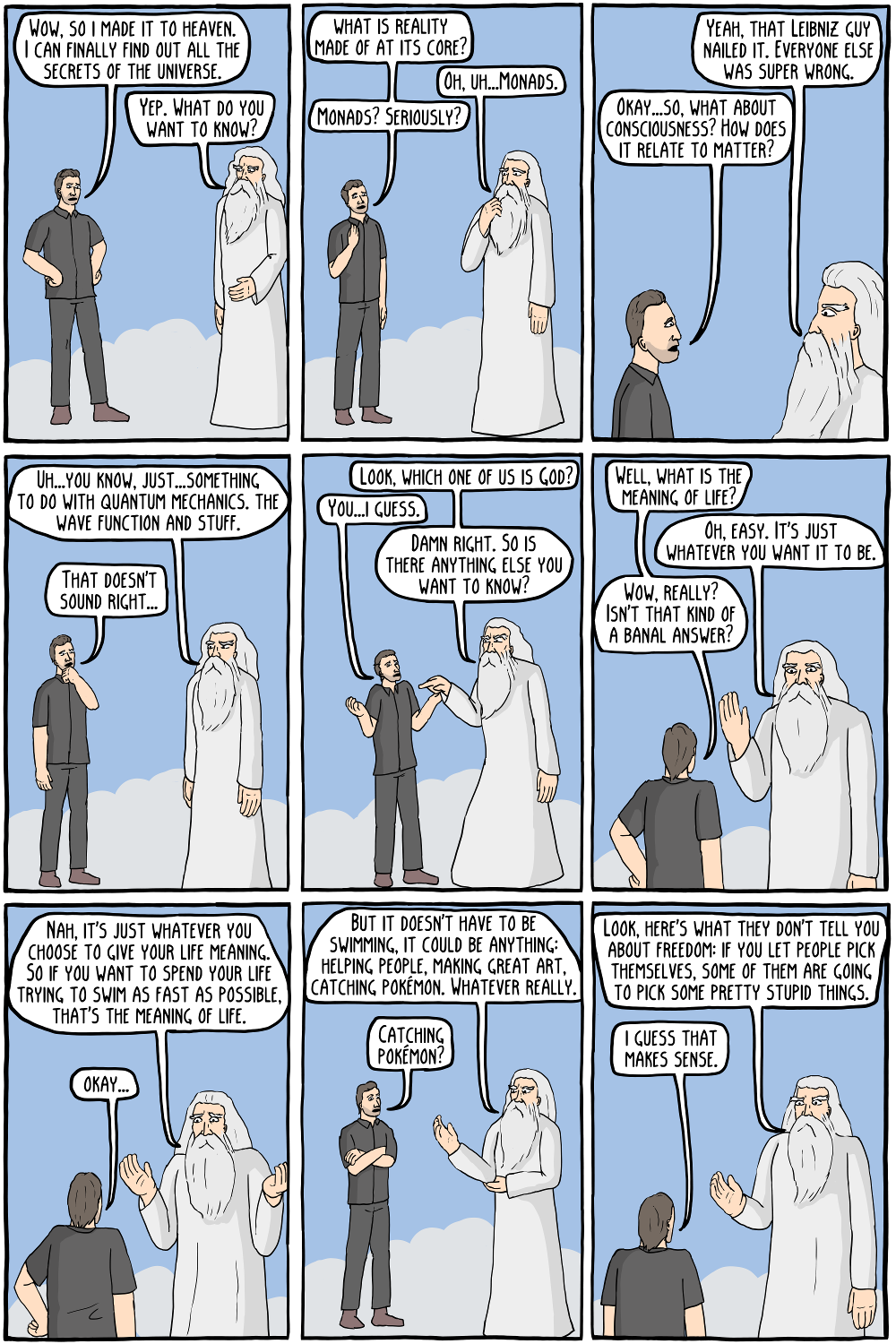 God: "But actually Pokémon isn't stupid, and is a great meaning of life." Philosopher: "Uh, is there like...another God I can talk to?" God: "Zeus I guess, but he likes Pokémon even more than me."
Permanent Link to this Comic: https://existentialcomics.com/comic/147
Descartes's Demon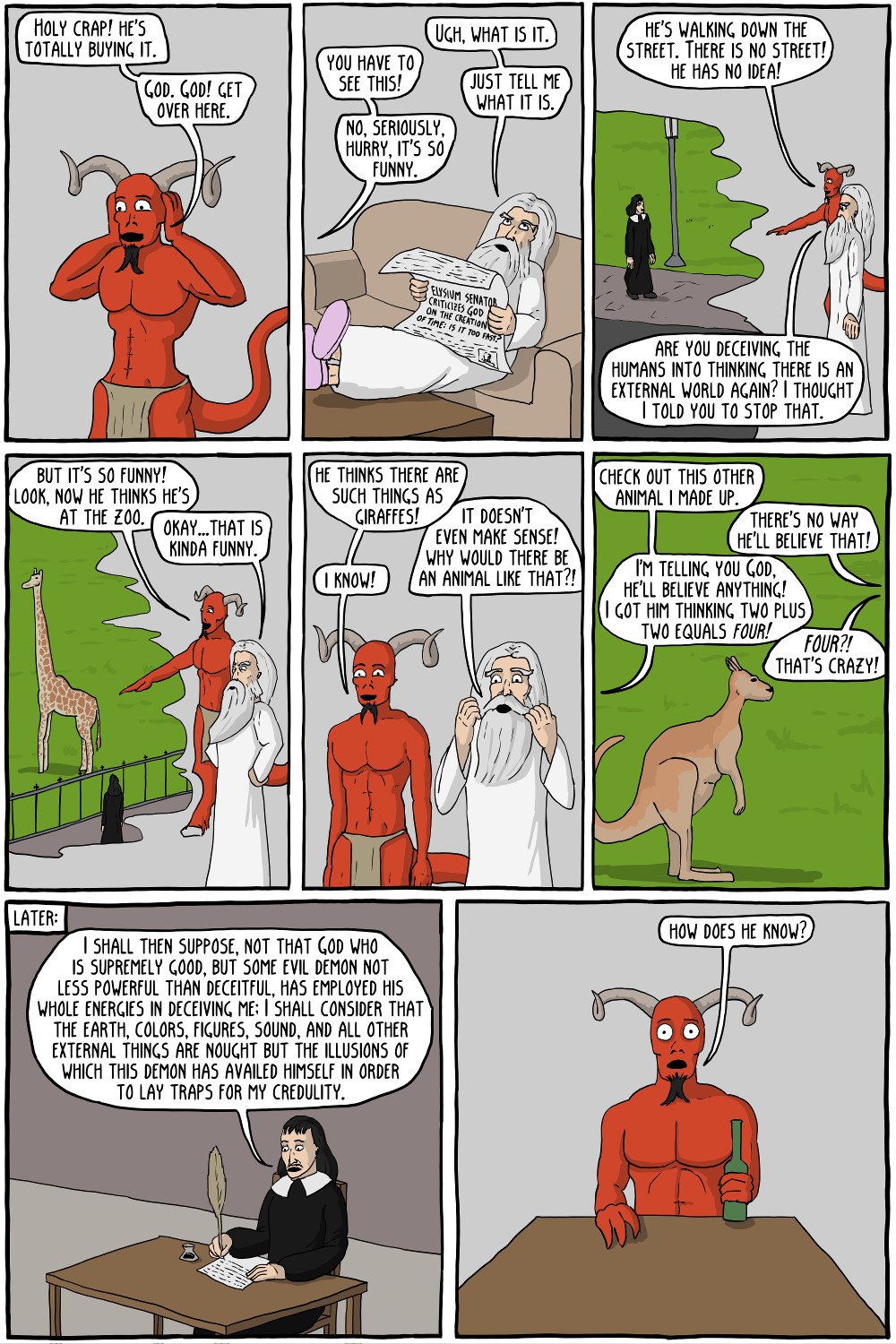 "God, get in here! He thinks that you are necessarily good!" "What!? No way, I've got to see this."
Permanent Link to this Comic: https://existentialcomics.com/comic/81
Mad Philosophy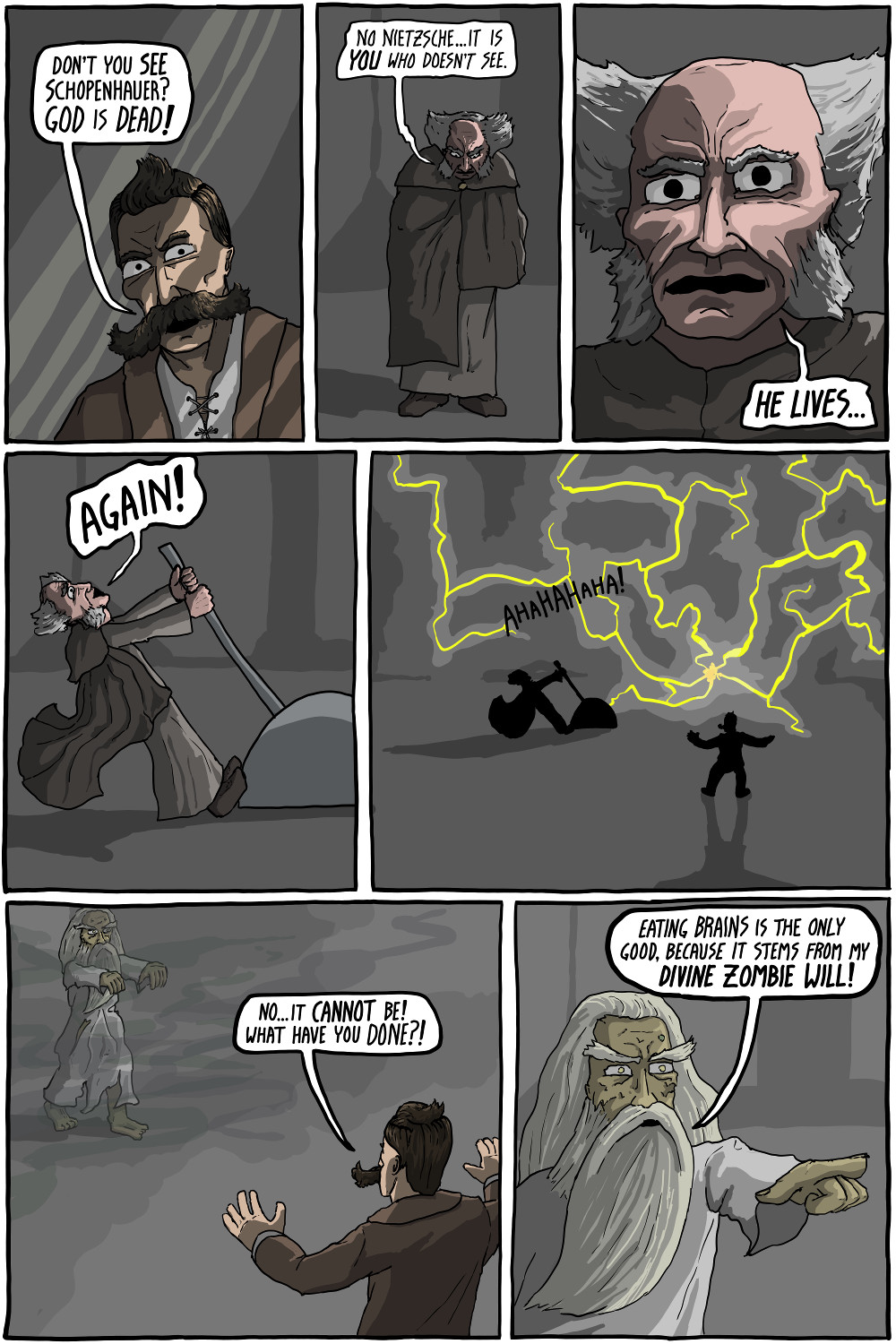 Schopenhauer was chosen only because he's just really got that mad scientist look. I think it's the hair
Permanent Link to this Comic: https://existentialcomics.com/comic/56
Maimonides on the Nature of God
God has no extension...if you know what I mean
Permanent Link to this Comic: https://existentialcomics.com/comic/22