Social Contract Theory: The Game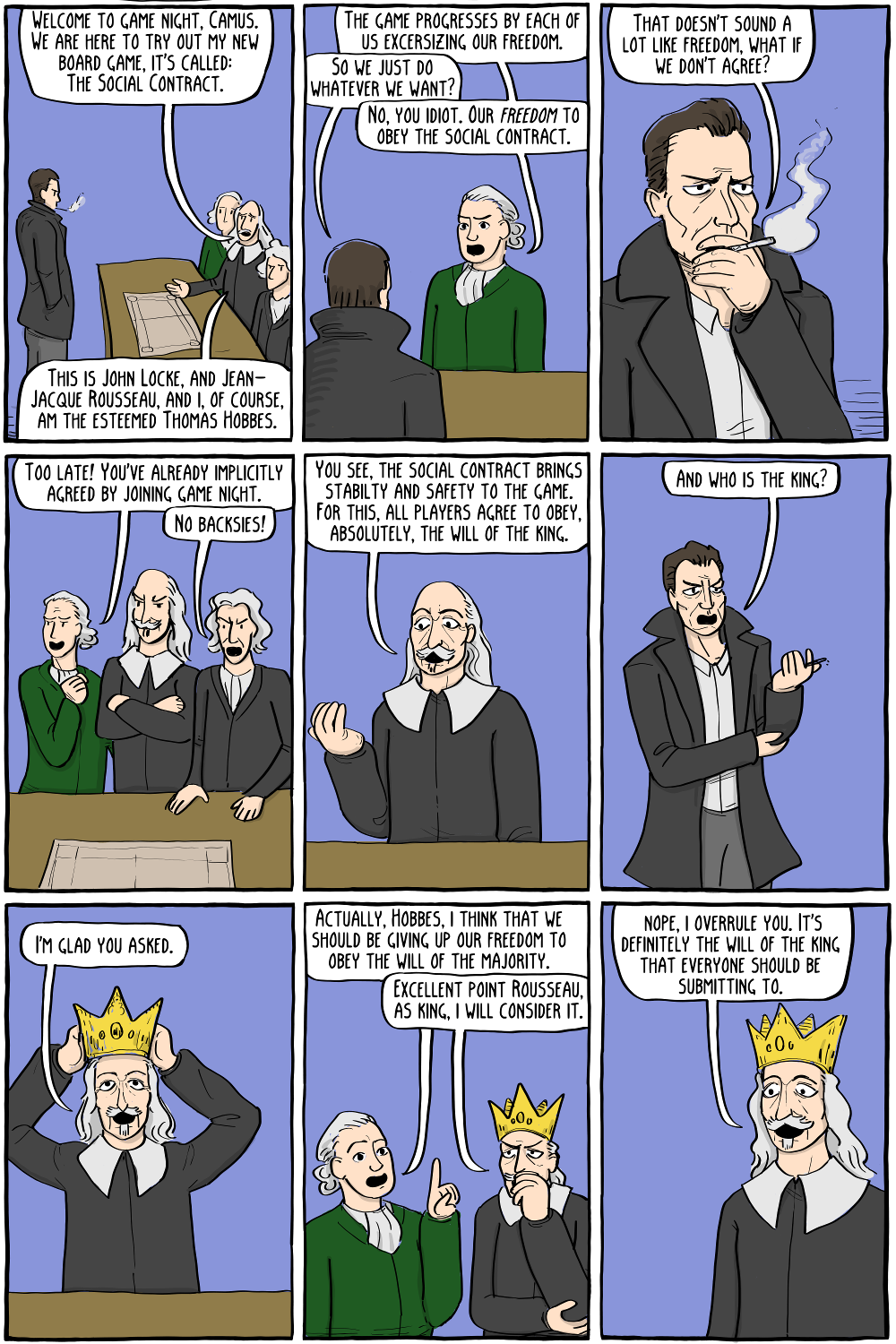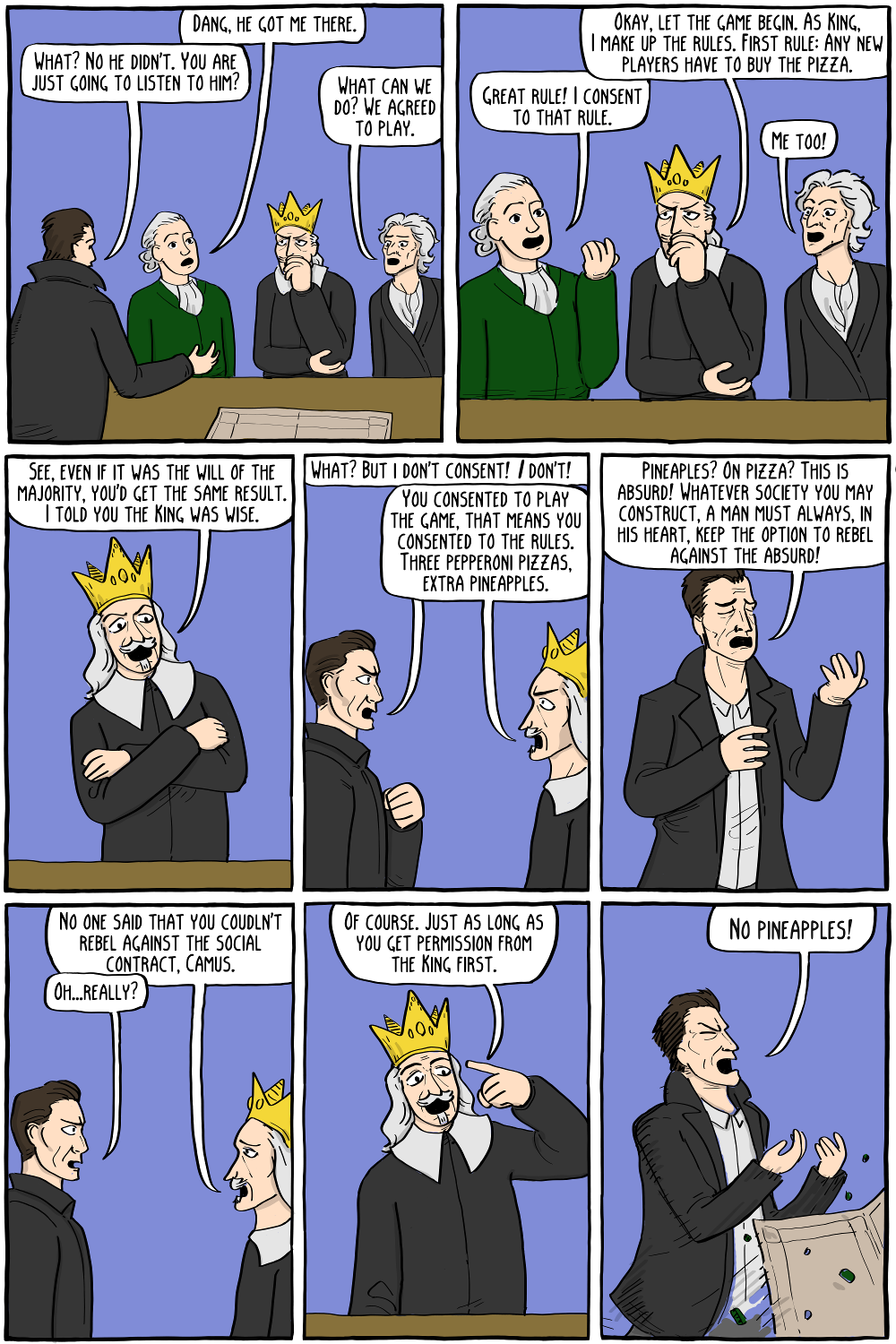 It turns out that when you agree to play a game with Camus, you implicitly agree to the "Camus Contract". That means Camus is gonna do whatever the fuck he wants.
Permanent Link to this Comic: http://existentialcomics.com/comic/211
Risk: a Game of Conquest, a Game of Philosophy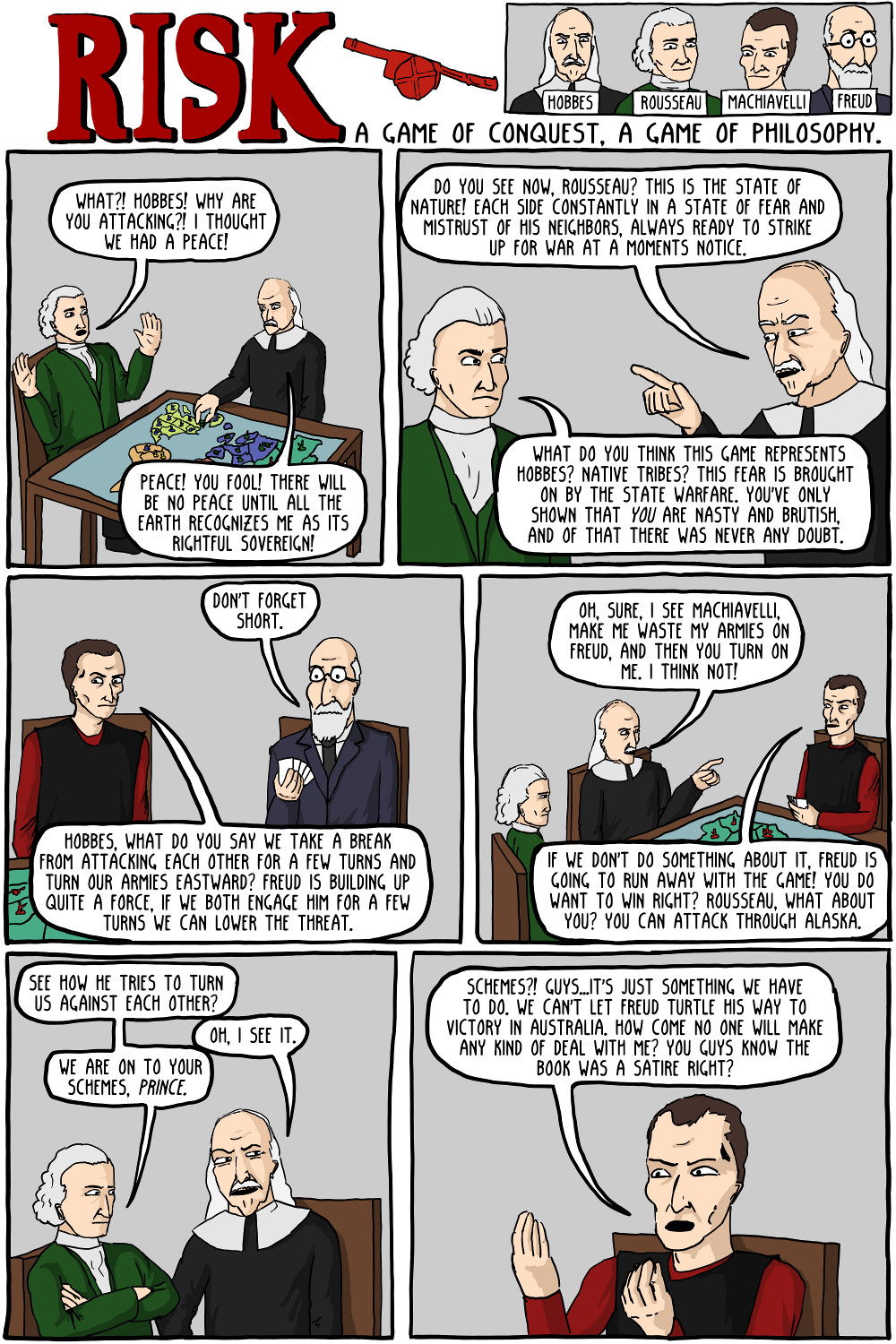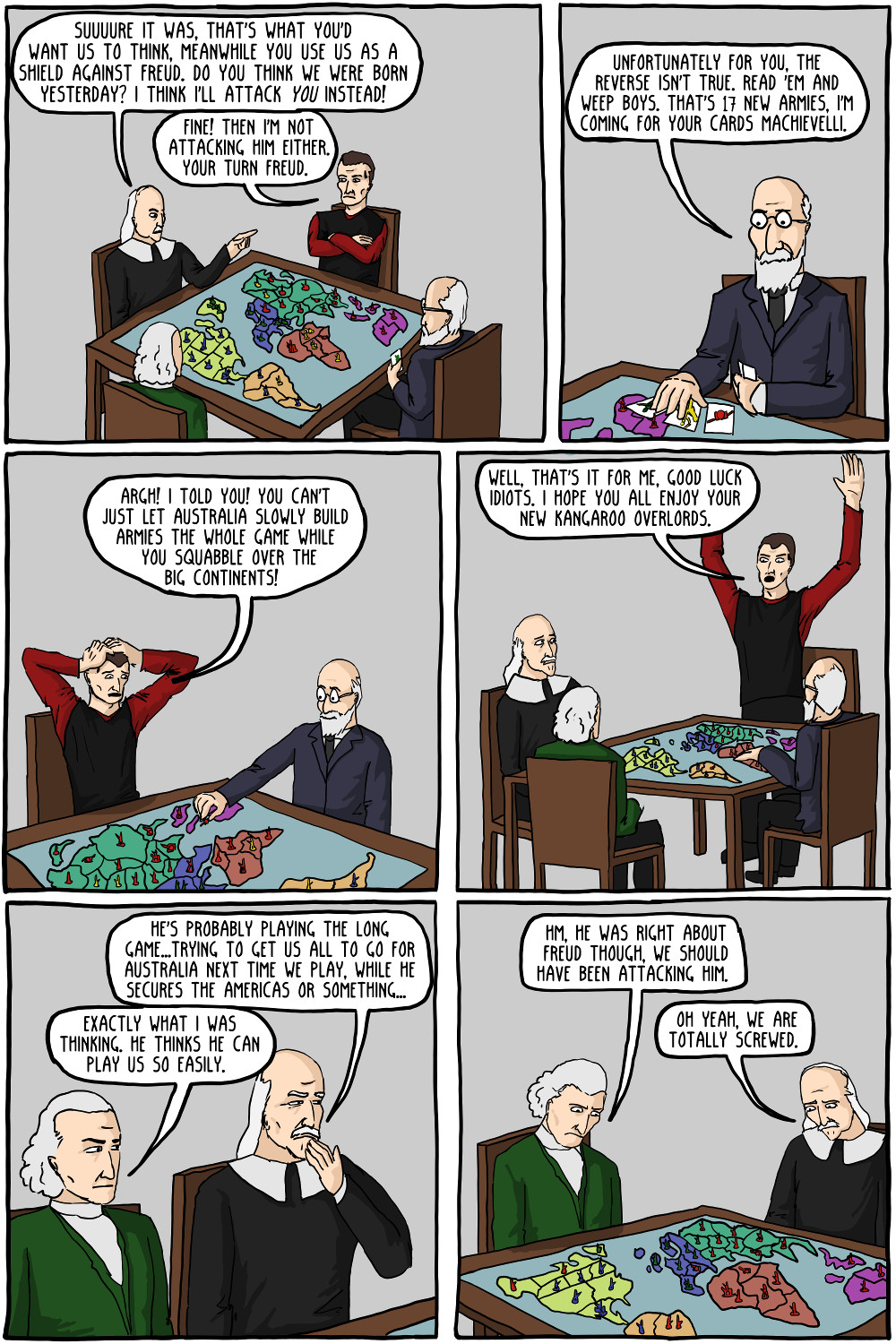 This comic actually takes place over the course of seven hours. Not shown was the six hours and fifty five minutes of rolling dice and swearing.
Permanent Link to this Comic: http://existentialcomics.com/comic/34