1289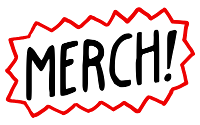 Dungeons & Dragons & Philosophers V: The Battle of Five Philosophers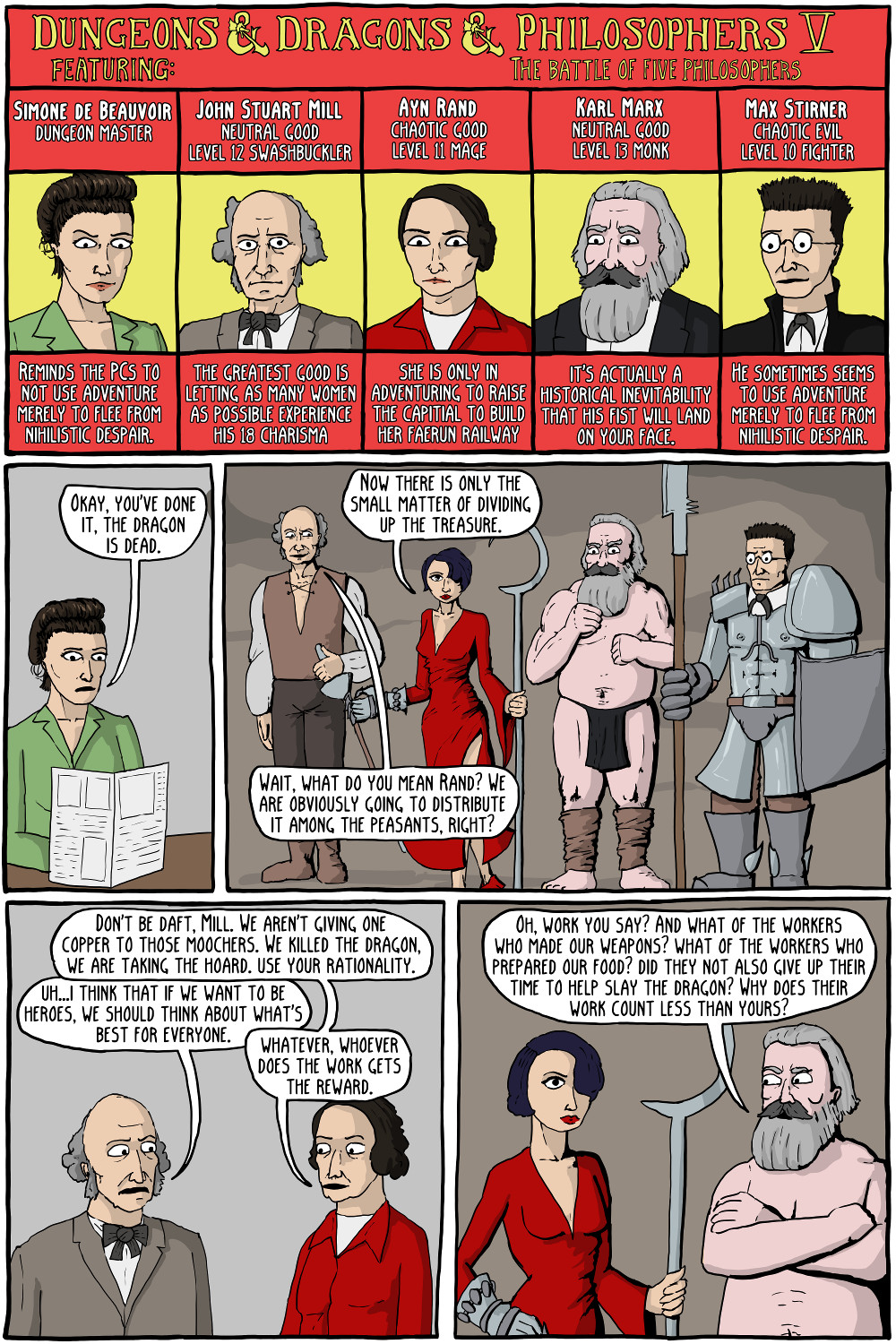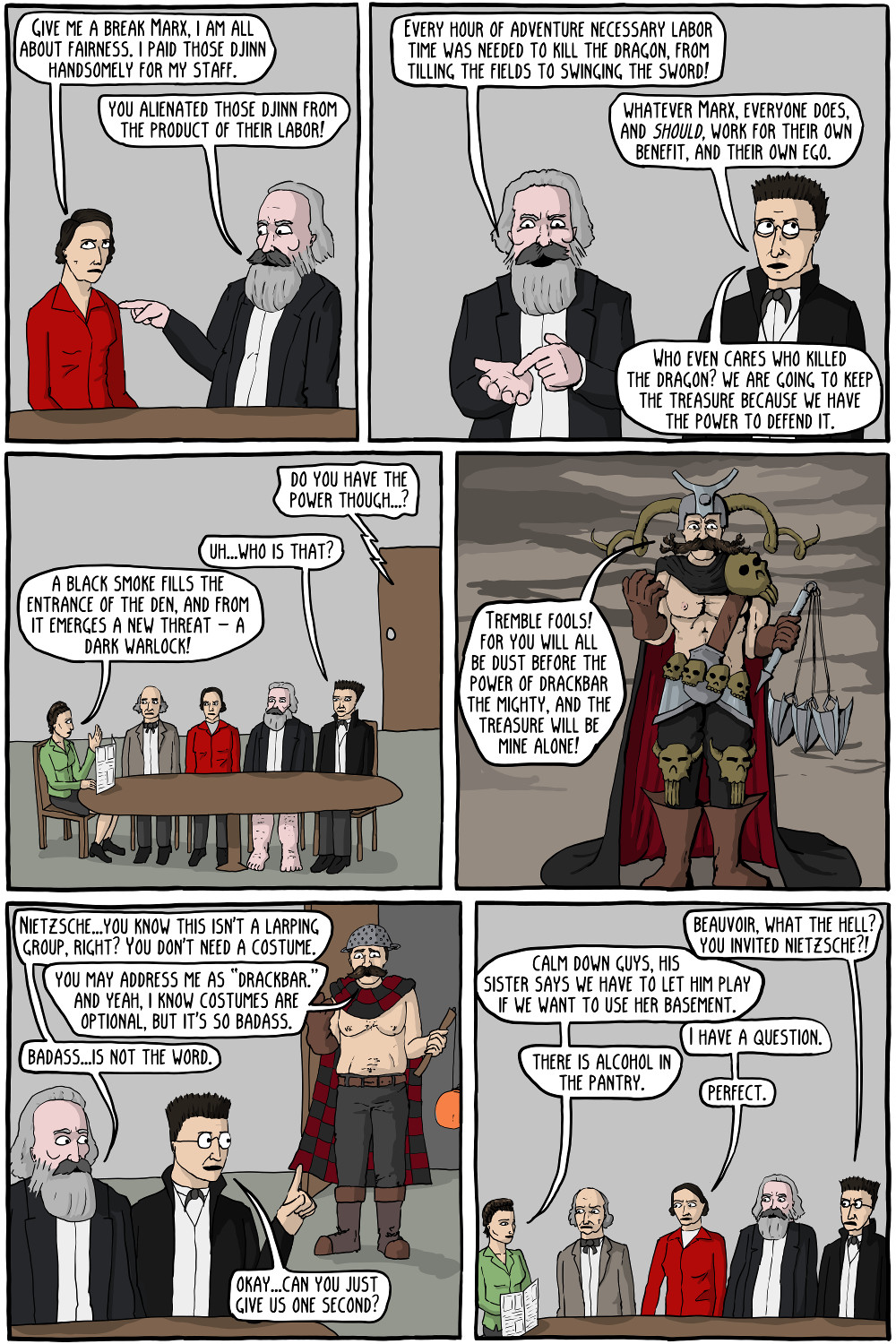 And that was the day that Utilitarians, Objectivists, Communists, and Egoists all united as one: to kill Nietzsche. And also they told him that their group was really hardcore and didn't allow re-rolling characters, so once you died you had to wait outside and not talk.
Didn't get the joke?
In The Ethics of Ambiguity, Simone be Beauvoir describes many ways in which a person can avoid authentically engaging in the world, one of which was the "adventurer", who merely seeks out adventures without caring about the content of the adventures. He does this merely as a means to "flee nihilistic despair", and avoid an authentic confrontation with the Other (i.e., engaging in the world at large with a moral stance).
John Stuart Mill was an early Utilitarian, believing that the only good was ensuring the best possible life, and greatest happiness, for the greatest number of people. Since each person's happiness counts the same, we must work to ensure everyone is living the happiest possible life. Mill did, however, make distinctions between different types of happiness, and his theory of utilitarianism was more advanced than maximizing mere pleasure, which is closer to Bentham.
Ayn Rand was a 20th century philosopher and author, and while she has been largely ignored in academic philosophy, she is still very well regarded in the train fanfic community, for her seminal work Atlas Shrugged. It has the distinction of being the longest, and arguably the best, train fanfic ever written.
Karl Marx is of course known for his communism. In Das Kapital he discussed "socially necessary labor time" (here replaced by "adventuring necessary labor time"). He also discussed how workers were alienated from their labor by means of their salary, which disconnected them from the product of their labor. He isn't wearing pants because apparently sometimes he was so broke that he had to pawn his only pair of pants, and couldn't leave the house. How he got to the pawn shop again to get them back is anyone's guess.
Max Stirner was an egoist, anarchist, and somewhat of a nihilist. His stance on property rights was as follows: "Whoever knows how to take, to defend, the thing, to him belongs property." He believed everyone should be working towards their own benefit, and should only band together in a "union of egoists", which would be a group that works together for their own personal good. If being part of the group is ever not advantageous to the individual, they should leave the group or the group should be dissolved.
Permanent Link to this Comic: http://existentialcomics.com/comic/77
Support the comic on Patreon!
Comics I enjoy:
Podcasts & other sites I like: