1289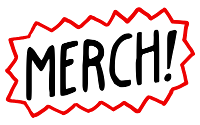 The Dark Knight of Faith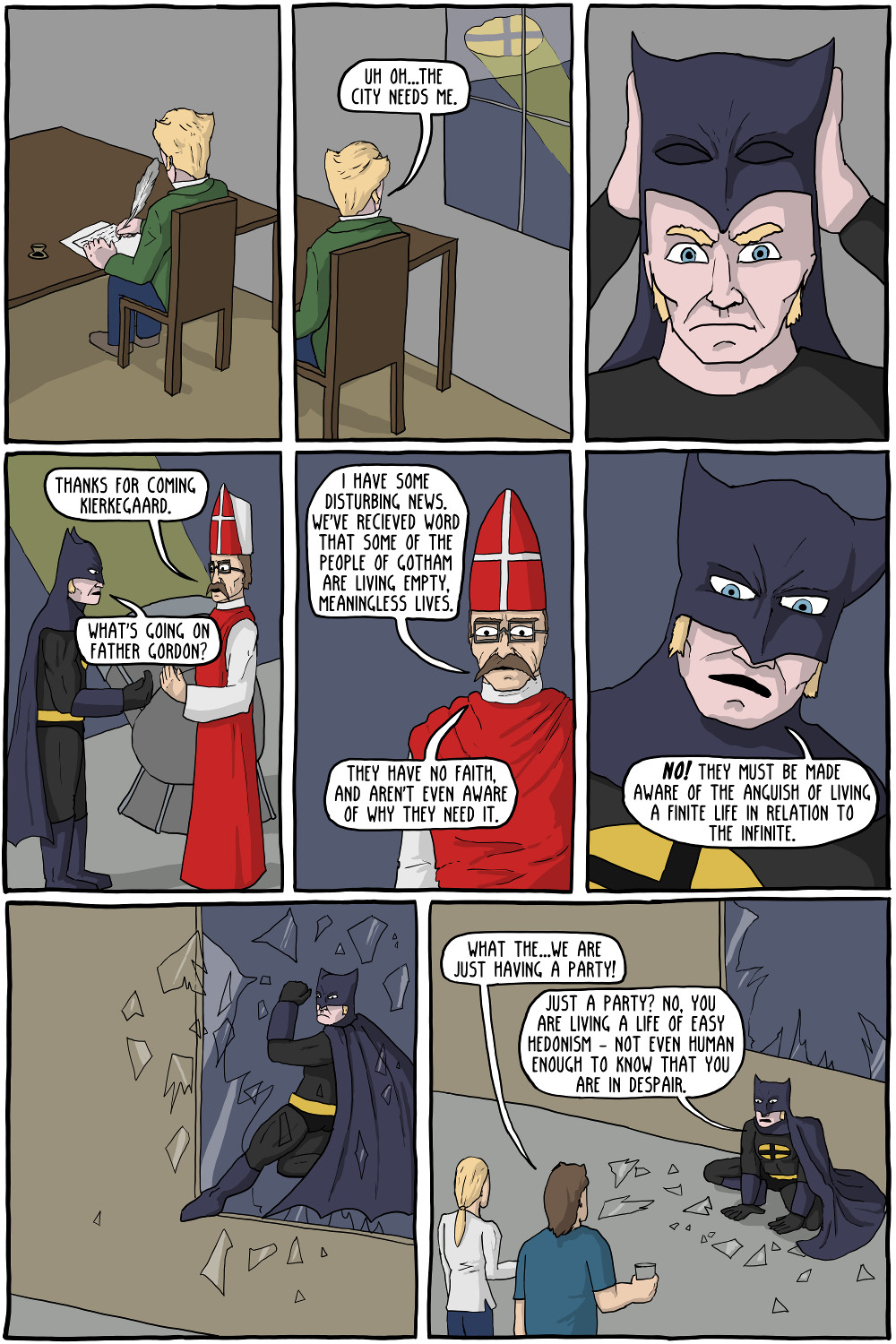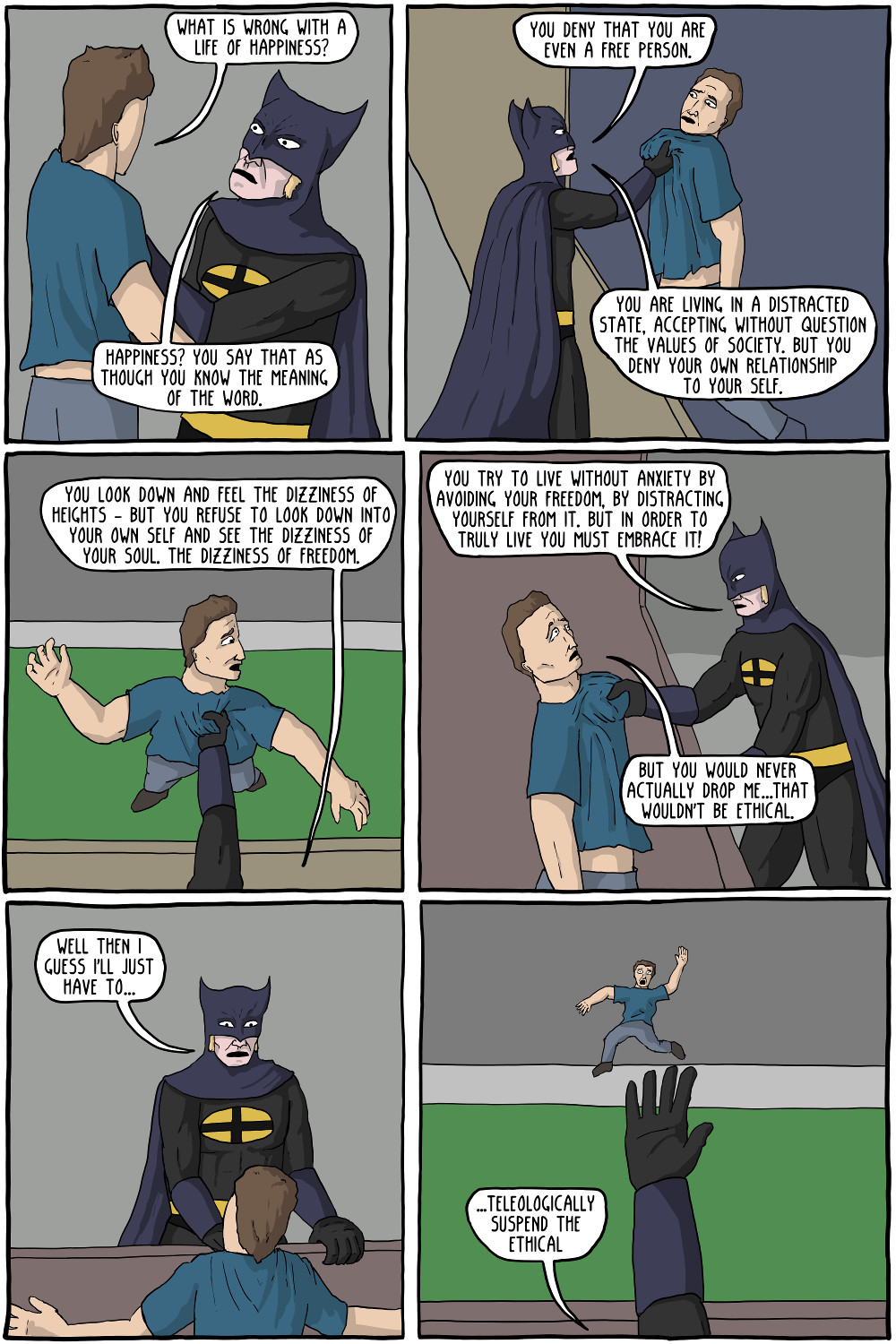 Towards what teleological end? Delivering stone cold one-liners of course.
Didn't get the joke?
This comic is a bit of a mash up of a lot of Kierkegaard's thought. You can read more about Kierkegaard on despair and anxiety (which he called the dizziness of freedom). Briefly, he thought people who tried to ignore or distract themselves from the human condition of having a finite life and being forced to make free choices were on the lowest stage of despair (but the worst to be in, for Kierkegaard). They had to become more aware of this, and develop themselves by making real choices in the world. This would cause more anxiety and despair, but eventually, he thought, the only solution would be to make the "leap of faith" into Christianity.
The "teleological suspension of the ethical" is from Fear and Trembling, which is Kierkegaard's analysis of the story of Abraham being tested by God to sacrifice his son. Kierkegaard says that killing his son is unethical, since Abraham can't be sure that it is really God giving him the command, but he must suspend the ethical due to his faith.
Permanent Link to this Comic: http://existentialcomics.com/comic/61
Support the comic on Patreon!
Comics I enjoy:
Podcasts & other sites I like: