1349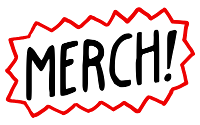 The Return Counter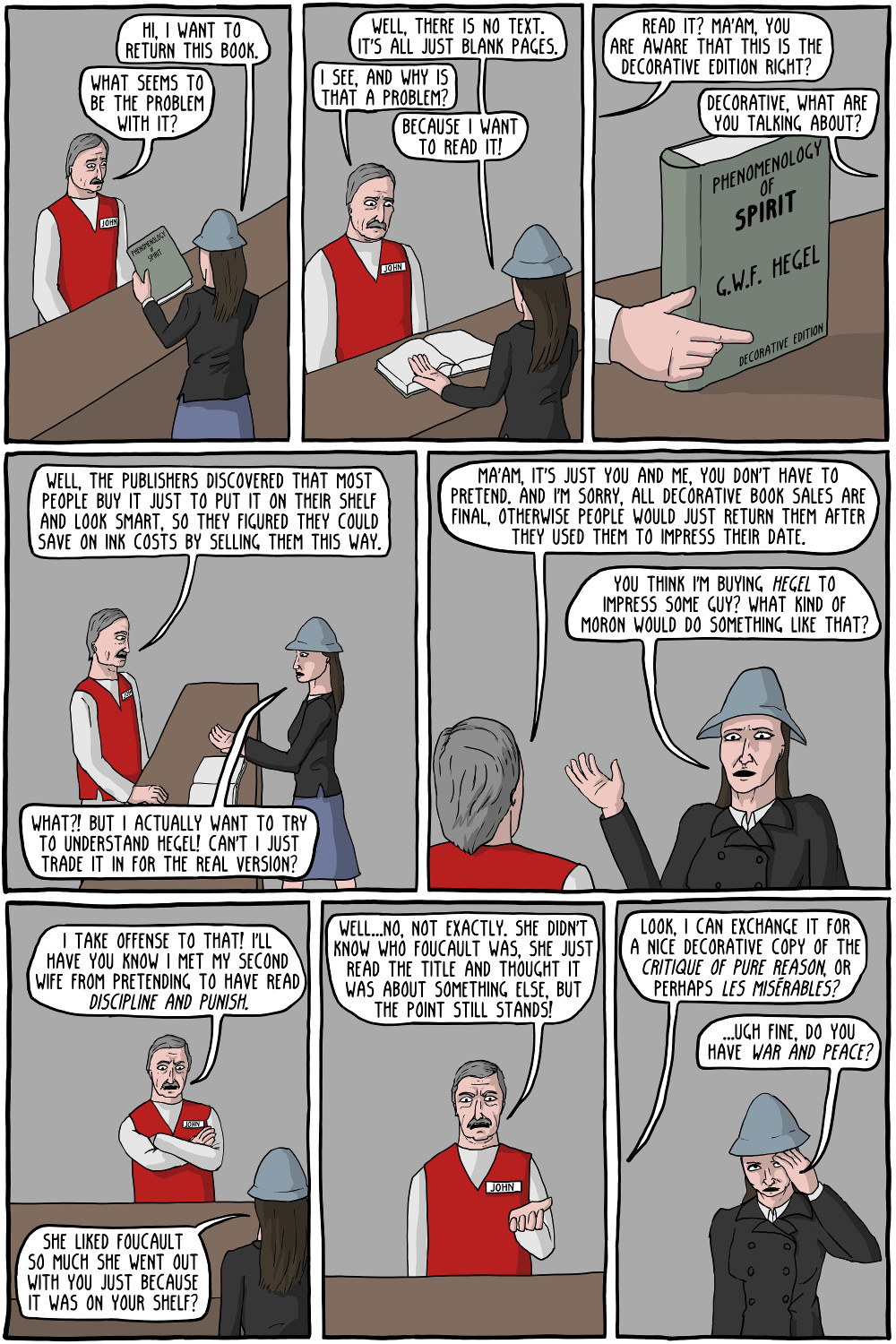 I can give you the regular version, or for an extra $2.50 you can get the original Russian.
Didn't get the joke?
The Phenomenology of Spirit is super long and difficult, and no one actually reads it, except for Hegel scholars. And probably not even then.
The customer in this comic is Antonia Case, lead writer for the New Philosopher Magazine and editor for Womankind Magazine. She got to be in the comic because they are supporting me on patreon.
The other guy is drawn after John Cleese, as an homage to Monty Python.
Permanent Link to this Comic: http://existentialcomics.com/comic/62
Support the comic on Patreon!
Comics I enjoy:
Podcasts & other sites I like: