1289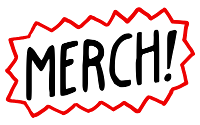 The Auto-Icon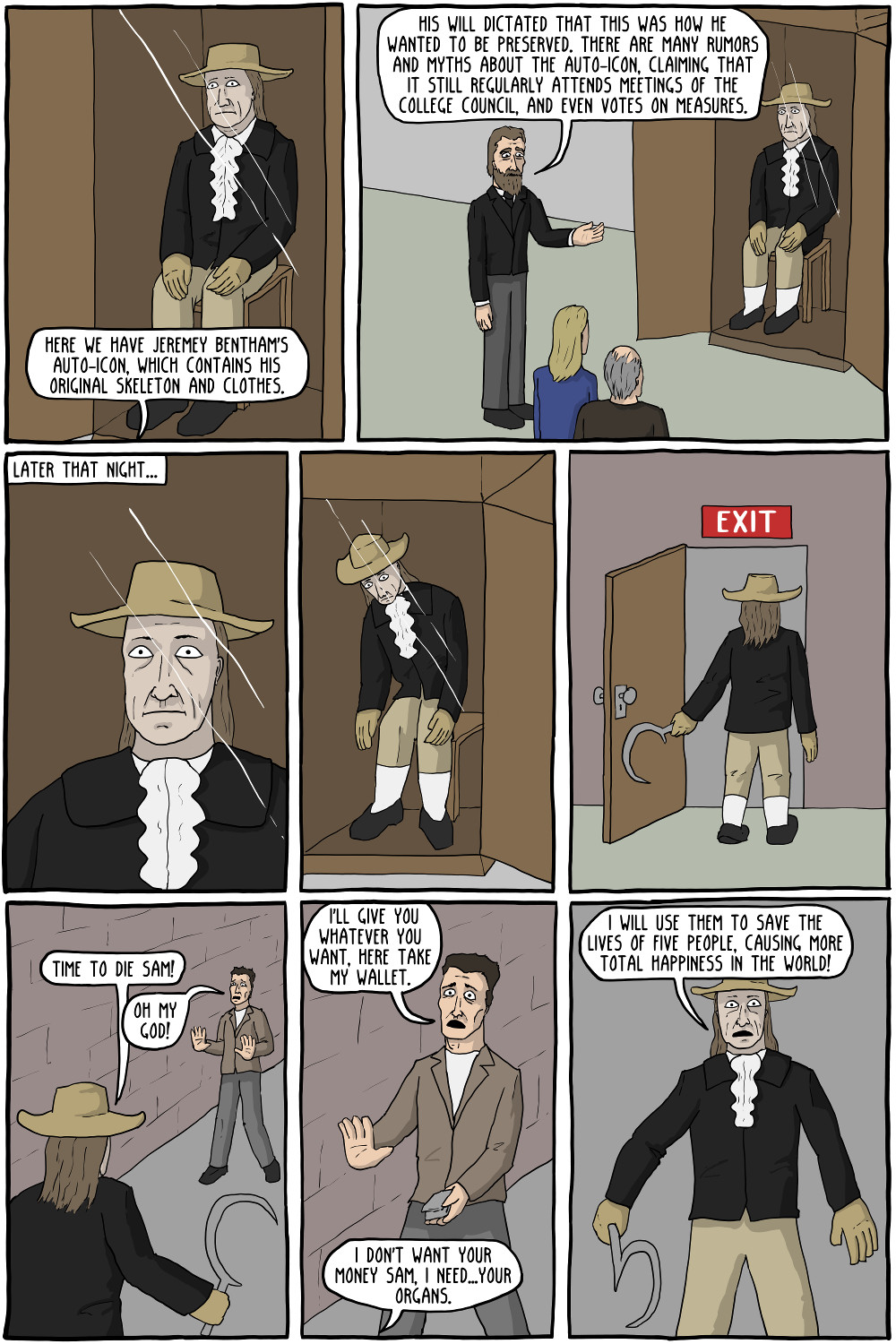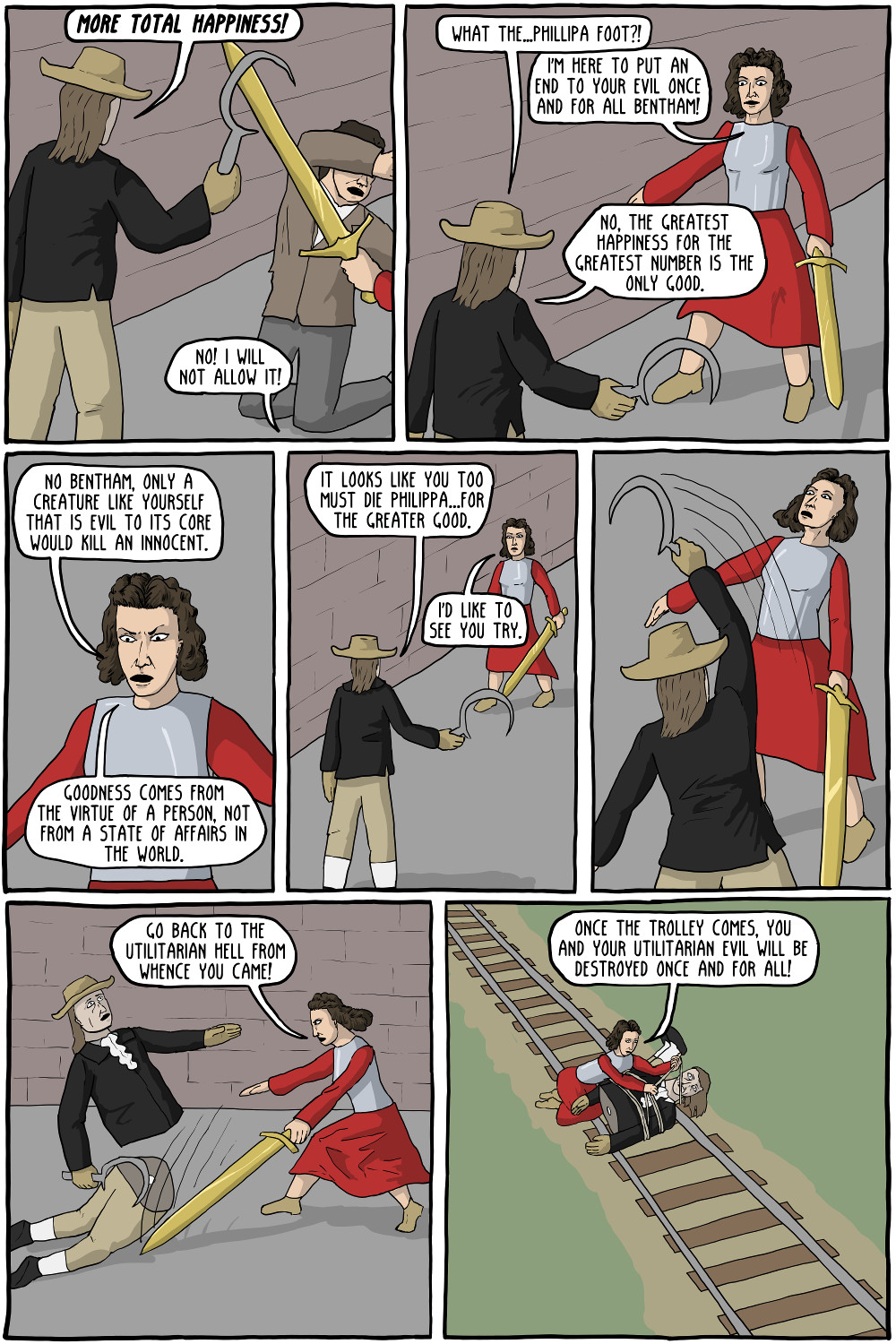 The trolley driver swerved at the last second onto another track, so Philippa Foot had to kill him too. It was only then that she realized that she had become the monster that she fought so hard to destroy
Didn't get the joke?
Jeremy Bentham is a 19th century British philosopher, often thought of as the father of Utilitarianism, believing that the greatest happiness for the greatest number of people is the only possible good. Like the comic describes, his will dictated that he be preserved as an "auto-icon", with his original skeleton inside (he wanted his original head on top too, but they messed up the mummification process, so they had to use a wax head). Whether he thought this would bring about the most happiness for the most people in the future is up for debate, as it mostly just seems really creepy.
Philippa Foot is a 20th century philosopher, who is best known for reviving virtue ethics, and especially for her famous "trolley problem", which critiqued utilitarianism. Killing an innocent person and using their organs to save five lives is an alternate version of the Trolley Problem by Judith Jarvis Thomson.
Permanent Link to this Comic: http://existentialcomics.com/comic/60
Support the comic on Patreon!
Comics I enjoy:
Podcasts & other sites I like: