Gottfried Leibniz and the Quest for the Holy Grail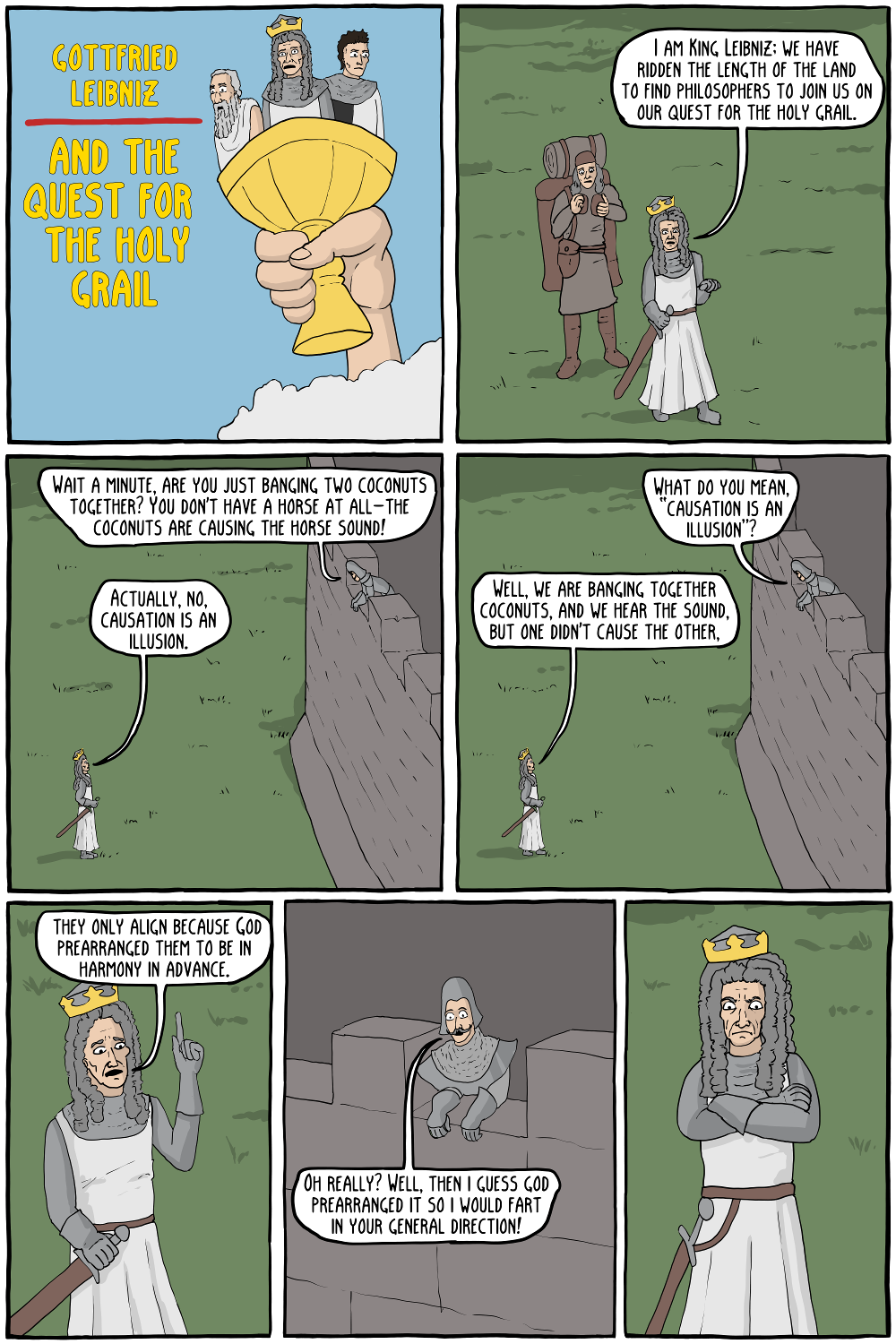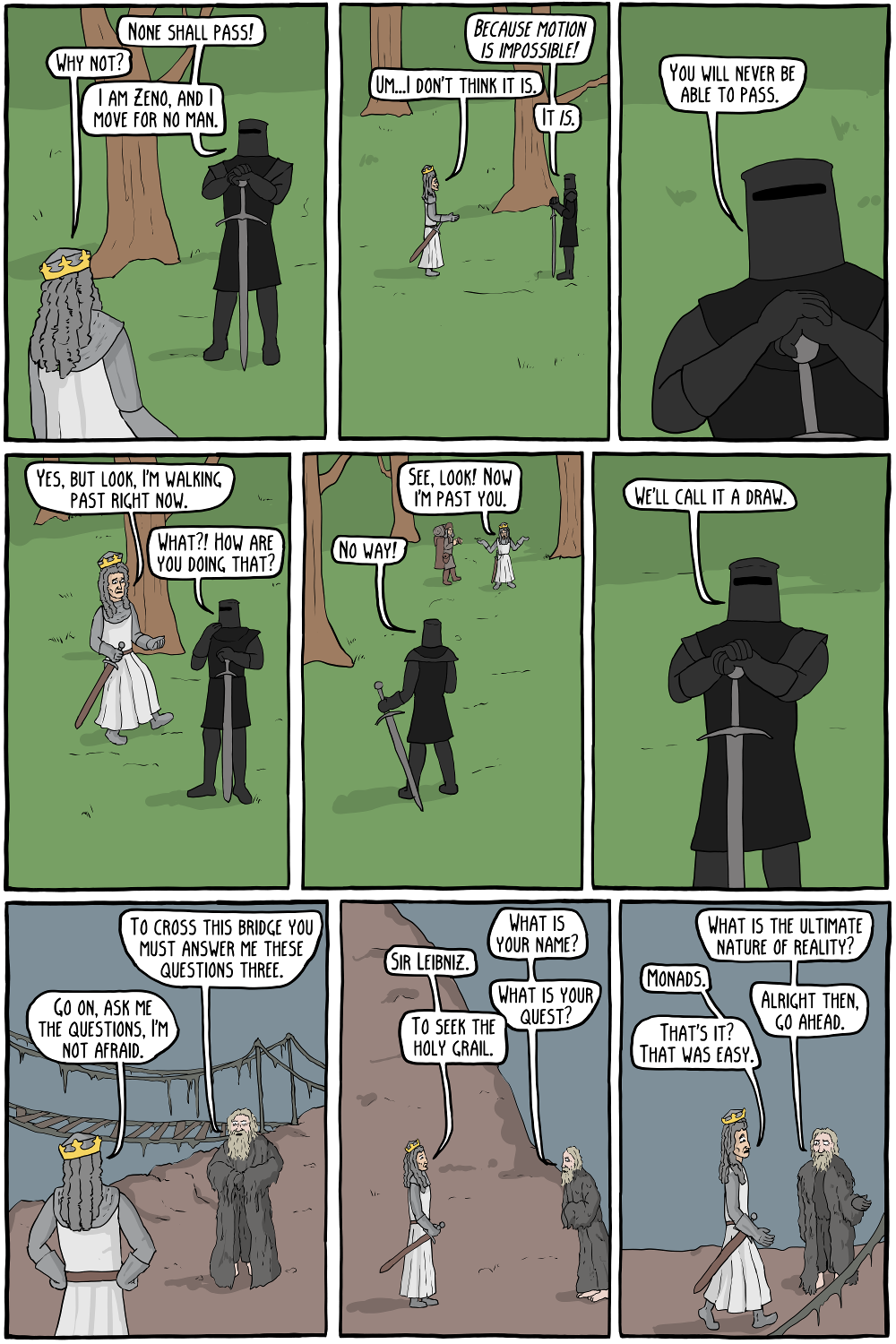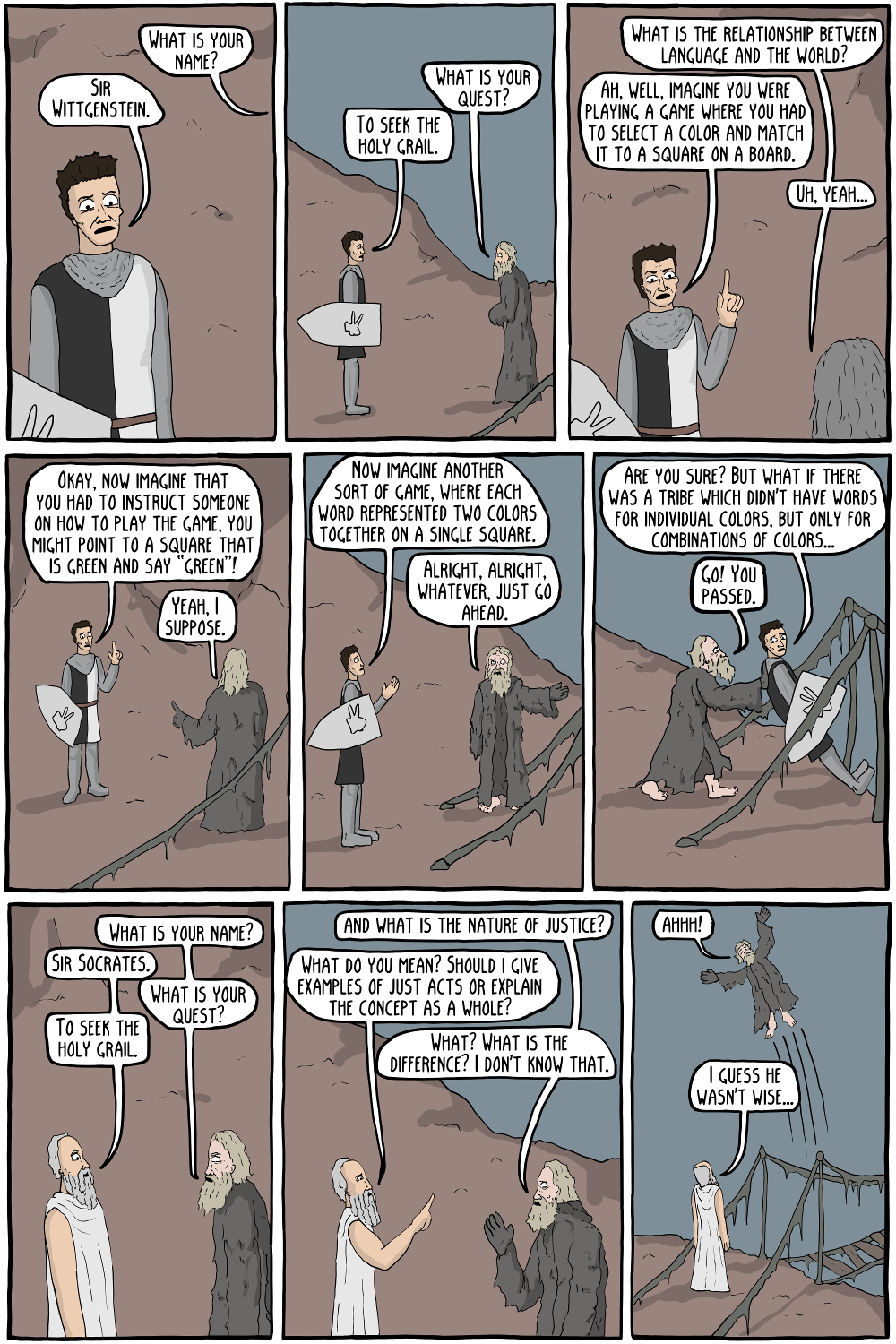 The French guy is being played by Voltaire, of course.
Permanent Link to this Comic: https://existentialcomics.com/comic/108
Skeptiholics Anonymous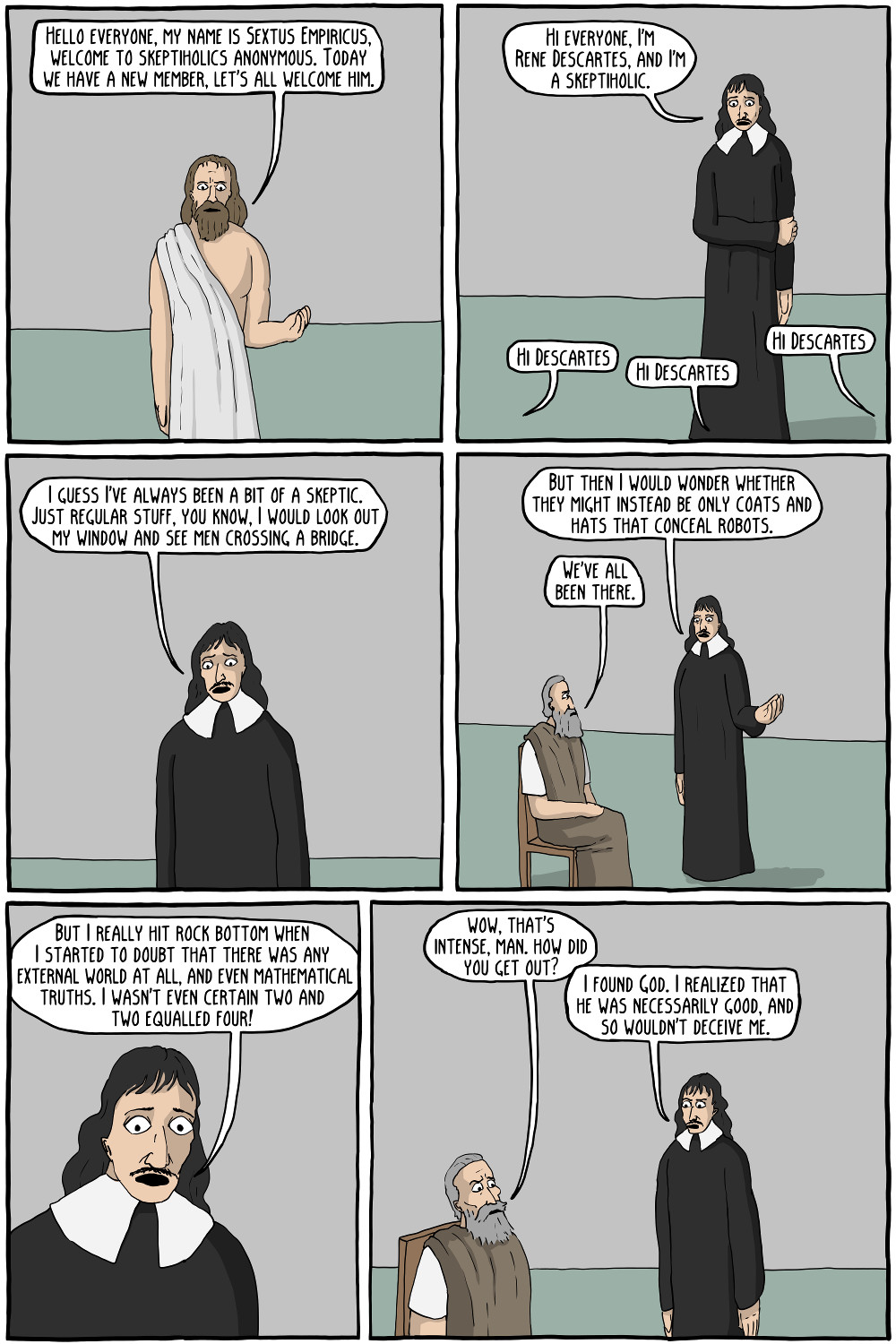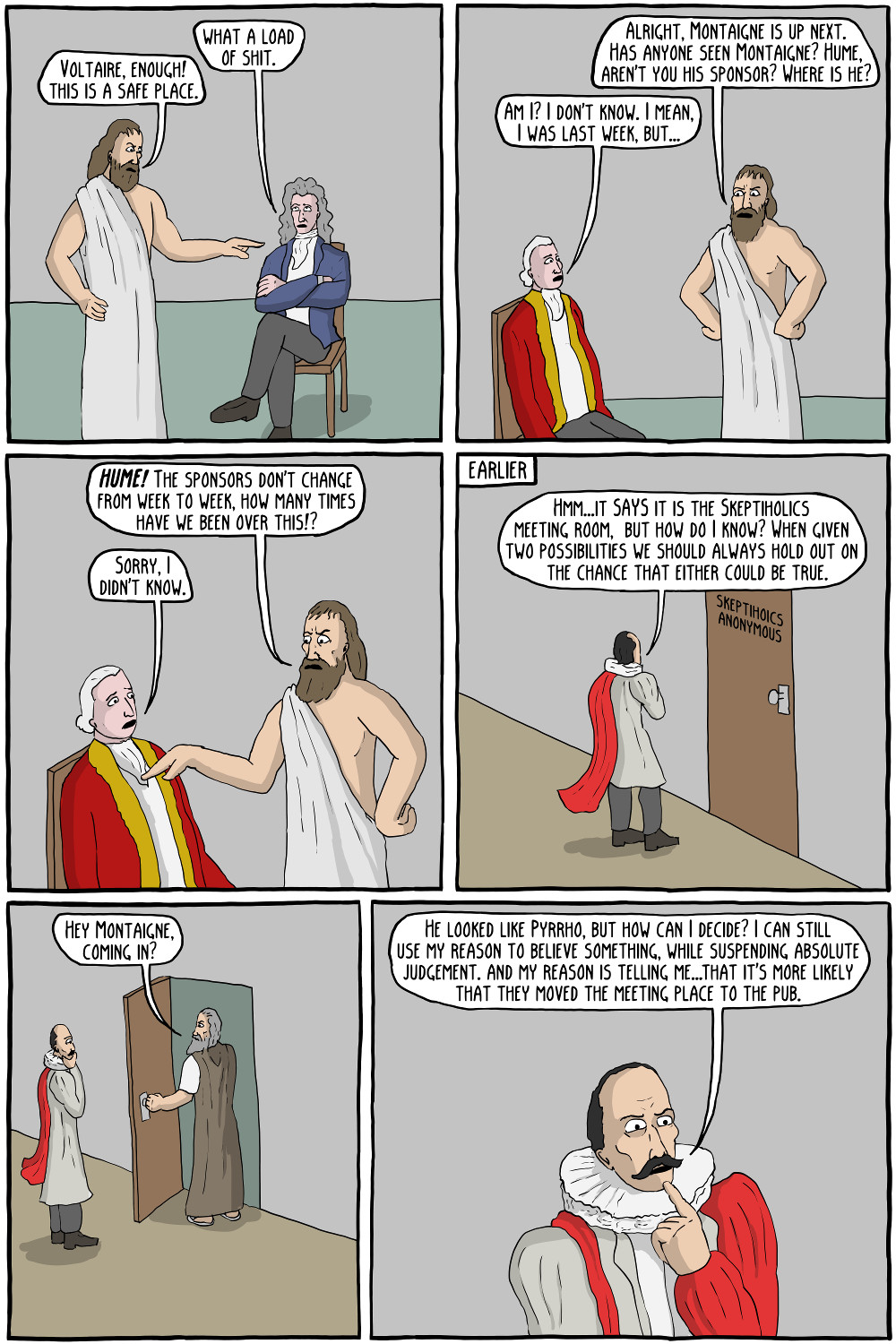 Does Sextus Empiricus have the sexiest name of any philosopher? Well, there is actually no way to know, so we should withhold judgement.
Permanent Link to this Comic: https://existentialcomics.com/comic/93