Desert Island Economics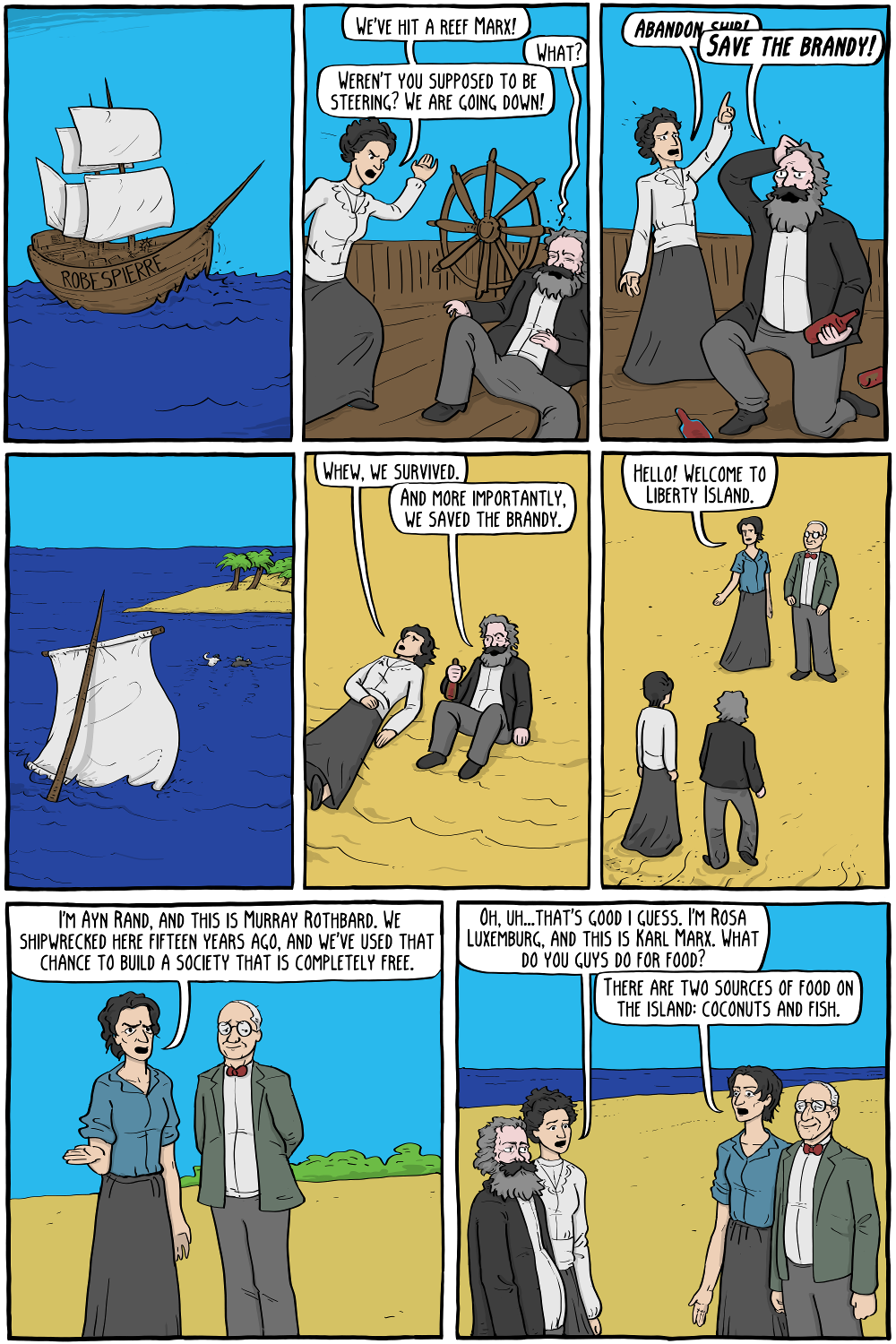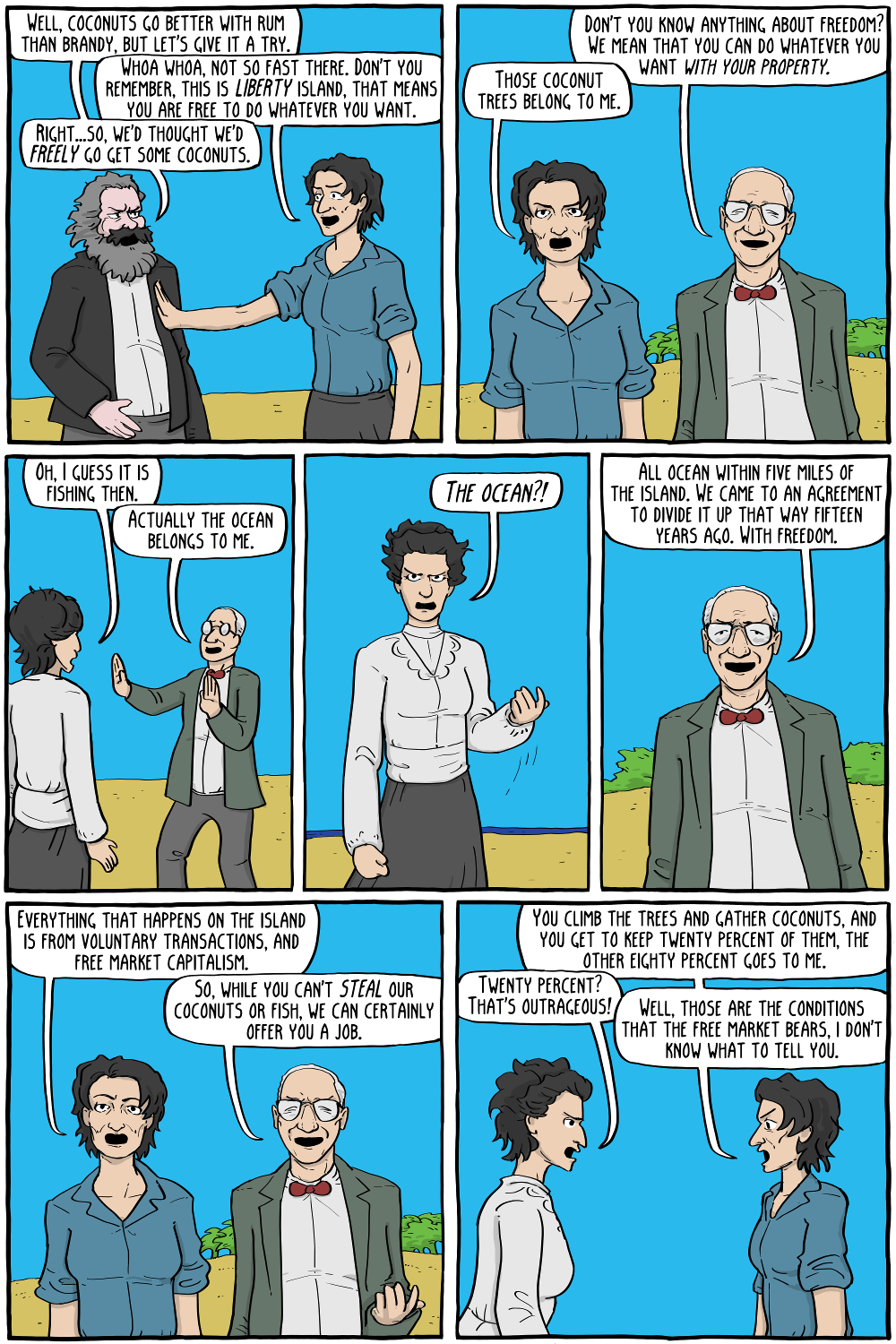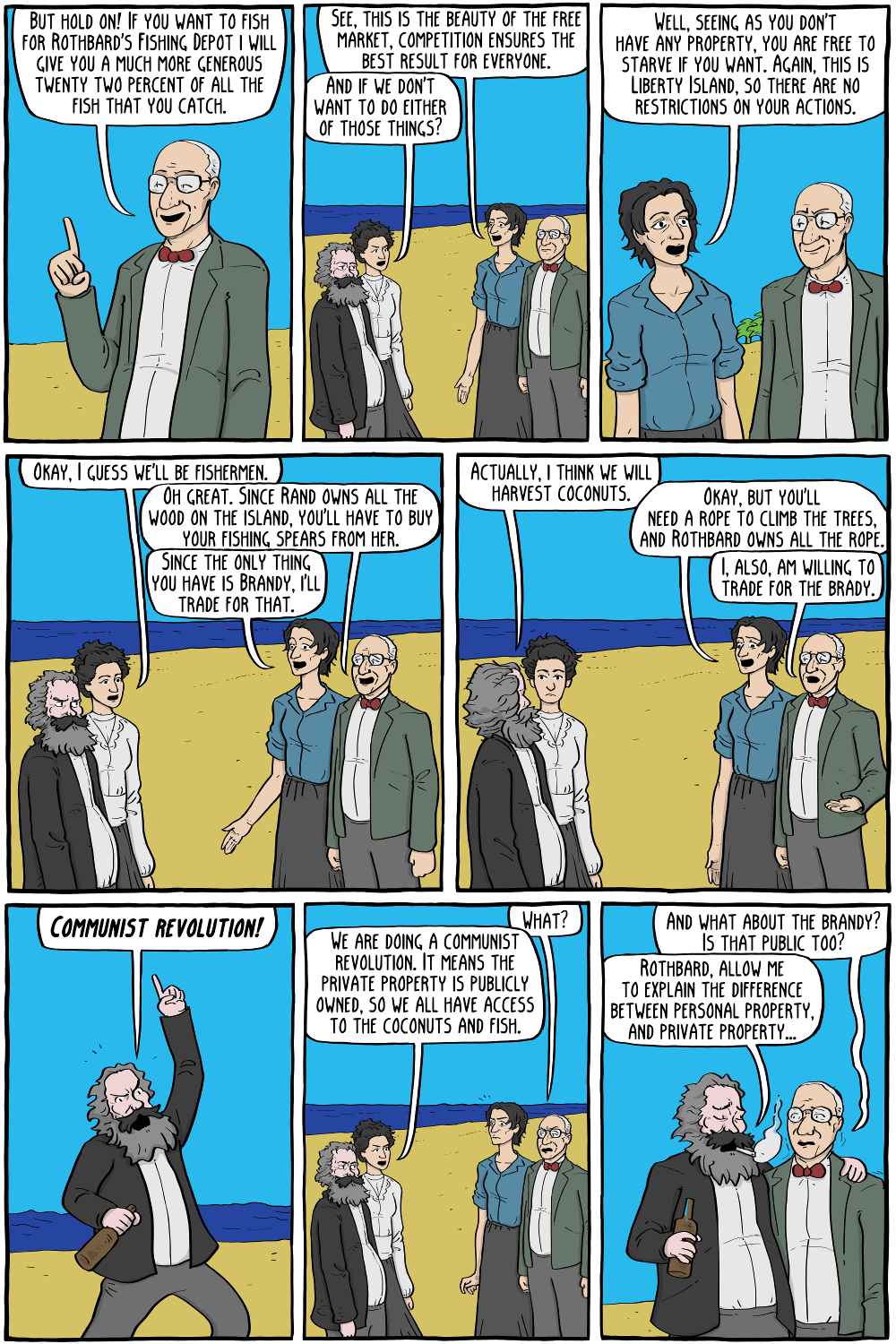 "What what will you do without us brave entrepreneurs?"); "I don't know, probably receive the product of our labor in full?"
Permanent Link to this Comic: https://existentialcomics.com/comic/234
Dungeons and Dragons and Philosophers VII: Left Wing Adventures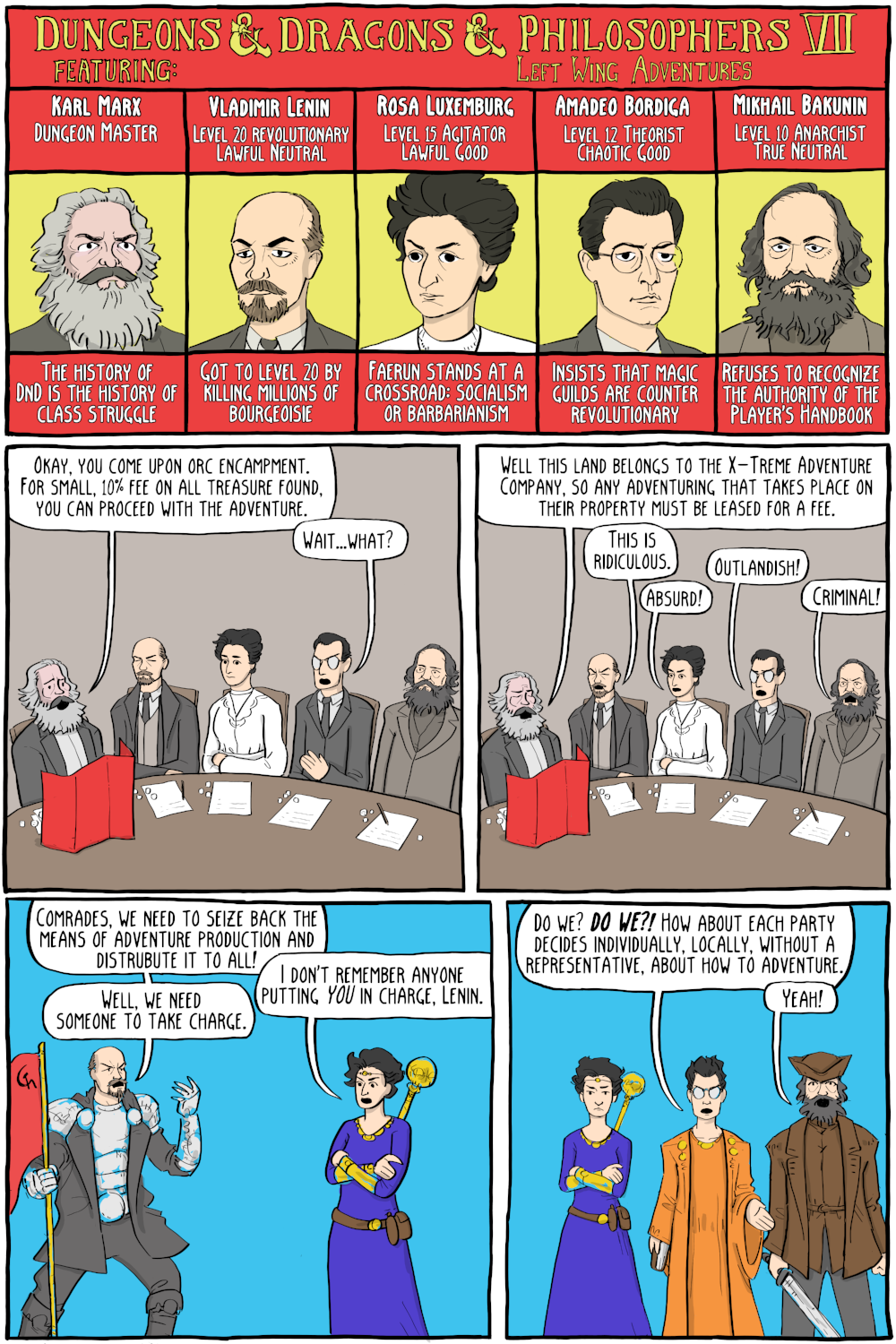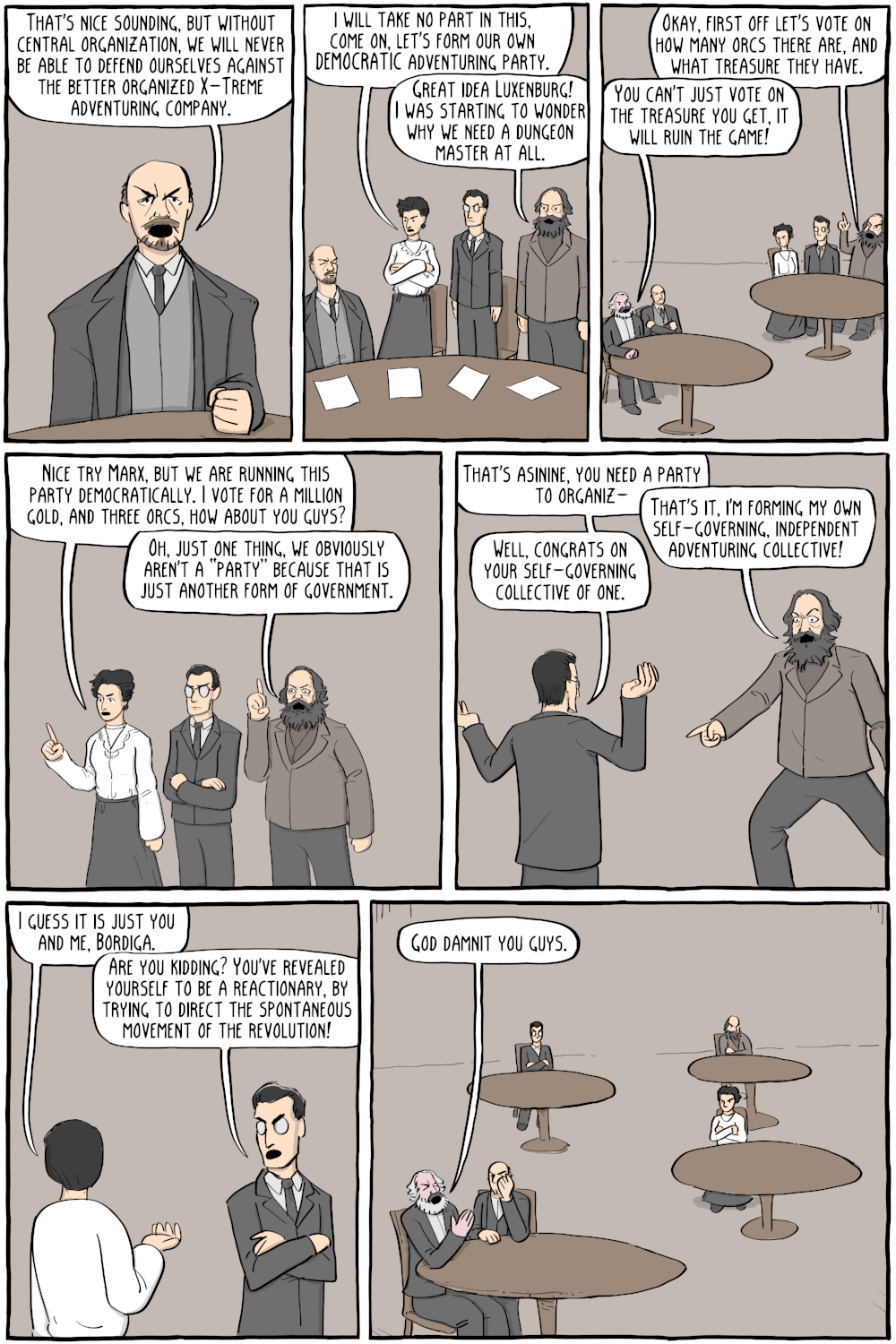 Trotsky split on the car ride over, in case you were wondering. He thought they should be focusing on invading other DnD groups and getting them to play their games as metaphors for communism.
Permanent Link to this Comic: https://existentialcomics.com/comic/195