Twelve Angry Philosophers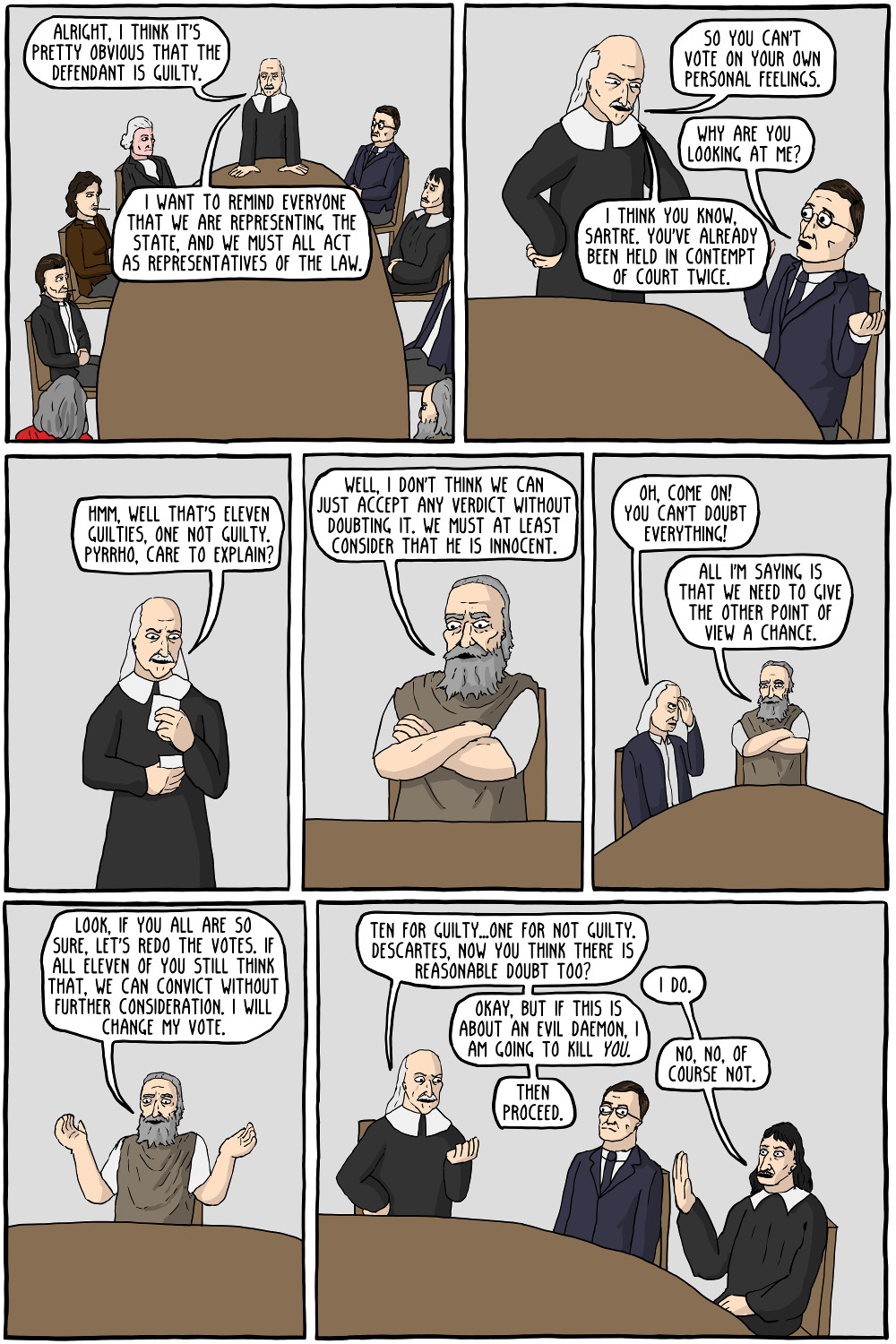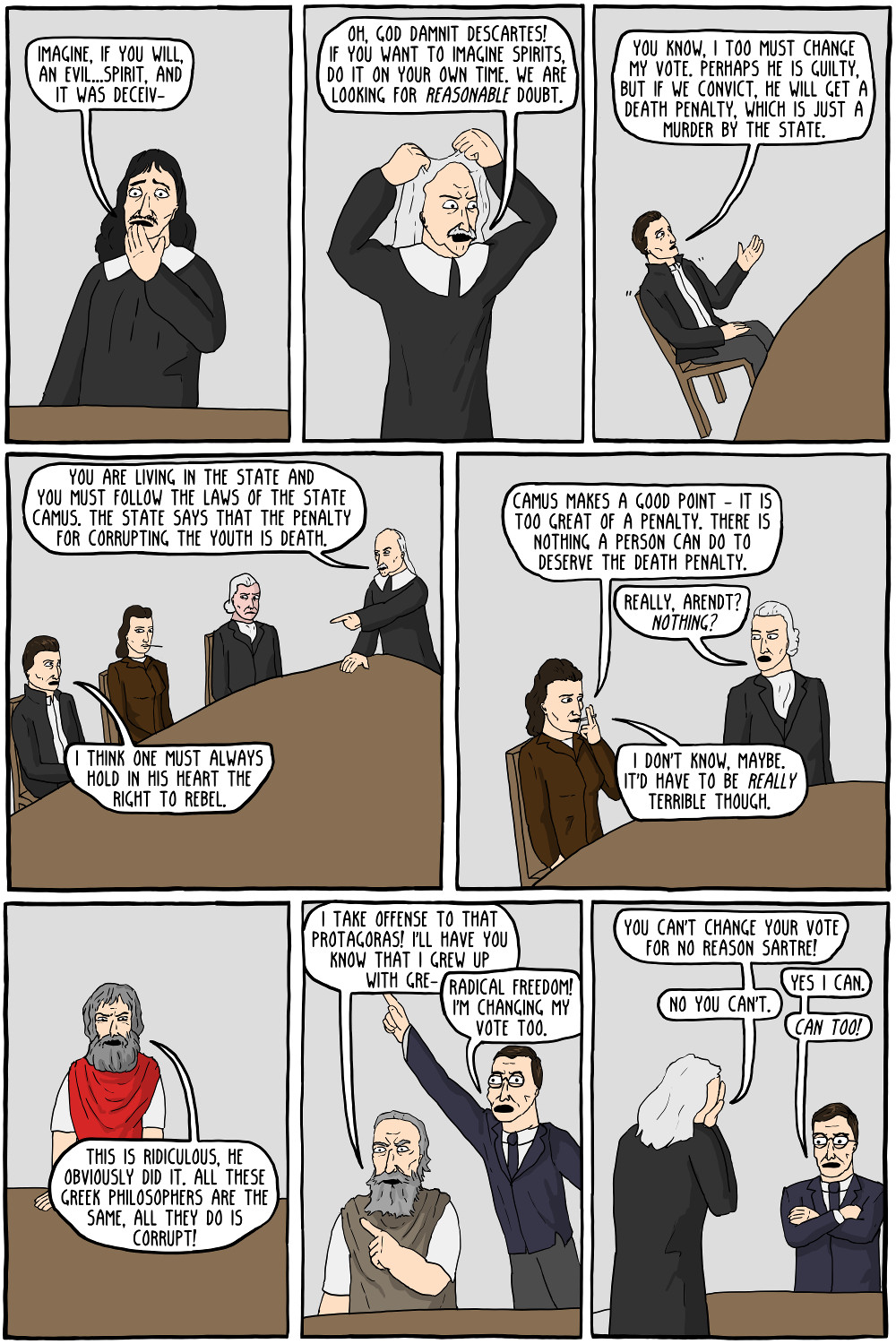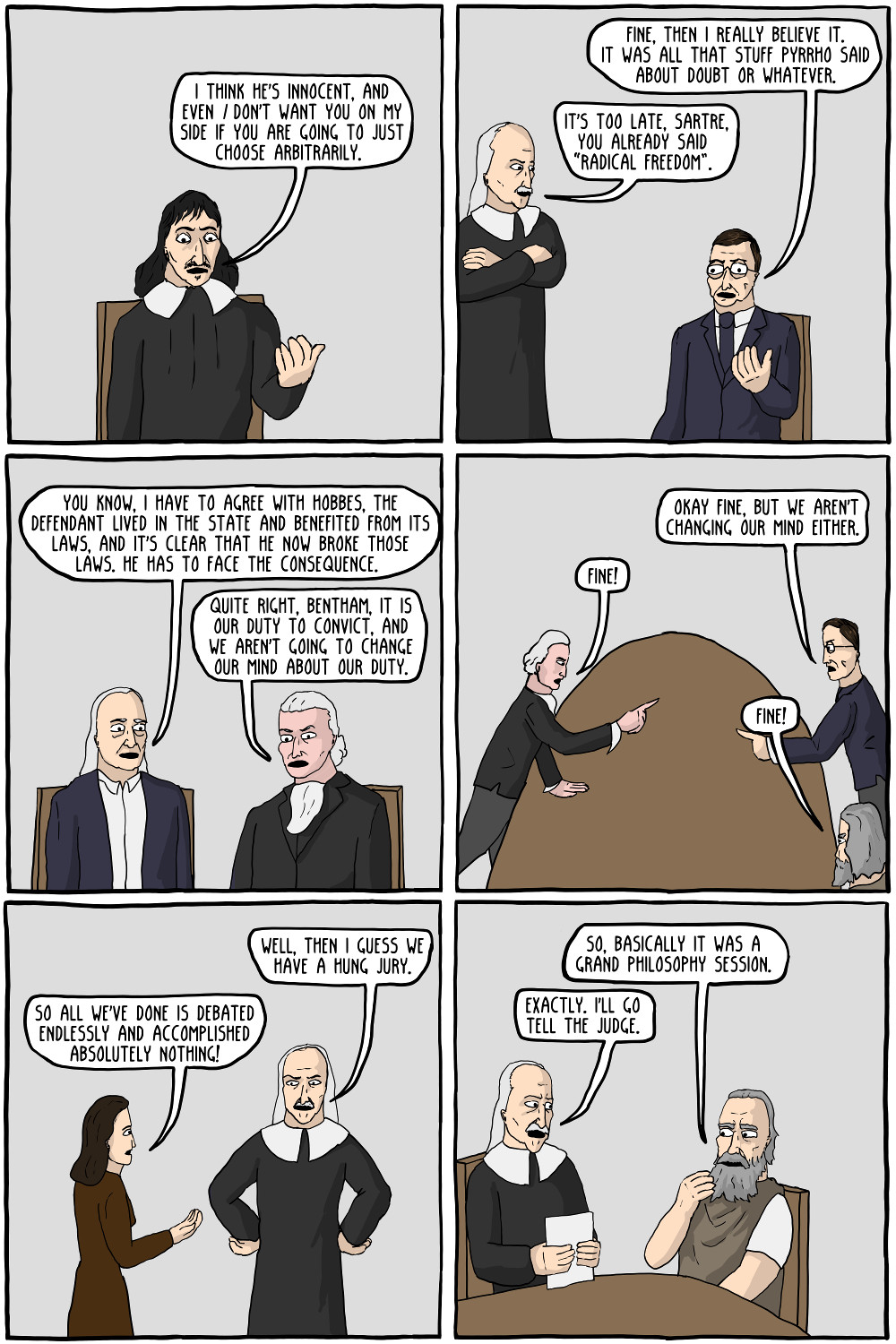 What? You didn't expect twelve philosophers to agree on something did you?
Permanent Link to this Comic: http://existentialcomics.com/comic/68
Dungeons & Dragons & Philosophers III: Ladies' Night at the Dragon's Den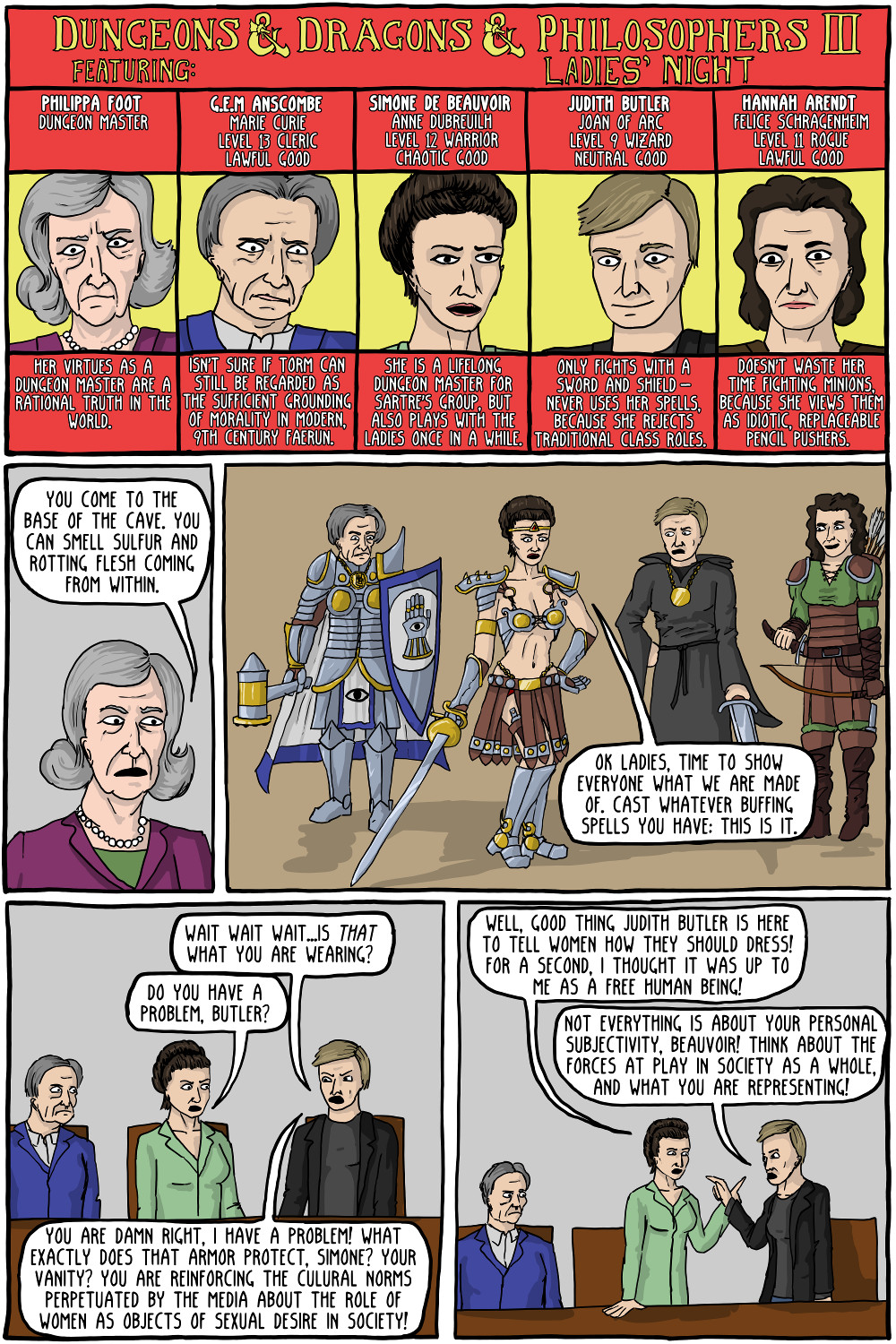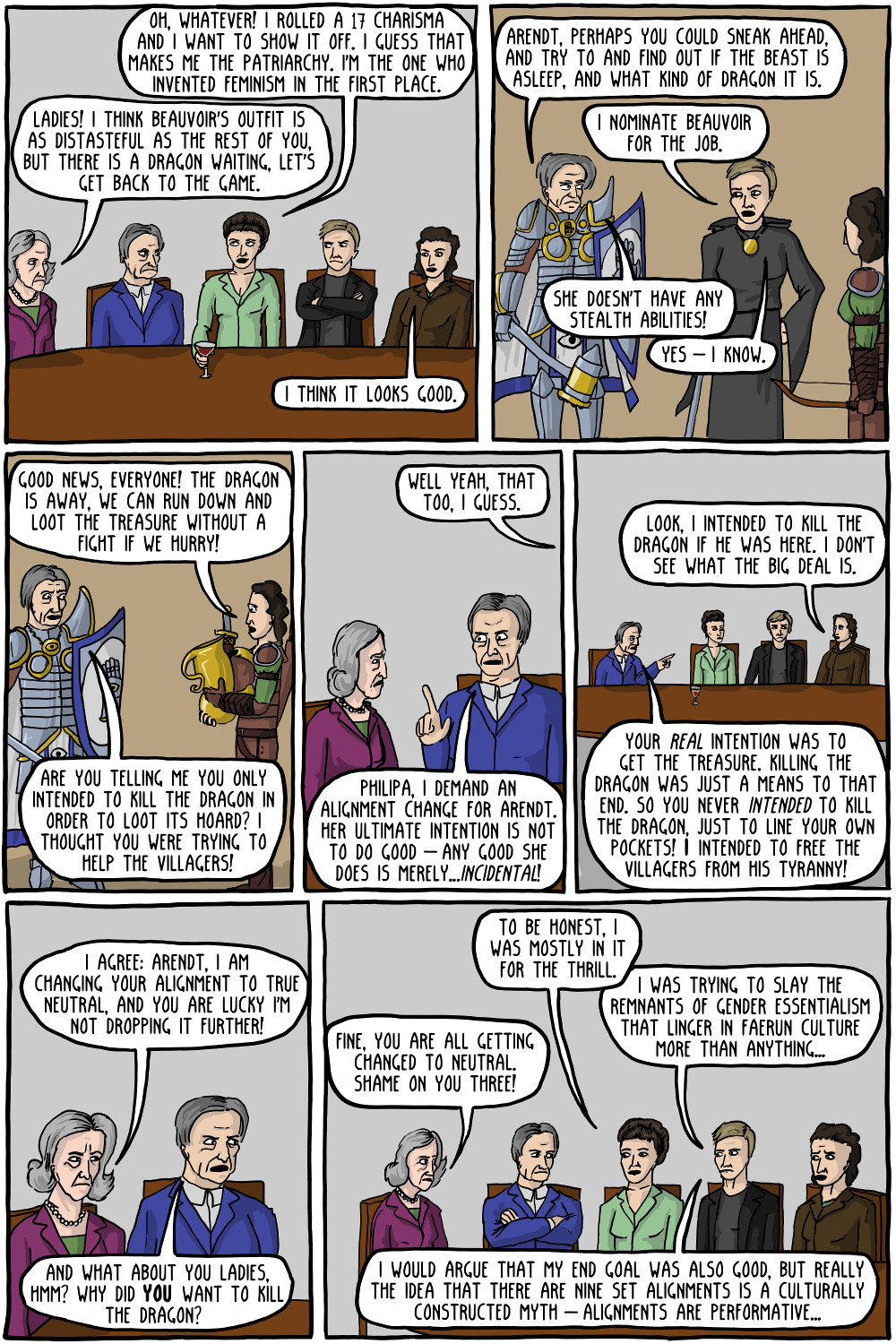 Arendt made one last attempt to save her alignment by saying she was just following party leadership, so shouldn't be held accountable, but it didn't go over well.
Permanent Link to this Comic: http://existentialcomics.com/comic/32