1349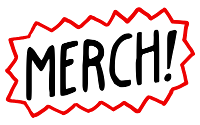 Descartes's Demon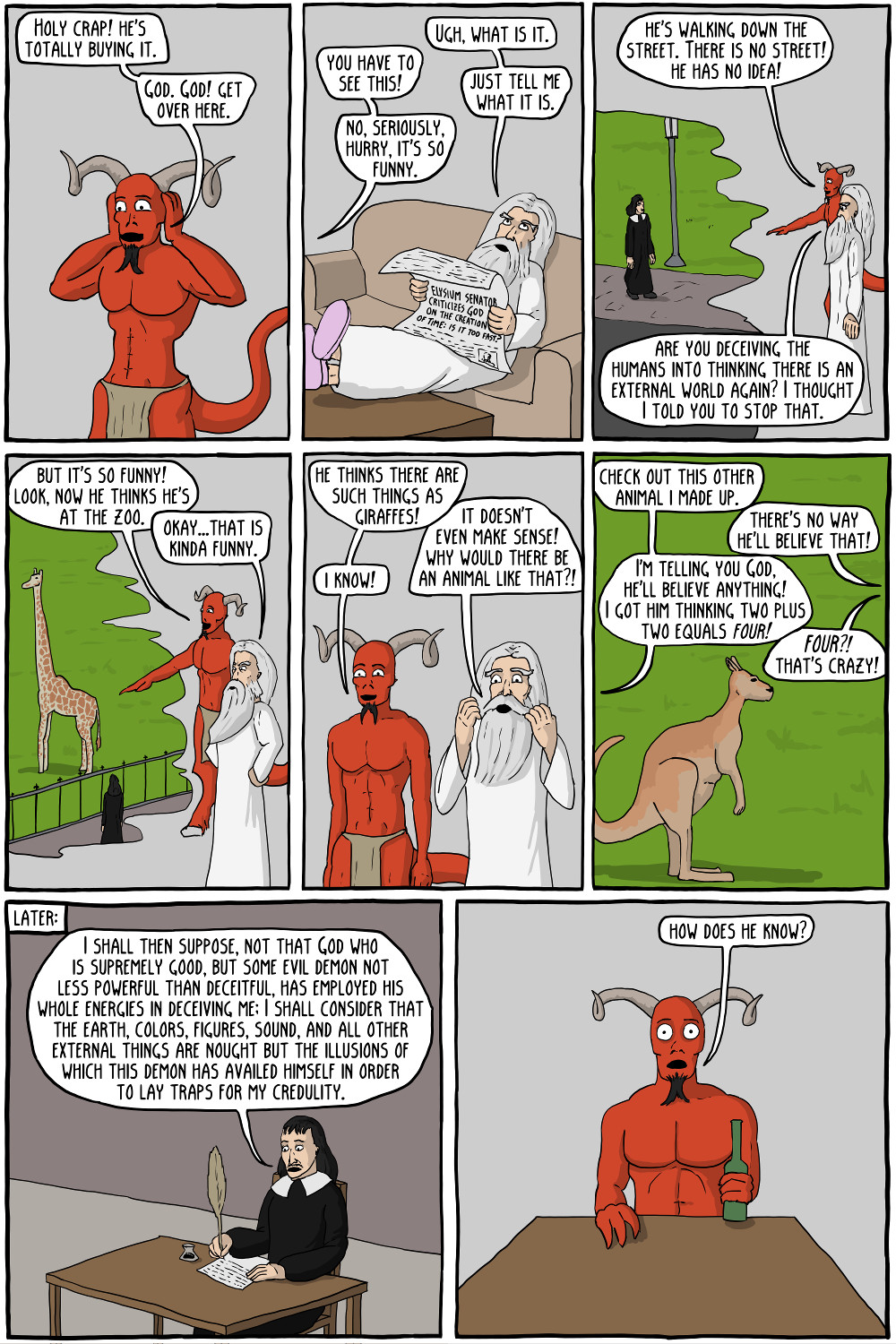 "God, get in here! He thinks that you are necessarily good!" "What!? No way, I've got to see this."
Didn't get the joke?
This is referencing Descartes's Evil Demon, from Meditations on First Philosophy, a thought experiment designed to give us a way to doubt absolutely everything, including even the laws of arithmetic, since it's possible that such a demon could be deceiving us. He ends up demonstrating that God is necessarily good, so would not allow such a demon to deceive us.
Permanent Link to this Comic: http://existentialcomics.com/comic/81
Support the comic on Patreon!
Comics I enjoy:
Podcasts & other sites I like: