1263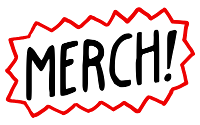 Buried Treasure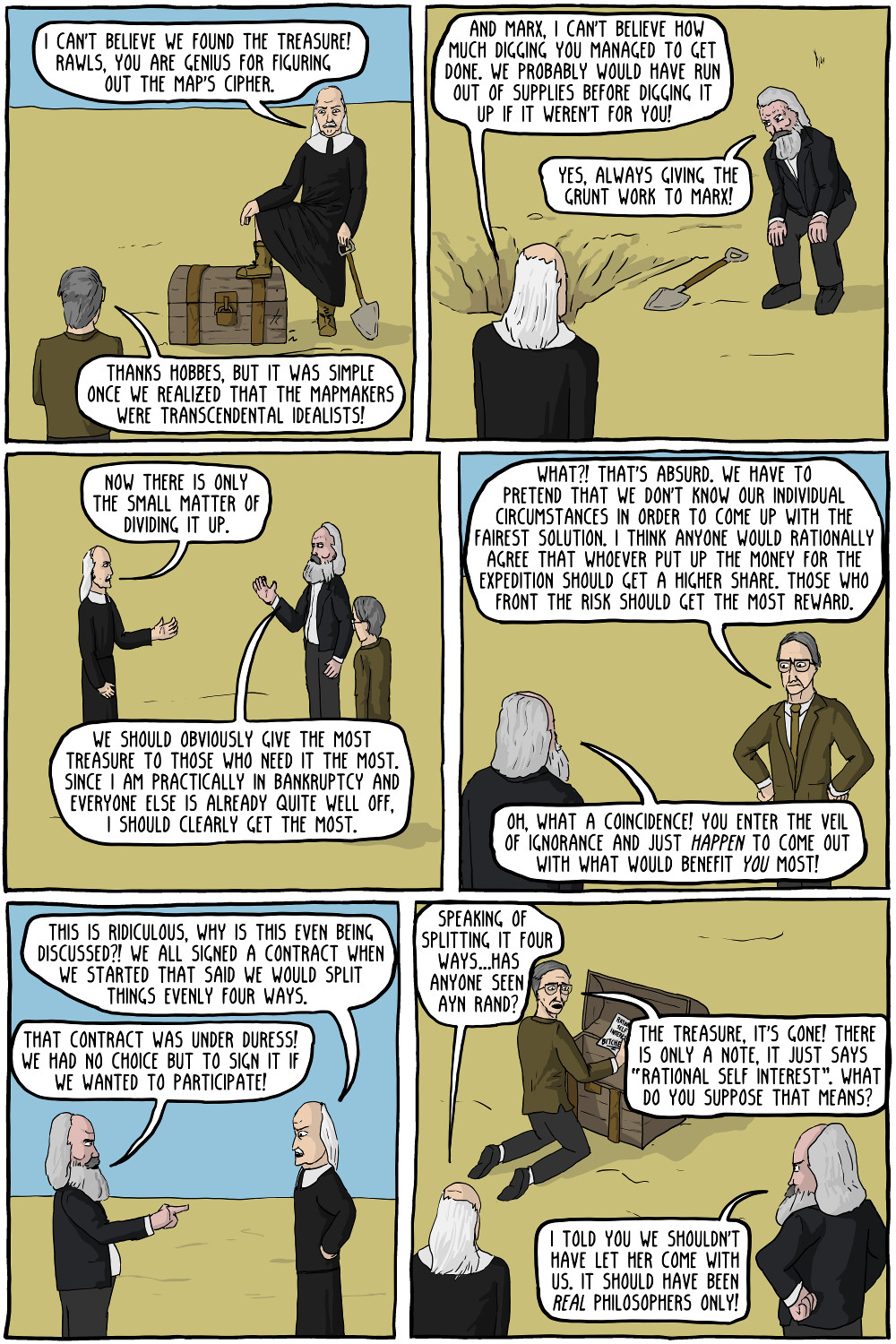 THERE, I DID AN AYN RAND JOKE. I HOPE YOU ARE HAPPY BECAUSE THAT IS IT, FOREVER.
Didn't get the joke?
John Rawls was a political philosopher best known for his ideas that "justice is fairness", and the "veil of ignorance" method for trying to discover what was fair. He said we should design our society under the veil of ignorance, meaning that we wouldn't know our position within the society (we would still have knowledge about the world and how it worked, however). We wouldn't even know things such as our intelligence, religion, abilities, or temperament. He thought this would cause people to design a society which benefited the poorest within the society, as well as being fair for all, since no one would want to be the poorest person (which, under the veil of ignorance, they could be by random chance). He wasn't a communist, so he didn't think this meant that everyone had to be totally equal necessarily, only that policy decisions should always help the poorest, and never the better off (or if they do help the better off, they should help the poorest as well), because that's what people would decide if they didn't know their position within society. In this case, like Marx, he seems to be using it just to benefit himself.
Hobbes's lines are based on his Social Contract Theory.
Marx is obviously about distributing things based on need, as well as "grunt work" being an allusion to his support of the proletariat.
Ayn Rand believed that it was fine (indeed, even morally imperative) for everyone to work primarily for their own benefit. She generally isn't considered a "real" philosopher because she didn't engage with any other philosophers, and most other philosophers ignored her (as well as thinking her ideas and reasoning were pretty bad).
Permanent Link to this Comic: http://existentialcomics.com/comic/37
Support the comic on Patreon!
Comics I enjoy:
Podcasts & other sites I like: