1263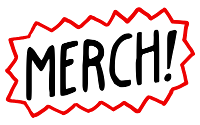 The Sighting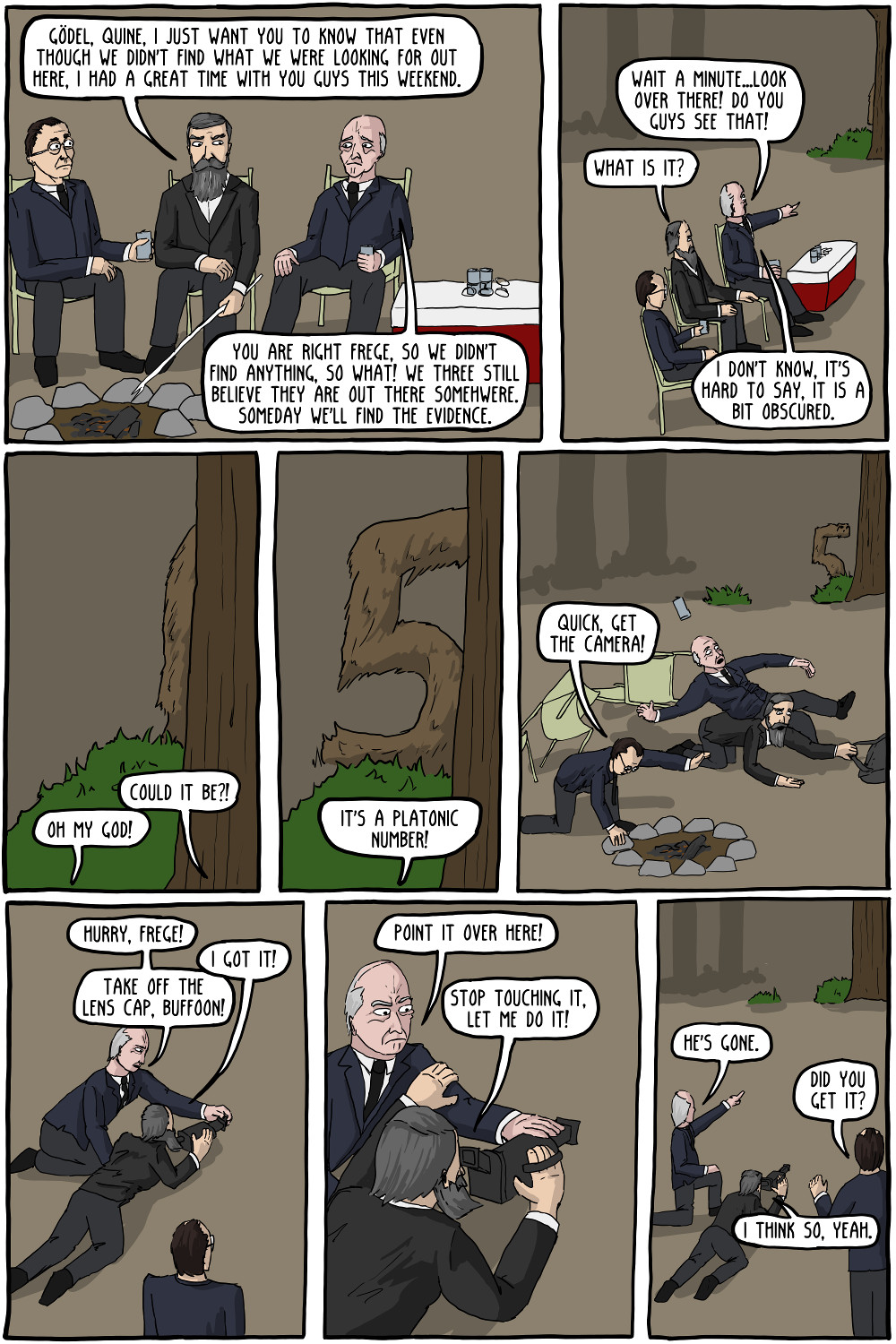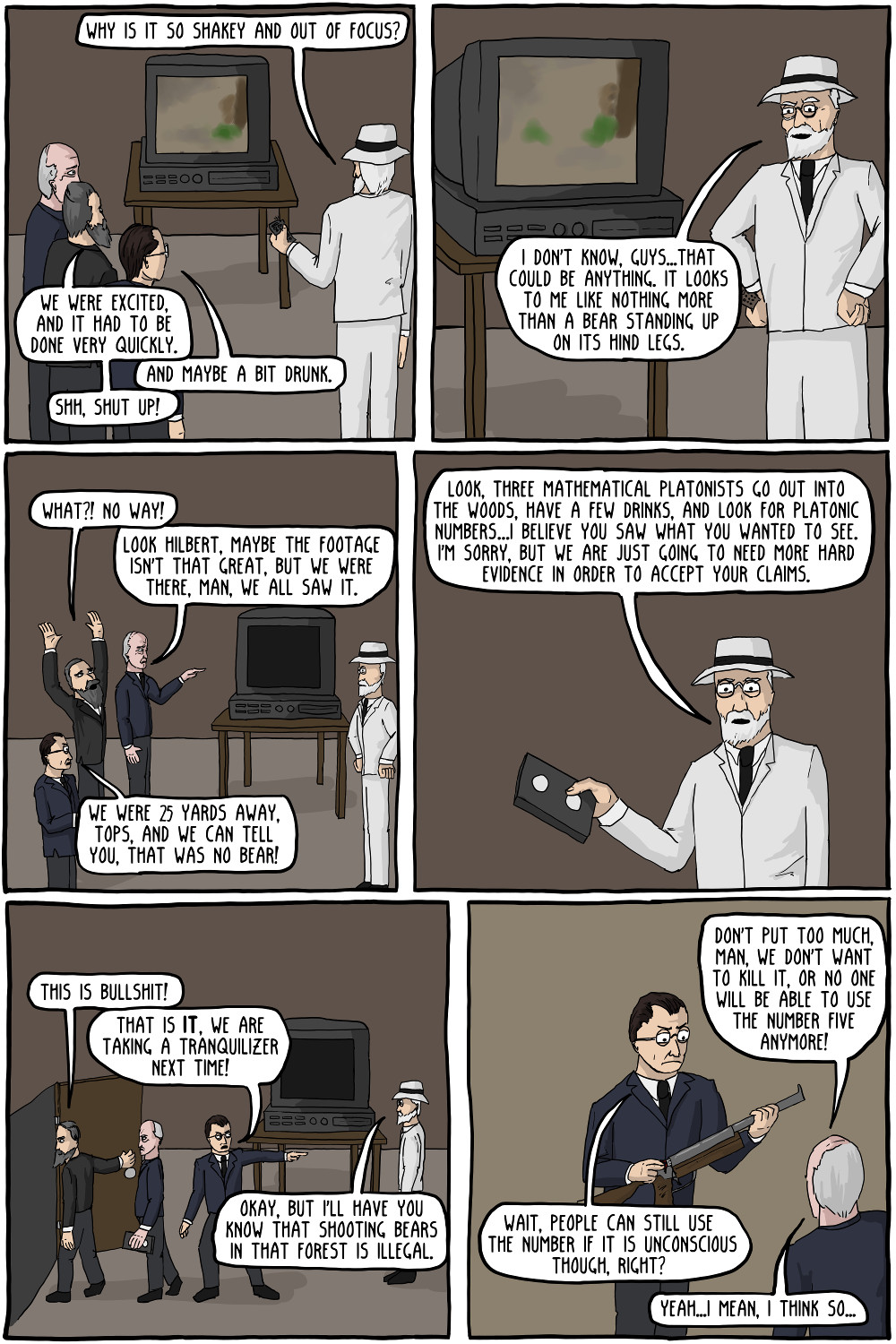 They sent in a hair sample later, which they had found in the woods, but after the DNA test it turned out to be nothing but a Sasquatch
Didn't get the joke?
Gödel, Quine, and Frege were all Mathematical Platonists. They held that mathematical objects existed in some sense. Obviously, they didn't expect to find them existing in the world as is shown in the comic, but rather existing as some kind of "abstract object".
David Hilbert is a 20th century mathematician, and was chosen as the judge because he is famous in part for Hilbert's Problems. Those were the problem he thought were most pressing to mathematics at the time. So to me he seems, in a sense, as some kind of judge or authority of Mathematics. Probably most famous was his second problem, which asked for a proof that the axioms of arithmetic are consistent, and Gödel ended up proving that no such proof could be given.
Permanent Link to this Comic: http://existentialcomics.com/comic/36
Support the comic on Patreon!
Comics I enjoy:
Podcasts & other sites I like: