1289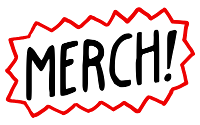 Philosophy Jeopardy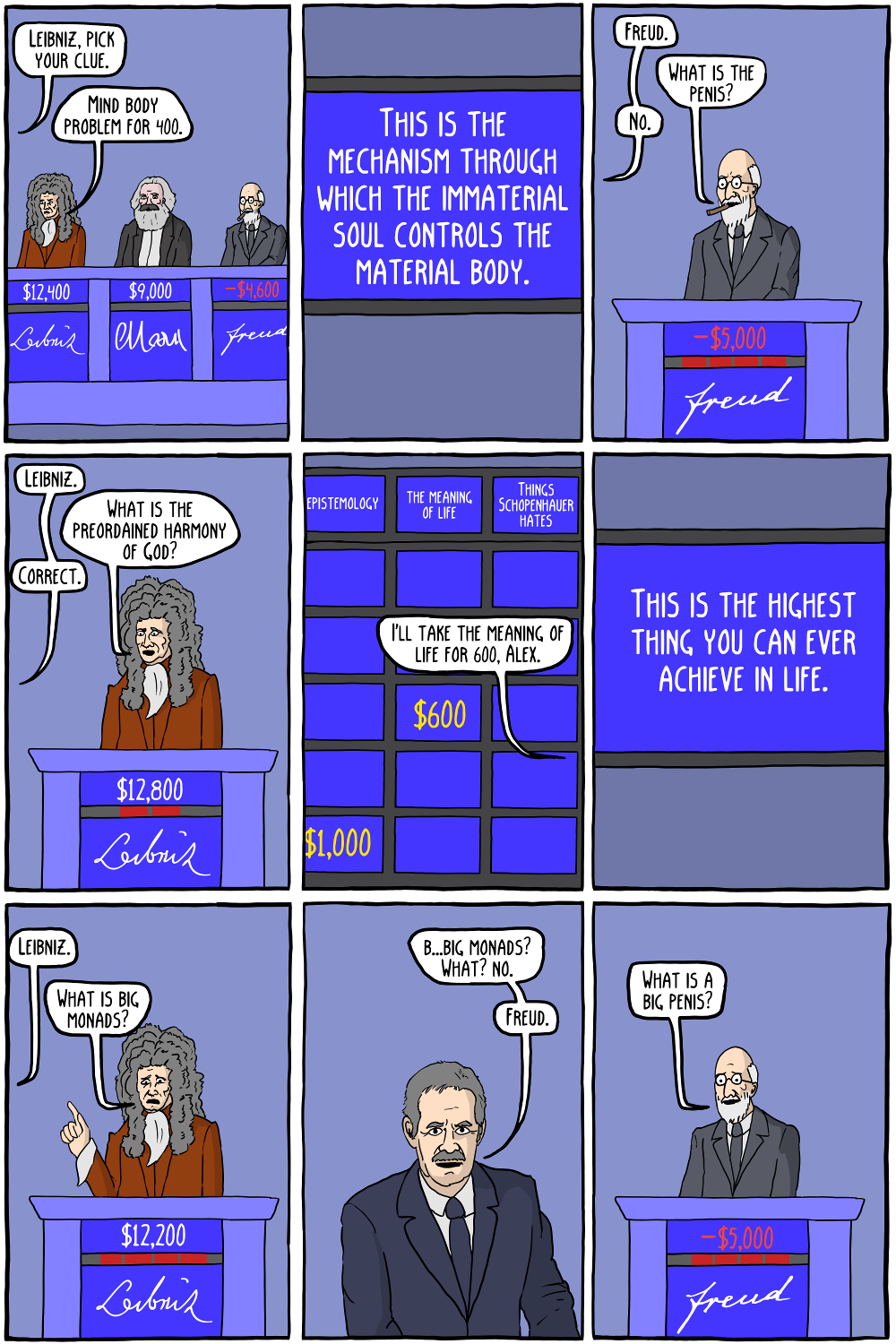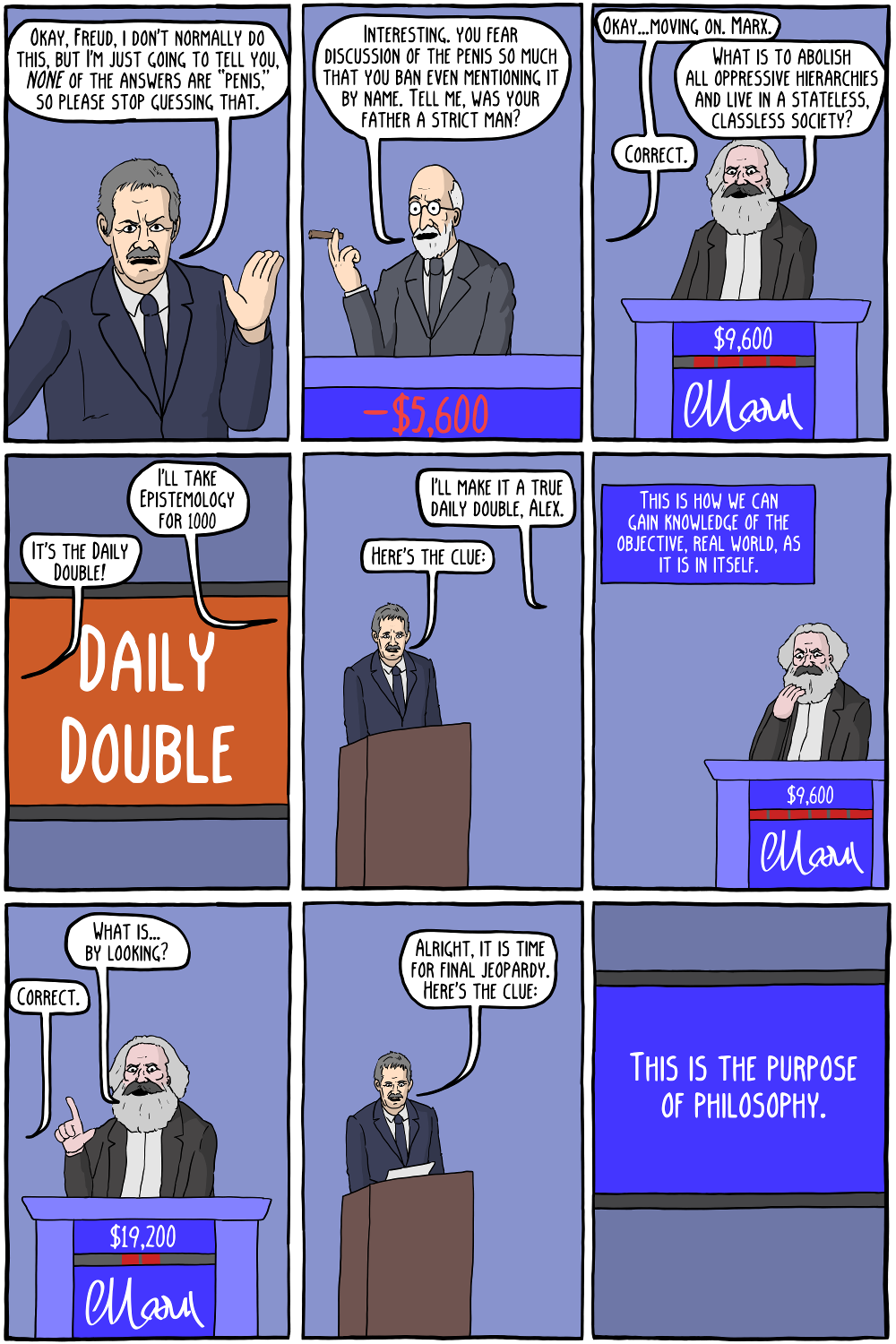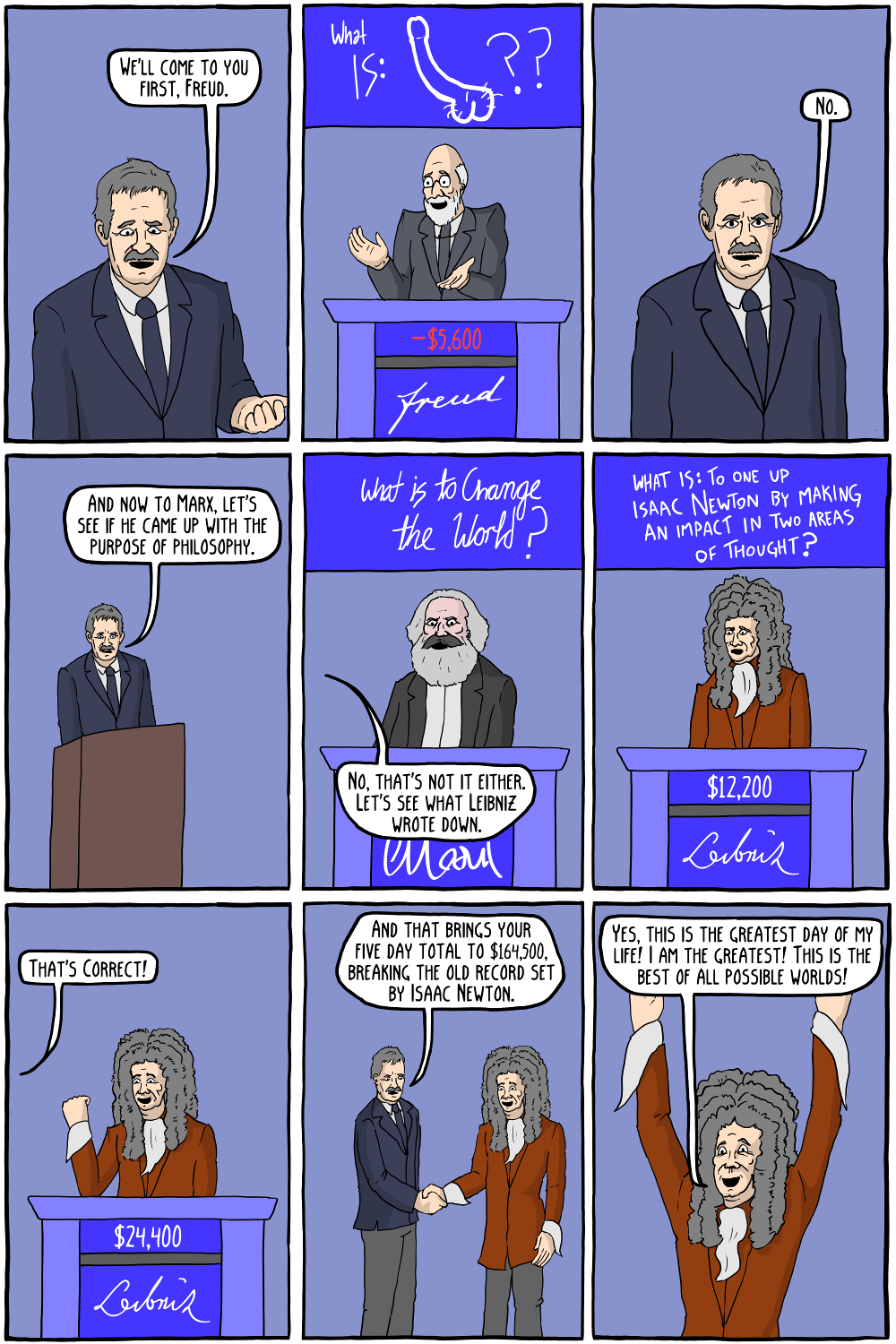 Things Schopenhauer hates: Hegel Noise Life itself Hegel Everything else
Didn't get the joke?
Some people might find the penis jokes for Freud to be a bit reductive, since Freud wrote on an enormous amount of topics. These people are wrong. Penises are funny.
Leibniz's theory of pre-established harmony is explained (sort of) in the notes on this comic.
Marx thought that the ideal society would have no class hierarchies (i.e., there would not be a division between those who owned businesses, and those who sold their labor to the business owners), and no state. He didn't spend a lot of time describing exactly what this meant, because Marx did not believe in Utopian thinking. He thought history was a process, and we should work towards freedom from oppression in the society we live in, not attempt to imagine wholesale what a perfect society would be like from scratch.
Permanent Link to this Comic: http://existentialcomics.com/comic/173
Support the comic on Patreon!
Comics I enjoy:
Podcasts & other sites I like: