1289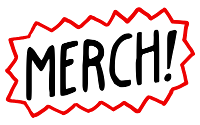 Sexy Vampires and Existential Philosophy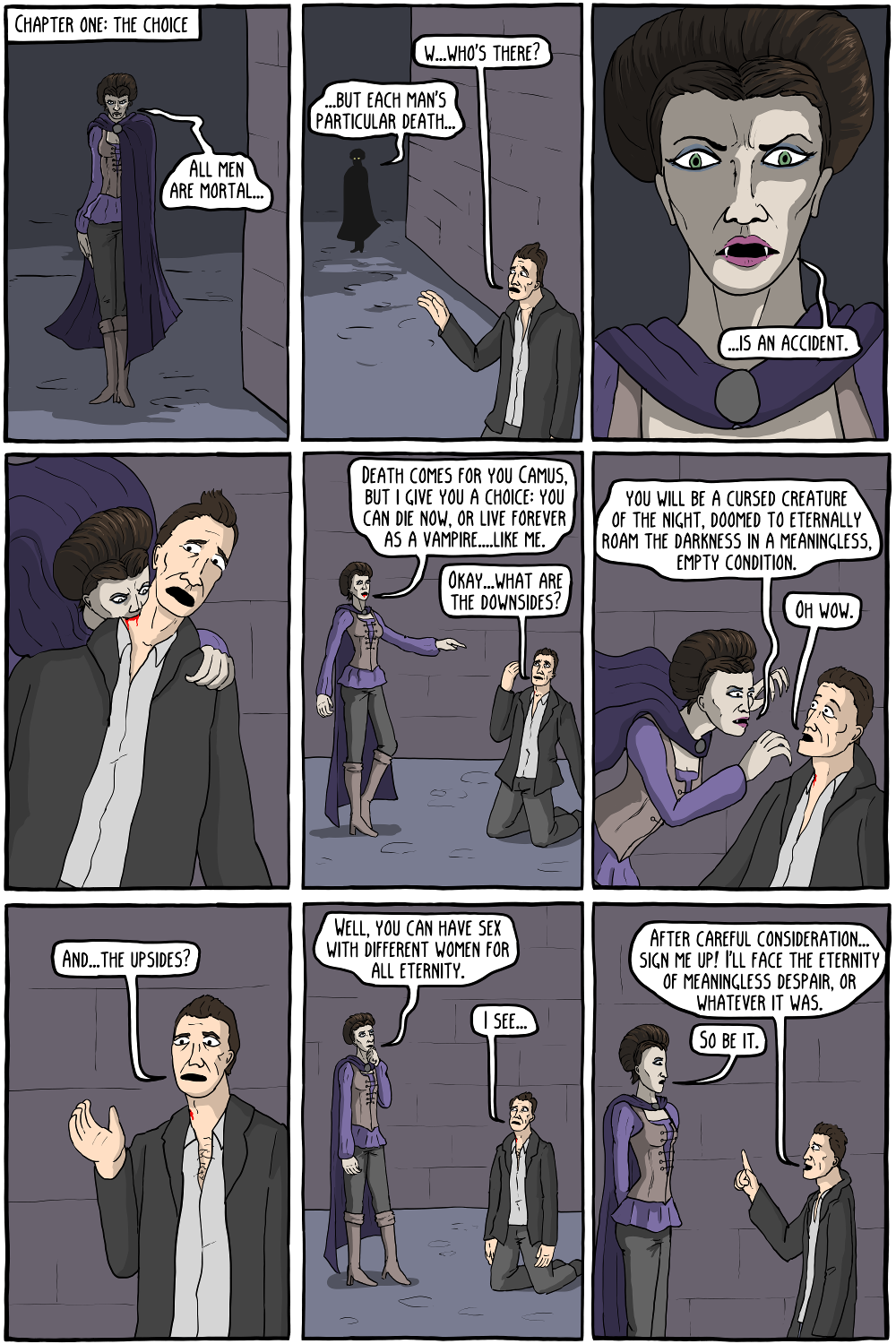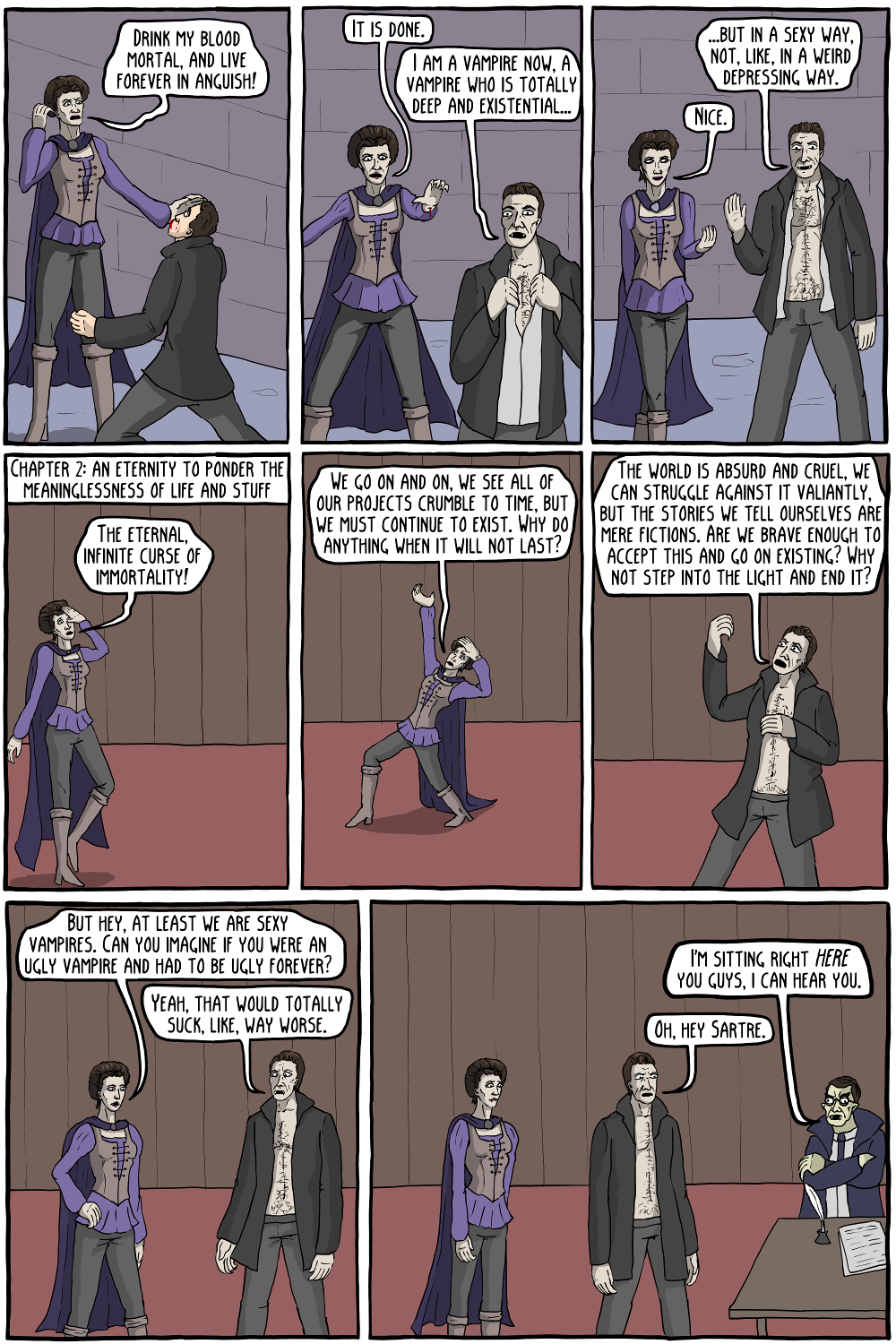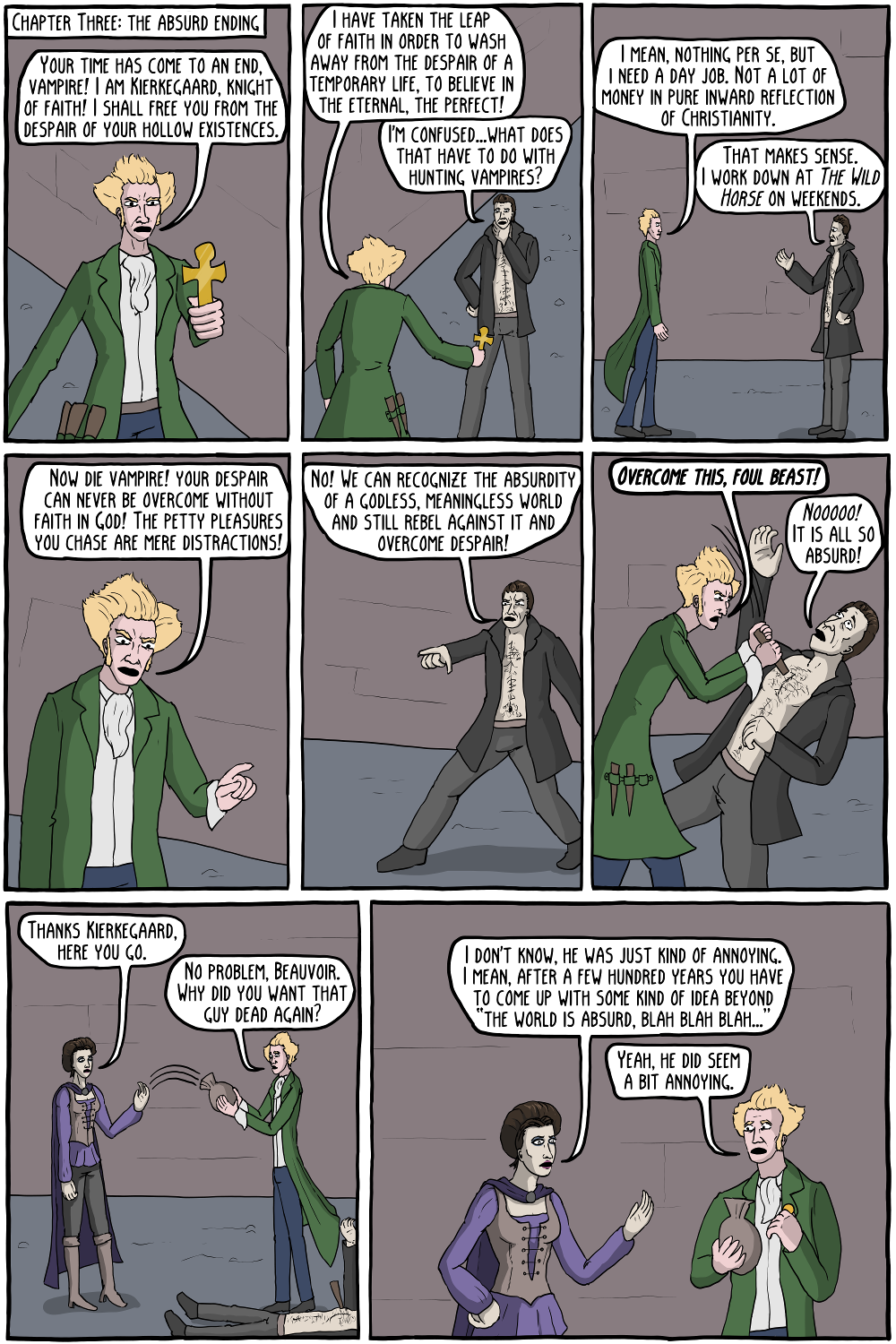 Yeah I mean, life is meaningless and all, but it turns out being a sexy vampire is kind of alright.
Didn't get the joke?
Sexy vampires are rather self-explanatory, so instead I'll use this space to talk about Affect Conf, which is a conference my wife is running that's happening next week (October 7-8) in Portland, Oregon. We should always remember that behind every social movement, every political ideal, and really anything worth doing at all, there is basically one thing that makes it function: work. Even Jean-Paul Sartre stood in the street corner handing out pamphlets (there are pictures of it online somewhere), and someone had to run the printer, write the articles, and design the layout of those pamphlets. Affect is a conference about the people, work, and design behind social change movements. It's going to be two days of people talking about what it takes to effect real change in the world, and their own personal stories trying to change the culture for the better. Oh, and at the end there will even be some volunteering / direct action. And of course I'll be there as well.
Permanent Link to this Comic: http://existentialcomics.com/comic/152
Support the comic on Patreon!
Comics I enjoy:
Podcasts & other sites I like: