1349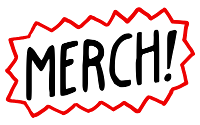 Nietzsche tries speed dating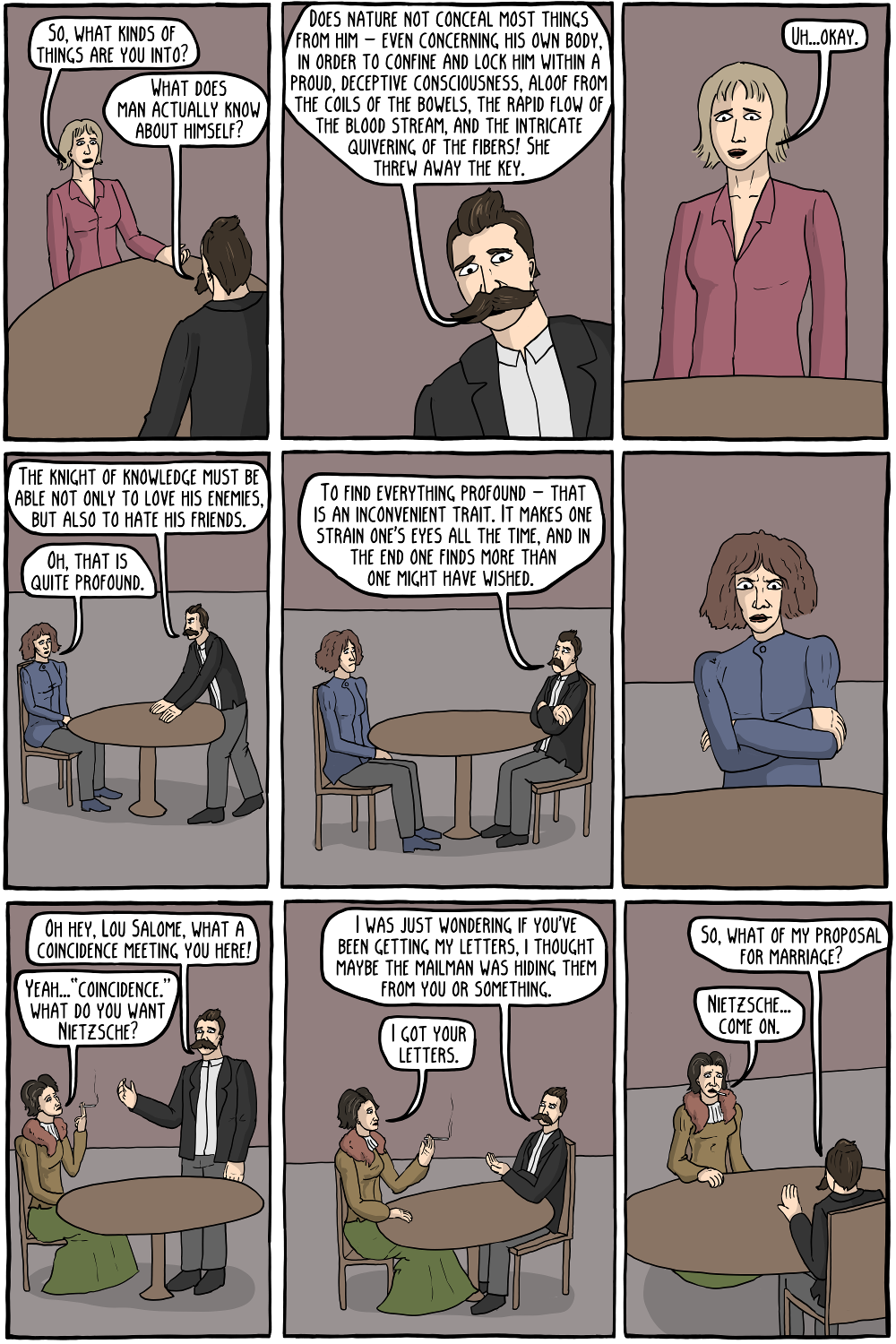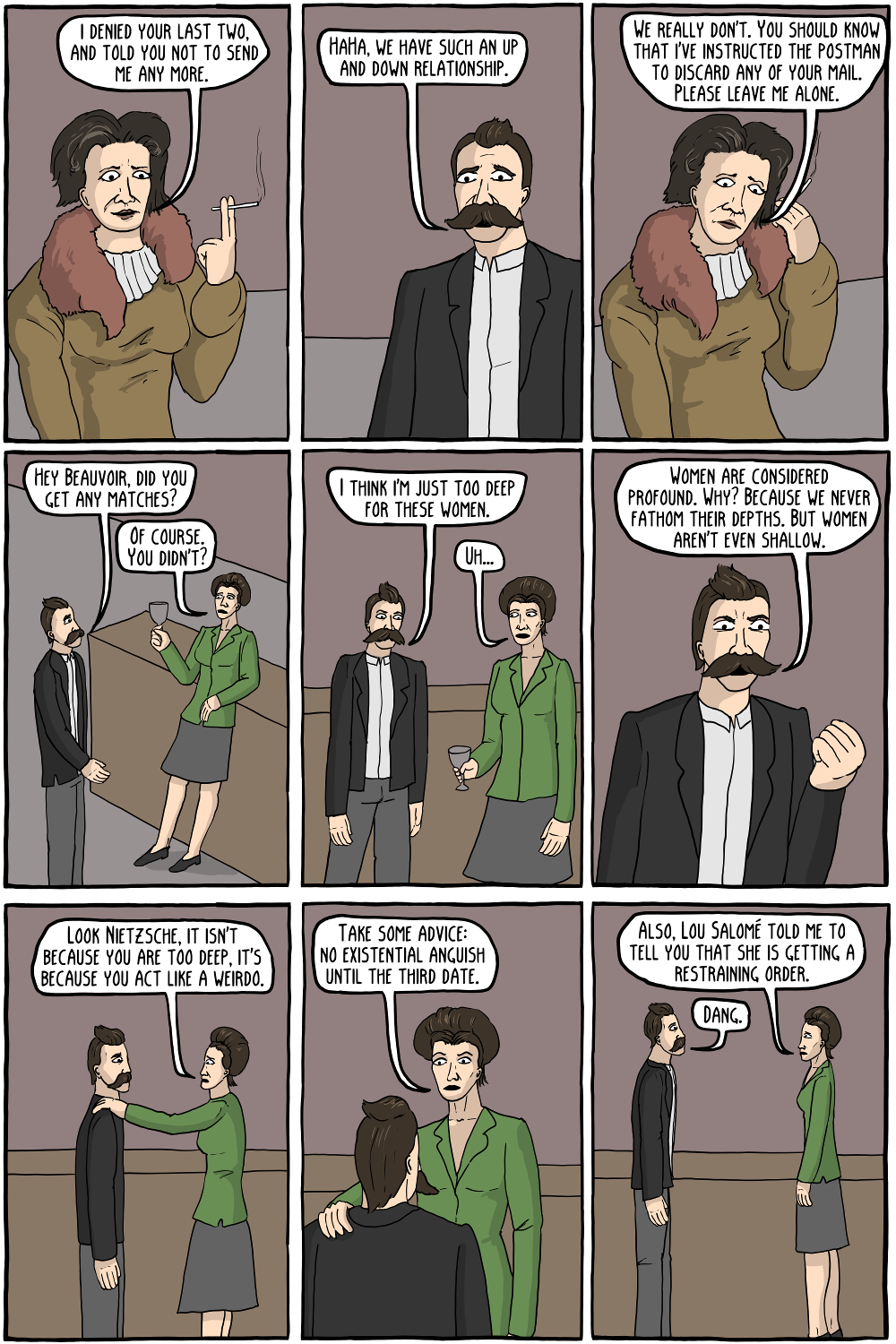 "That which is done out of love always takes place beyond restraining orders." "It really doesn't, Nietzsche."
Didn't get the joke?
Lou Salomé was a Russian intellectual who befriended and influenced many important thinkers of the time, including Nietzsche, Freud, and Rainer Rilke. Nietzsche met her in 1882 through their mutual friend Paul Rée (who would end up becoming Lou's lover). Nietzsche fell in love with her right away, and proposed to her three times in a seven month period (all of which were rejected). He remained great friends with her for a time, and would have long philosophical discussions with her about many topics, but eventually bitterness crept up over her relationship with Paul Rée, and Lou broke off contact with him. After this rejection, his letters moved from admiration into bitter, petty attacks against both Salomé and Rée. It isn't hard to imagine that some of Nietzsche's more misogynistic quotes, such as: "Women are considered deep - why? Because one can never discover any bottom to them. Women are not even shallow" come from his personal bitterness towards Lou Salomé. In fact, many historians and philosophers consider it to be the greatest friendzoning of all time. You can read more about their relationship and its timeline here. I will warn you though, it is quite emo.
Permanent Link to this Comic: http://existentialcomics.com/comic/150
Support the comic on Patreon!
Comics I enjoy:
Podcasts & other sites I like: