1349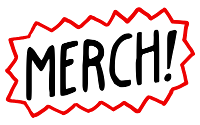 Sartre: a Show About Nothingness 2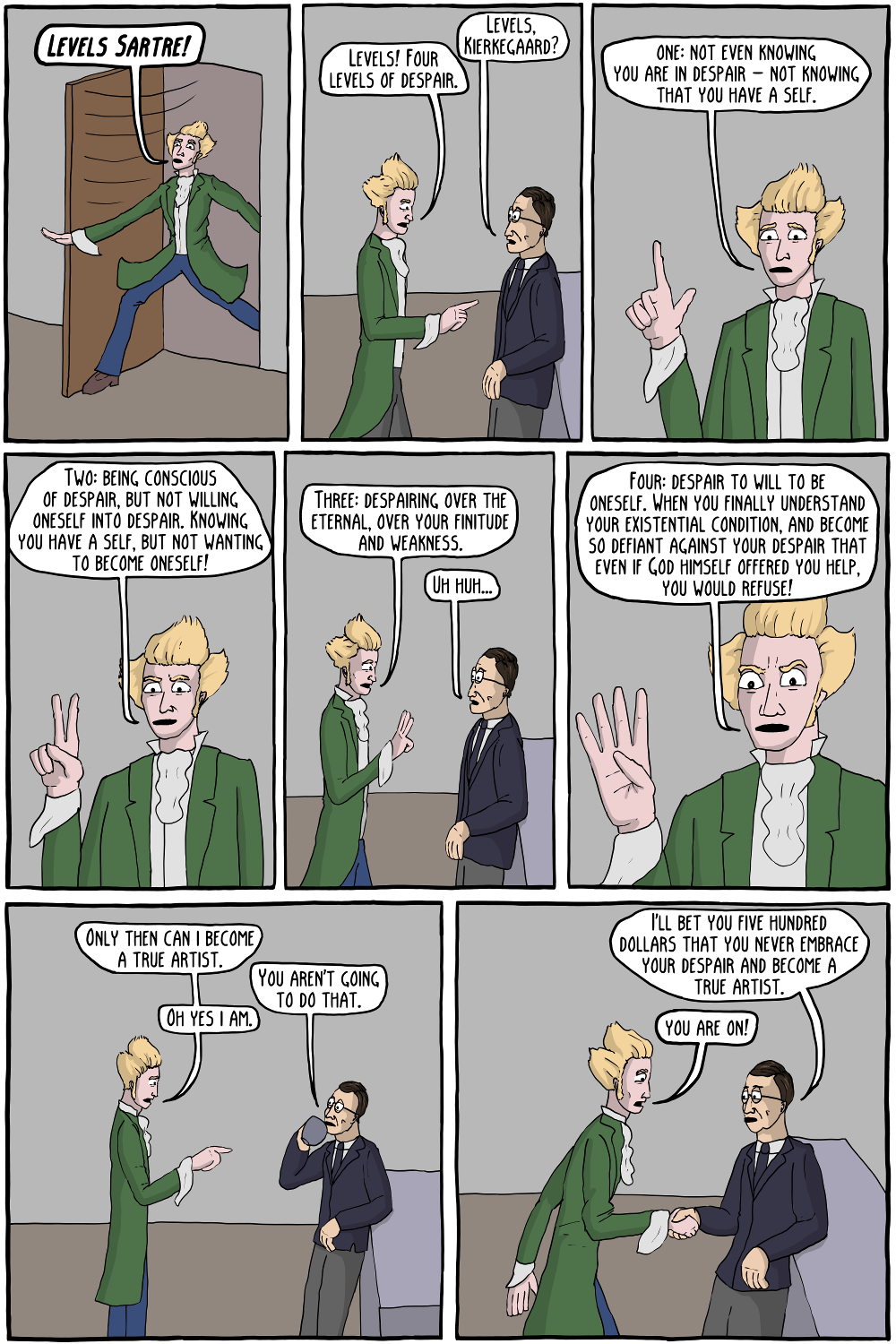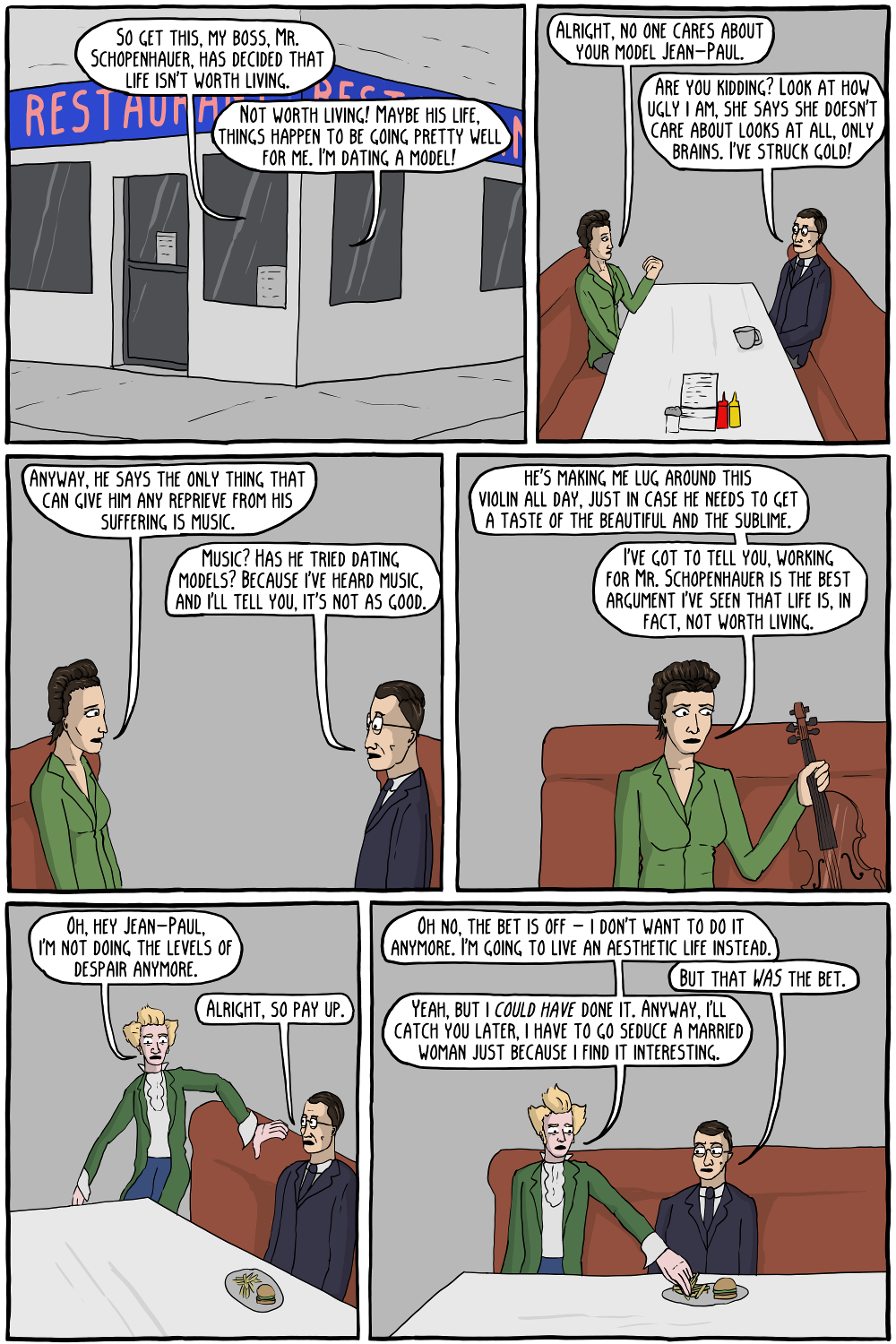 I'll bet you 500 dollars that you won't seduce a married woman just because you find it interesting.
Didn't get the joke?
For Kierkegaard, there were different "levels" of despair that you could be in. As you descended (or ascended, or whatever) the levels, you became more in touch with your despair, and more fully realized as a person. For Kierkegaard despair was a fact of life, and it was better to be more fully conscious of your despair than trying to hide from it.
While Sartre is representing Jerry in the show (this is a parody of Seinfeld), he was actually kind of the George of the group, in that he was by far the ugliest, but somehow was constantly getting beautiful women.
Schopenhauer was a sad sack.
Permanent Link to this Comic: http://existentialcomics.com/comic/105
Support the comic on Patreon!
Comics I enjoy:
Podcasts & other sites I like: