The Life of Francis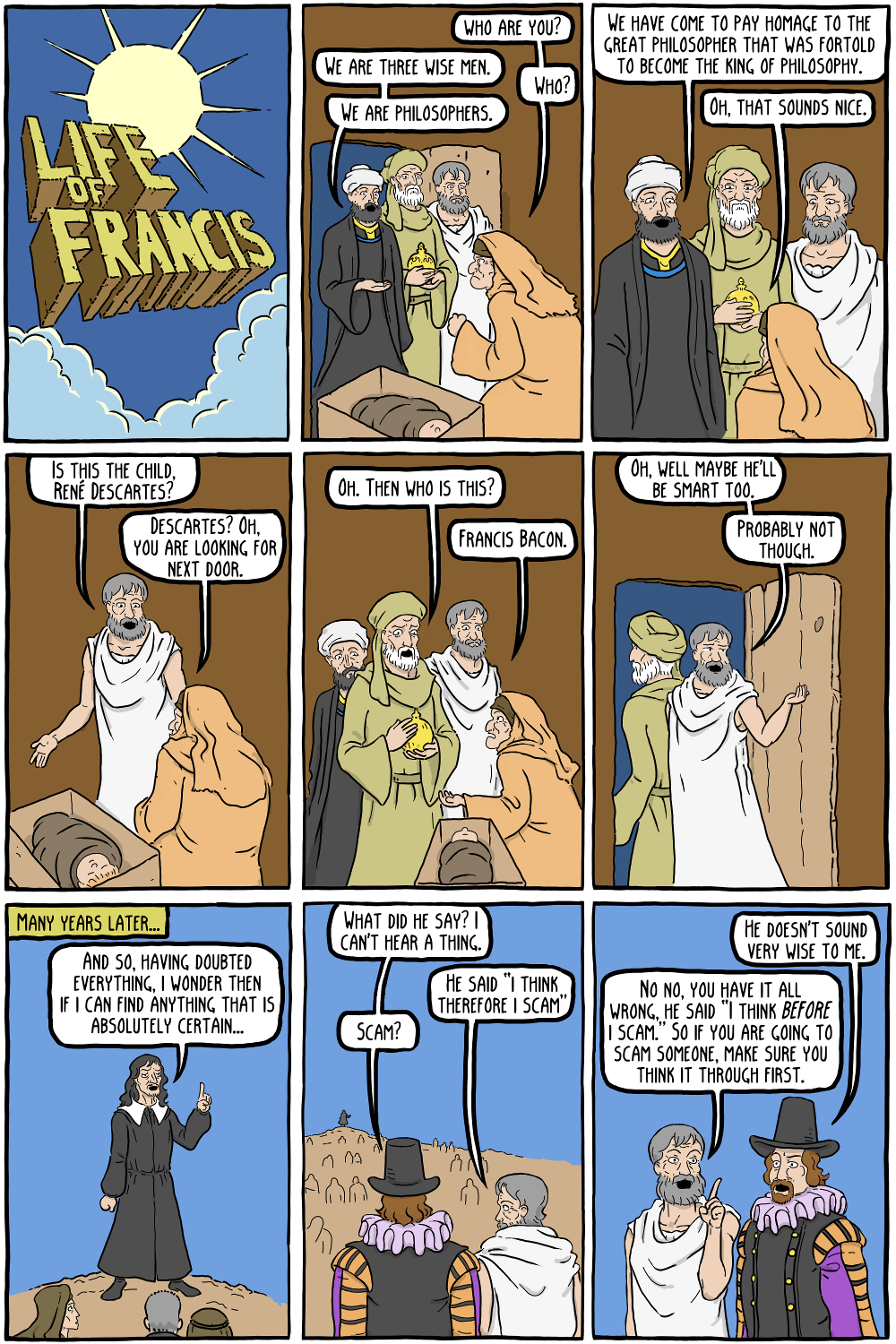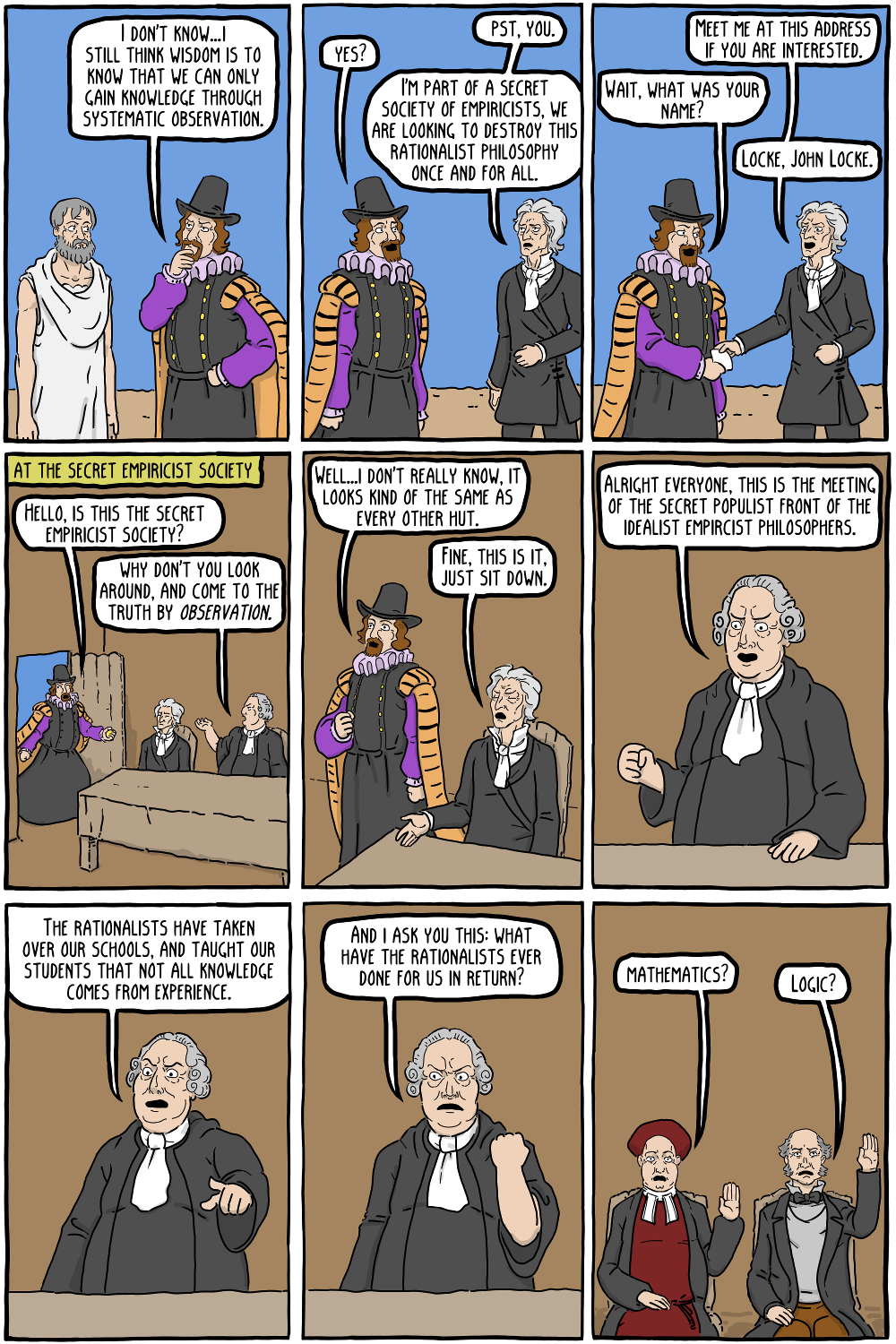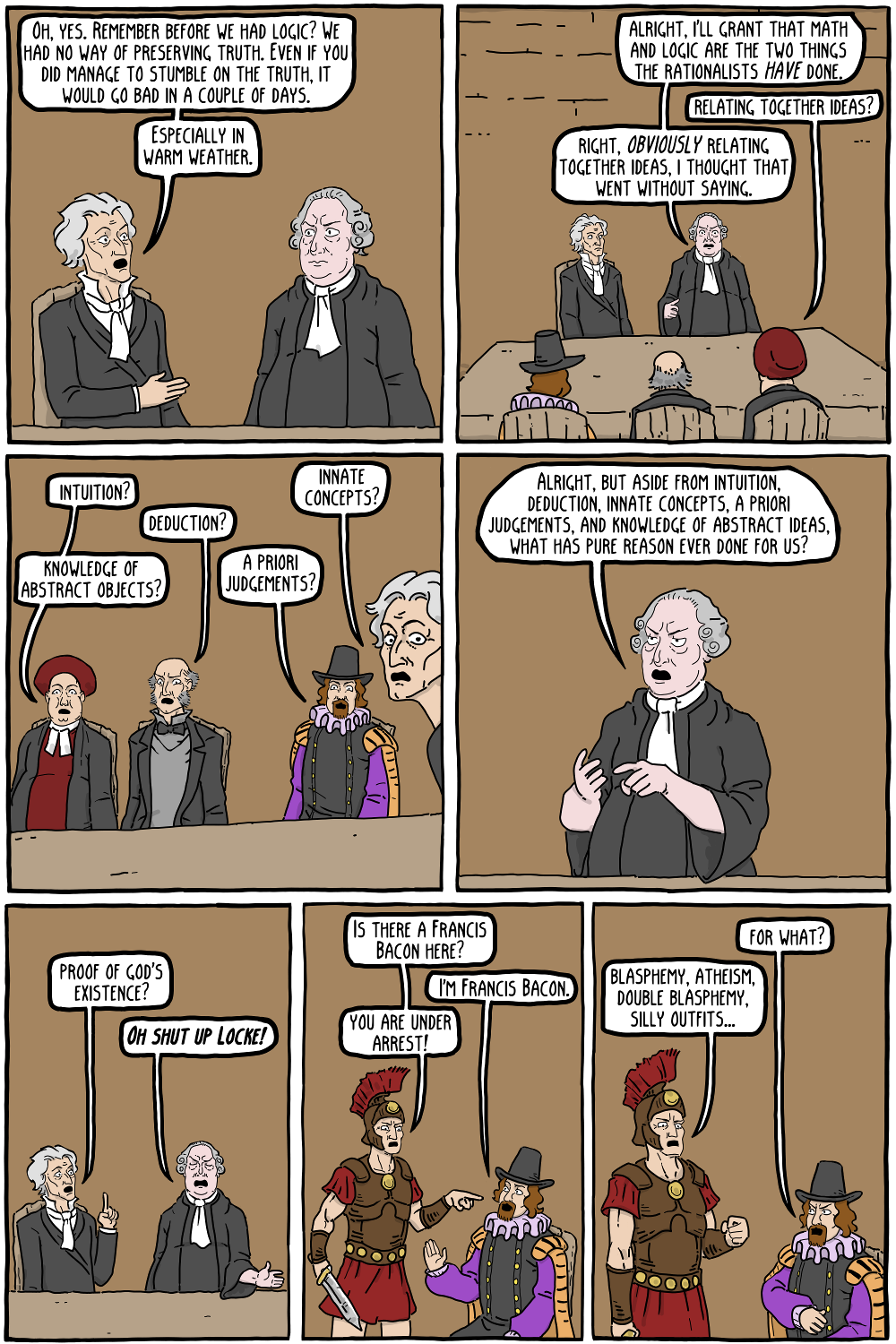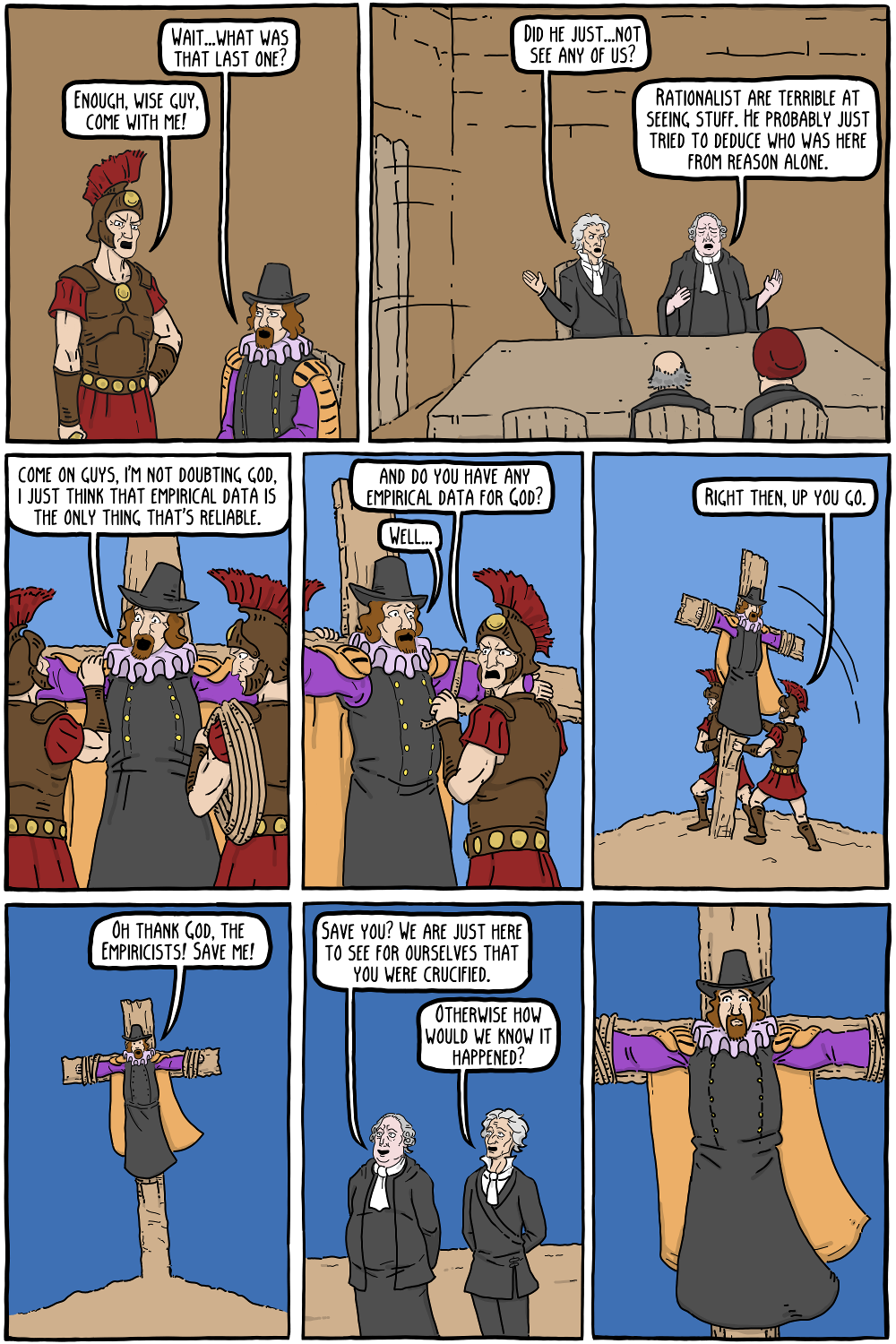 "You've got to always look on the bright side of life. Because any attempt to deduce the bright of life from reason alone will still rely on concepts gained from prior experience of the bright side of liiiiiife."
Permanent Link to this Comic: http://existentialcomics.com/comic/183
Philosophy Club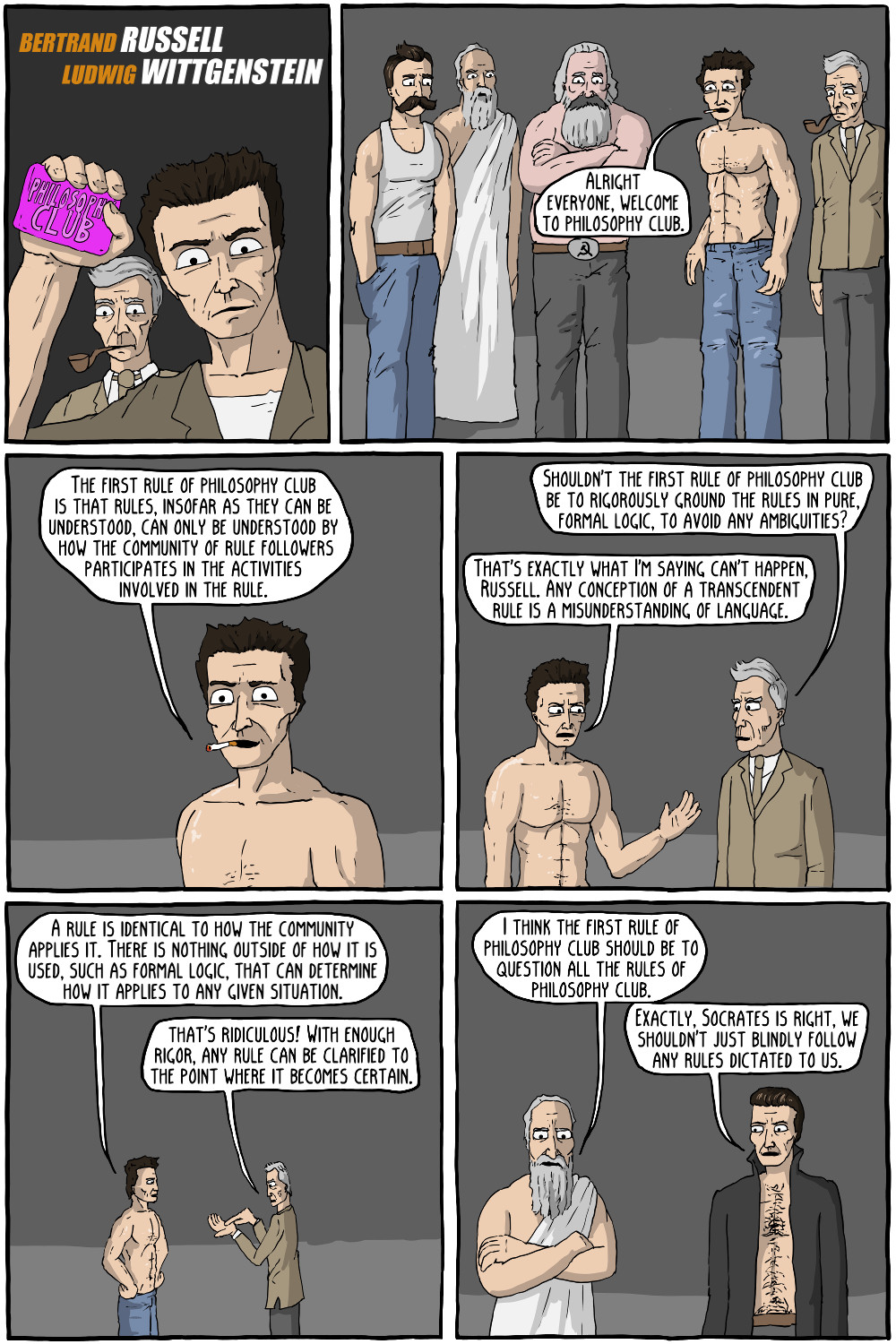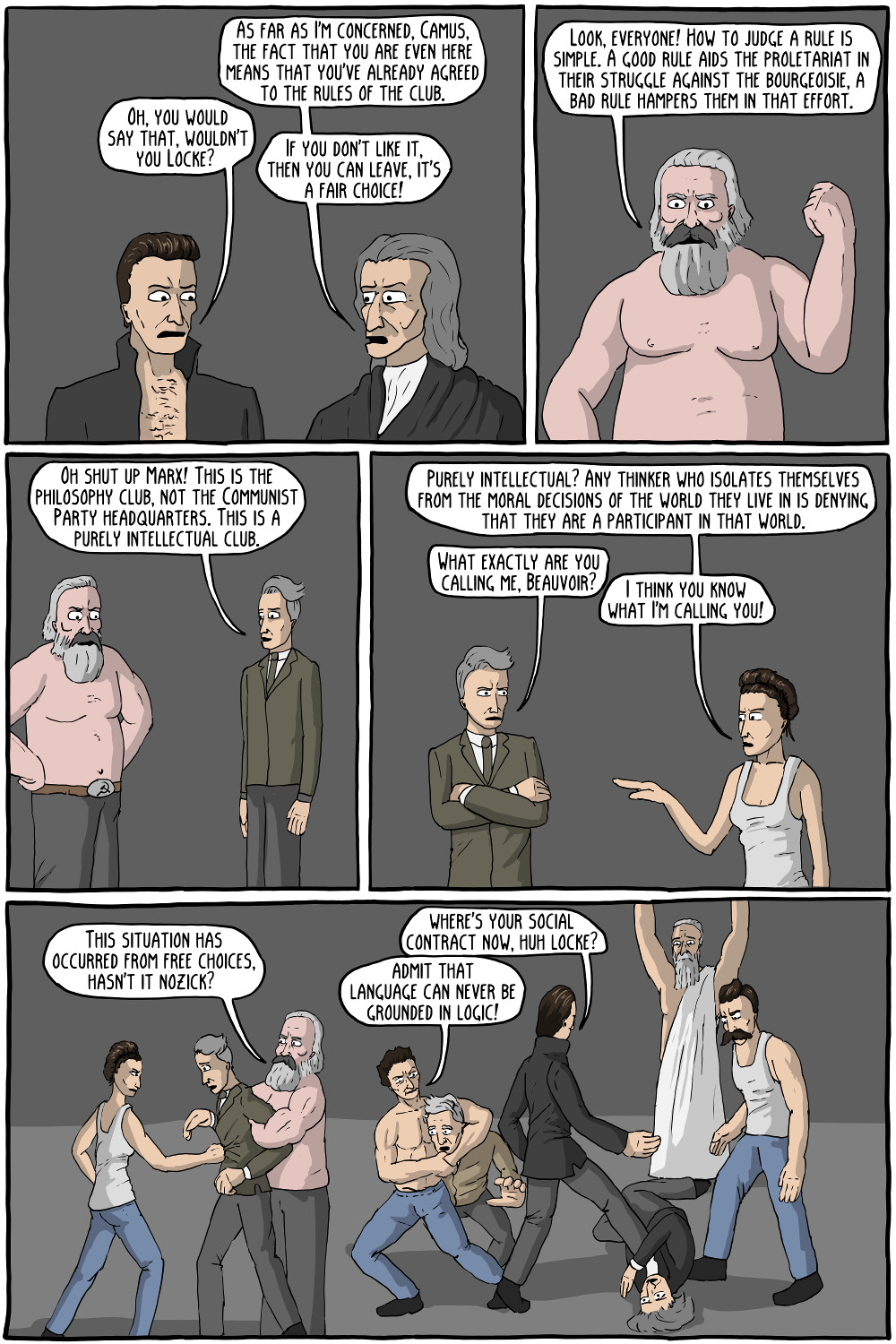 When you think about it, any club can be a fight club with enough spirit.
Permanent Link to this Comic: http://existentialcomics.com/comic/90