1263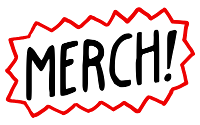 The Bar Tab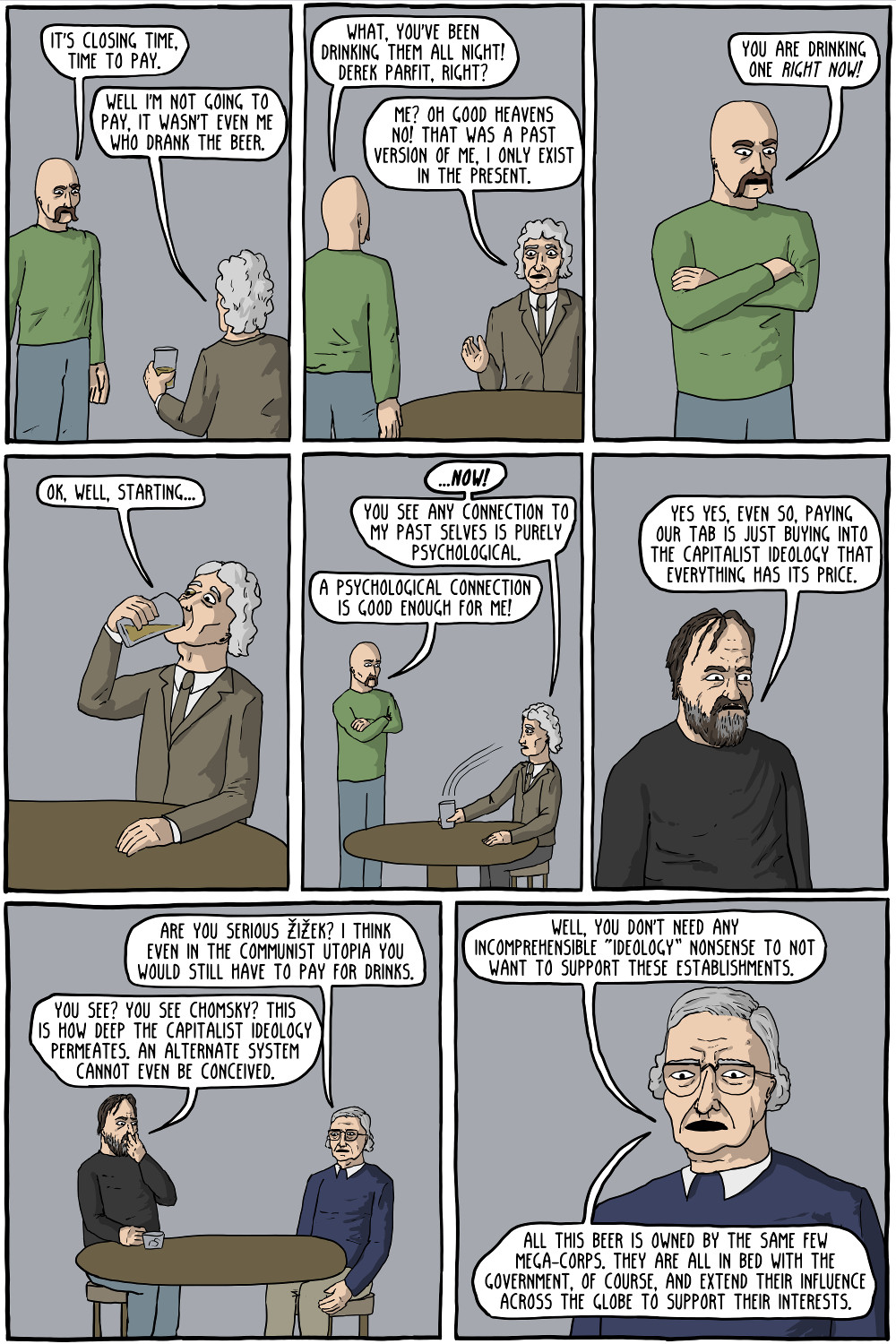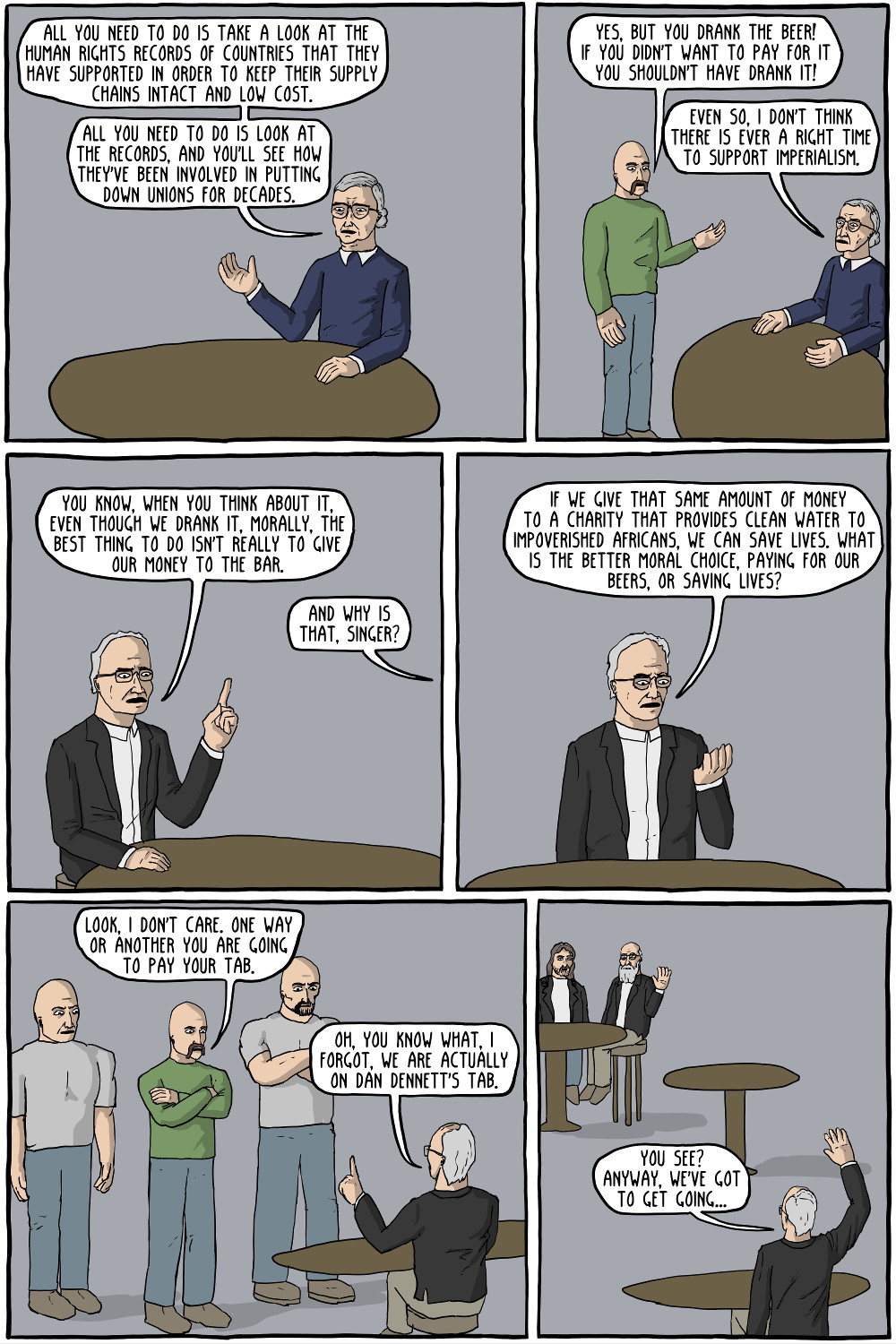 Dennett tried to explain that money is just an emergent property of commerce, but had to eventually concede that money did still exist in some sense, so had to pay.
Didn't get the joke?
Derek Parfit discusses the problem of personal identity in his book Reasons and Persons, concluding that there is no transcendental self (i.e. a single entity existing over time), and that we are only connected to our past selves psychologically.
Slavoj Zizek is a Marxist/Lacanian scholar who largely discusses "ideology", which, for him, is the unconscious assumptions we make about the world around us. Often this means that people believe the current political frameworks are the only possible frameworks, and that liberal capitalism is taken for granted as the best or only solution.
Chomsky is a philosopher and linguist known for his criticisms of American imperialism and capitalism. He is also highly critical of people like Zizek, and has had several public spats with Zizek personally.
Peter Singer is best known for his practical ethics, where he encourages people to maximize the good they do when they give to charity, and think of the global community.
Dan Dennett is a contemporary philosopher of mind, and proponent of a kind of eliminativist theory of mind.
Permanent Link to this Comic: http://existentialcomics.com/comic/64
Support the comic on Patreon!
Comics I enjoy:
Podcasts & other sites I like: