1349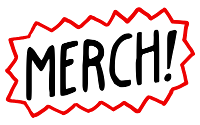 Philosophy Tech Support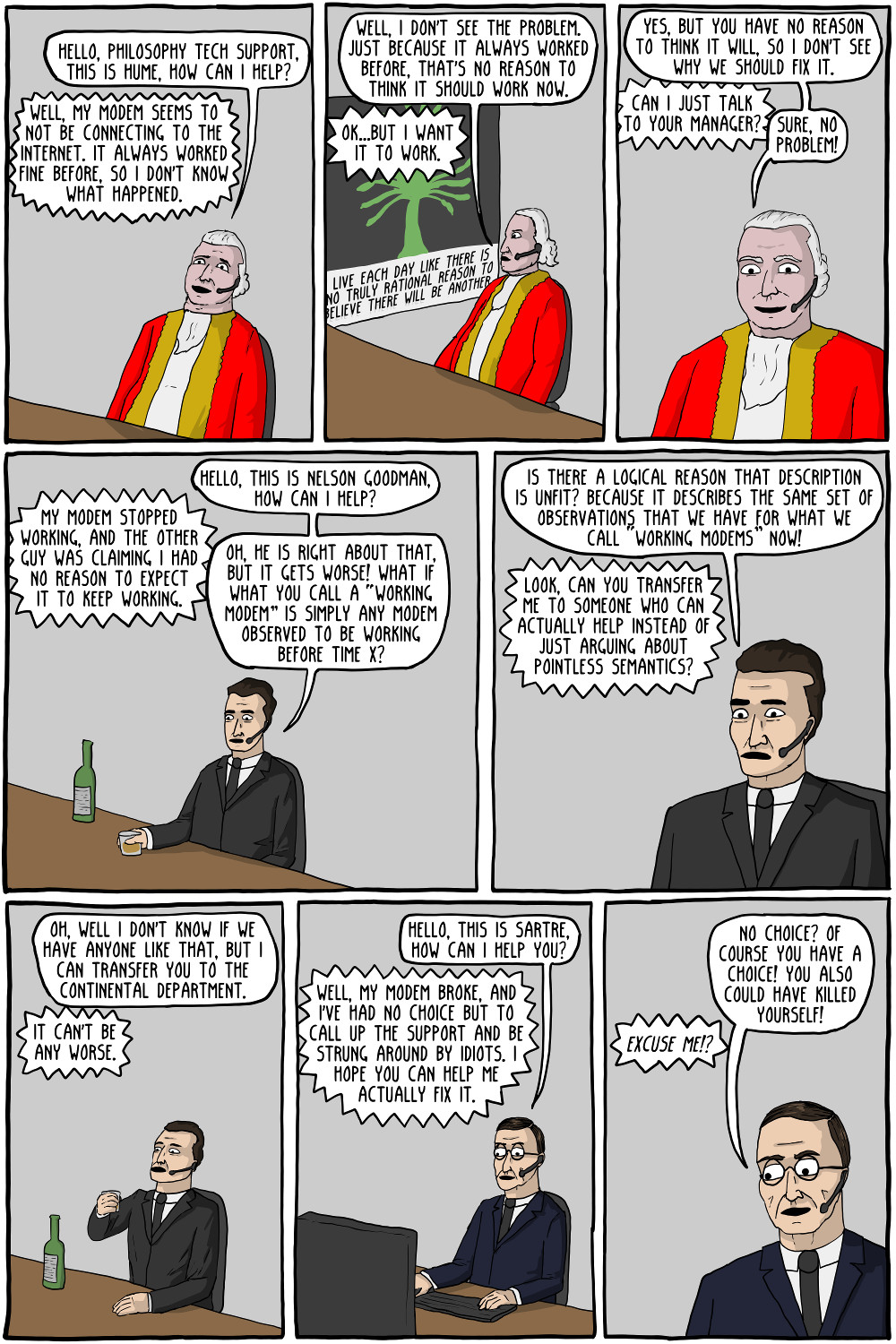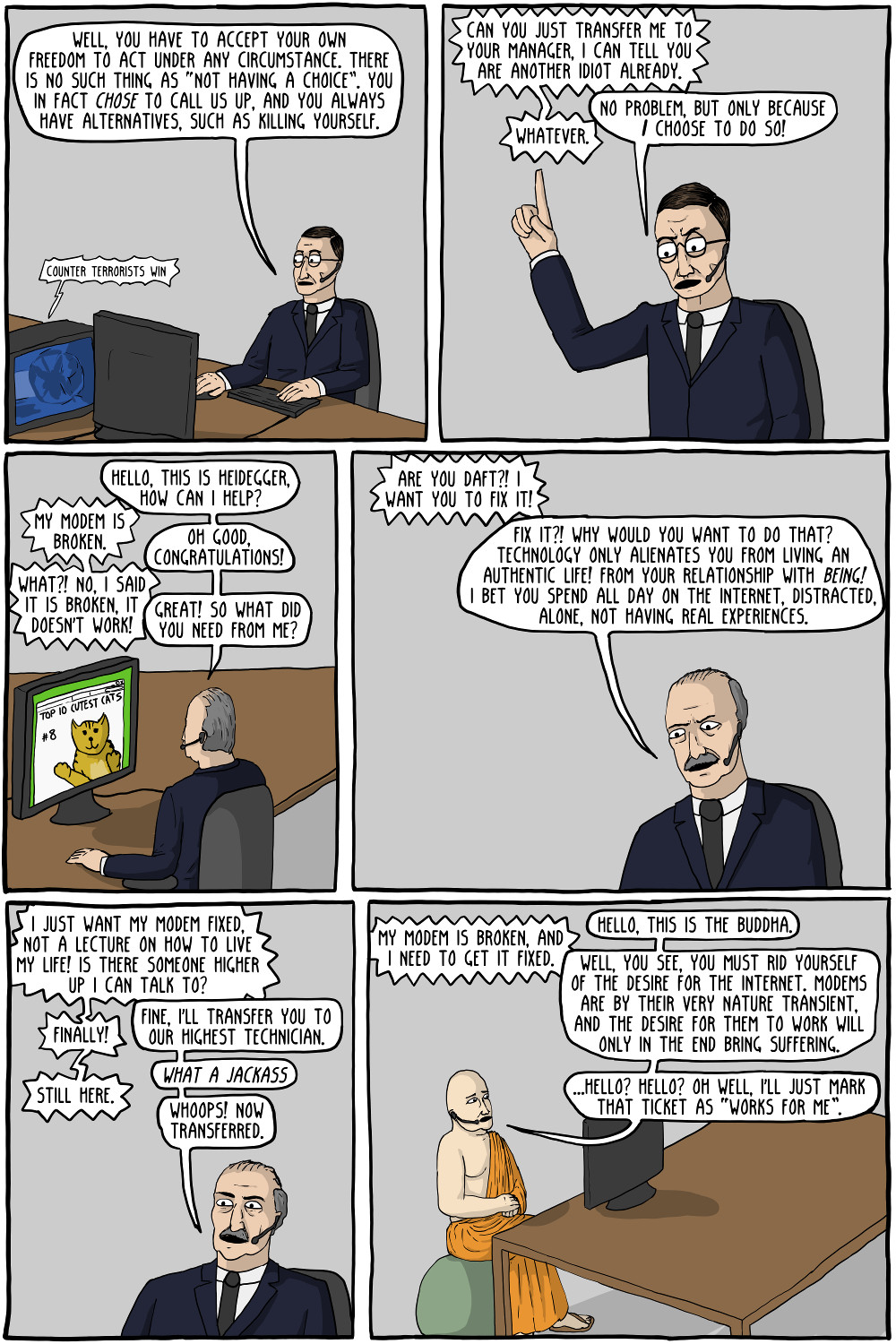 Hello, customer complaints, this is Leibniz. Oh yeah? Well, this is the best of all possible customer support centers, so that can't be true
Didn't get the joke?
Hume refers to the Problem of Induction.
Nelson Goodman expanded on the problem of induction with his New Riddle of Induction. See notes on comic 2.
One example Jean-Paul Sartre gave of people denying their freedom was that in extreme circumstances when someone appears to have "no choice" but to do something, they are denying that they still have a choice to commit suicide.
Heidegger was critical of how technology was increasing distracting and removing us from authentically living. See notes on comic 35.
In Buddhism desires for worldly objects will only lead to suffering in the end, as all things are temporary. The only way to rid yourself of worldly suffering is to rid yourself of the desire.
Permanent Link to this Comic: http://existentialcomics.com/comic/51
Support the comic on Patreon!
Comics I enjoy:
Podcasts & other sites I like: