1265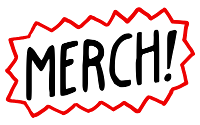 Risk: a Game of Conquest, a Game of Philosophy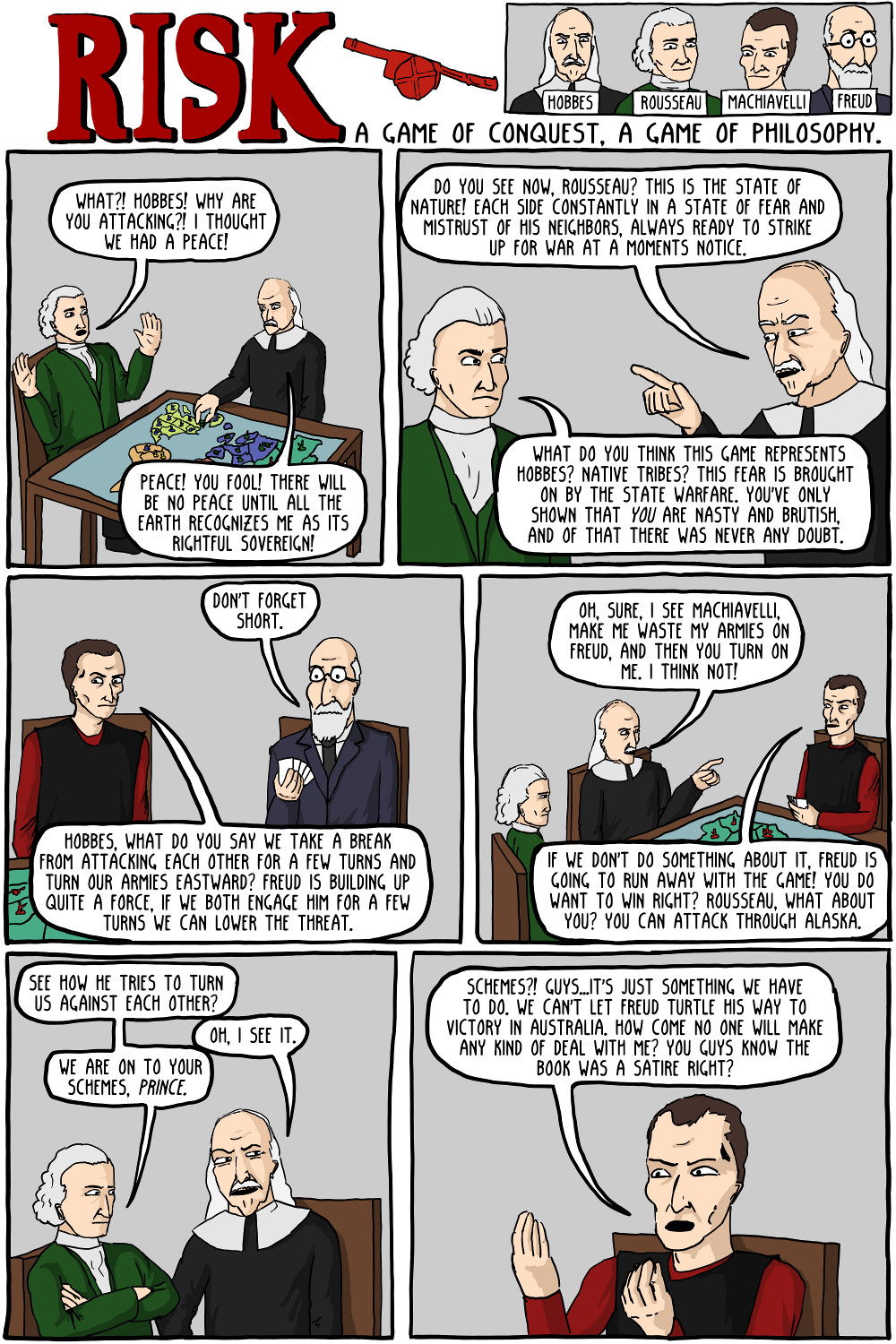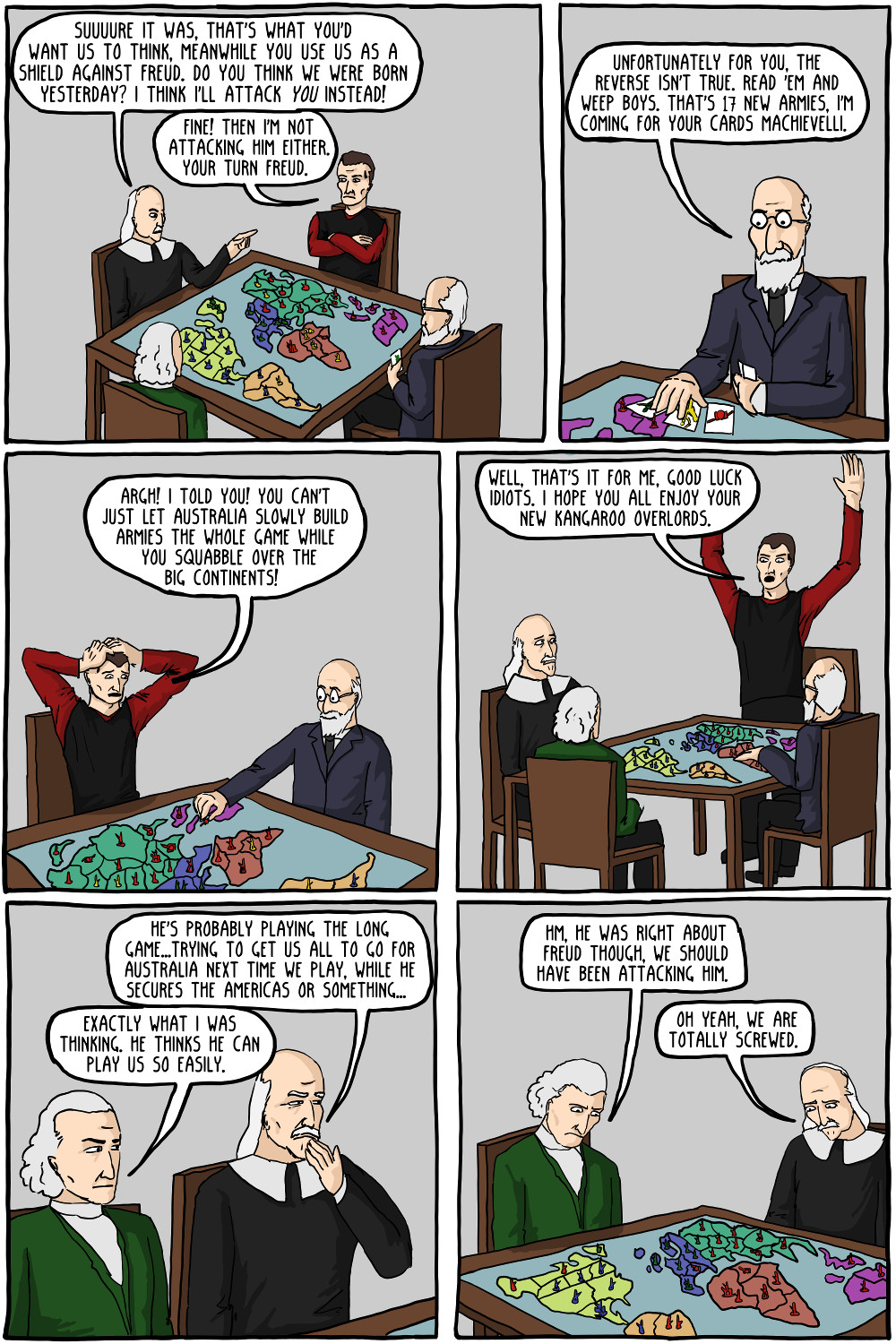 This comic actually takes place over the course of seven hours. Not shown was the six hours and fifty five minutes of rolling dice and swearing.
Didn't get the joke?
Hobbes and Rousseau's dialog concerns their debate over the State of Nature, Hobbes believed that man, in his primitive state, would lead a life that was "nasty, brutish, and short". This was because he would be in constant fear of his neighbors, with no sense of security. Rousseau disagreed, imagining a more peaceful state where primitive man, lacking the values of modern man, would not fight amongst themselves because they had nothing to fight over.
Machiavelli is famous for his book The Prince, which details how a ruler can keep and expand his power, often by taking rather brutal, calculating tactics. It is controversial whether or not the book was intended to satirize such tactics, with most scholars believe that it was not.
Permanent Link to this Comic: http://existentialcomics.com/comic/34
Support the comic on Patreon!
Comics I enjoy:
Podcasts & other sites I like: