1263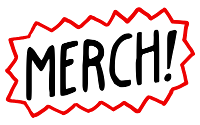 Friedrich Nietzsche: Director of Human Resources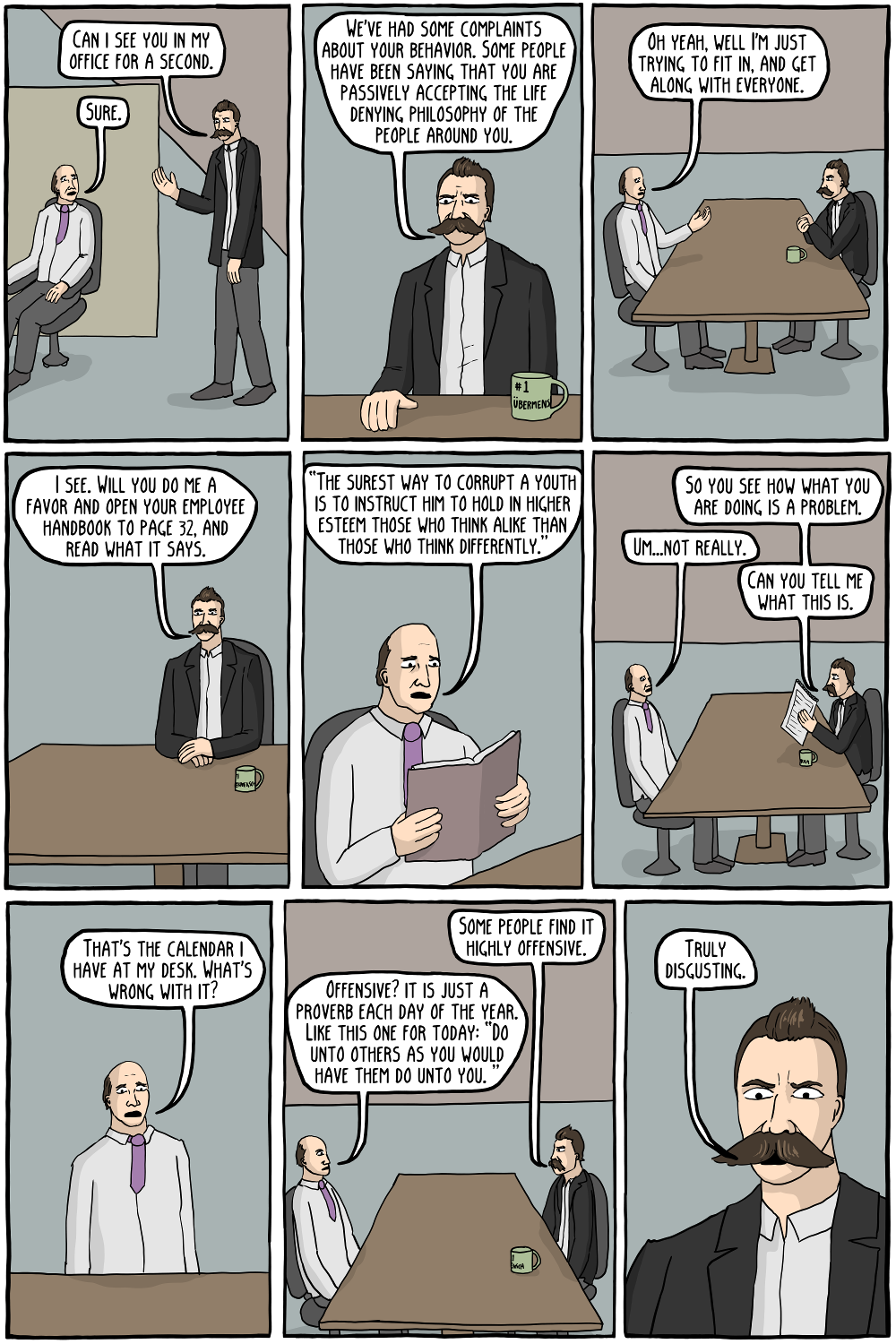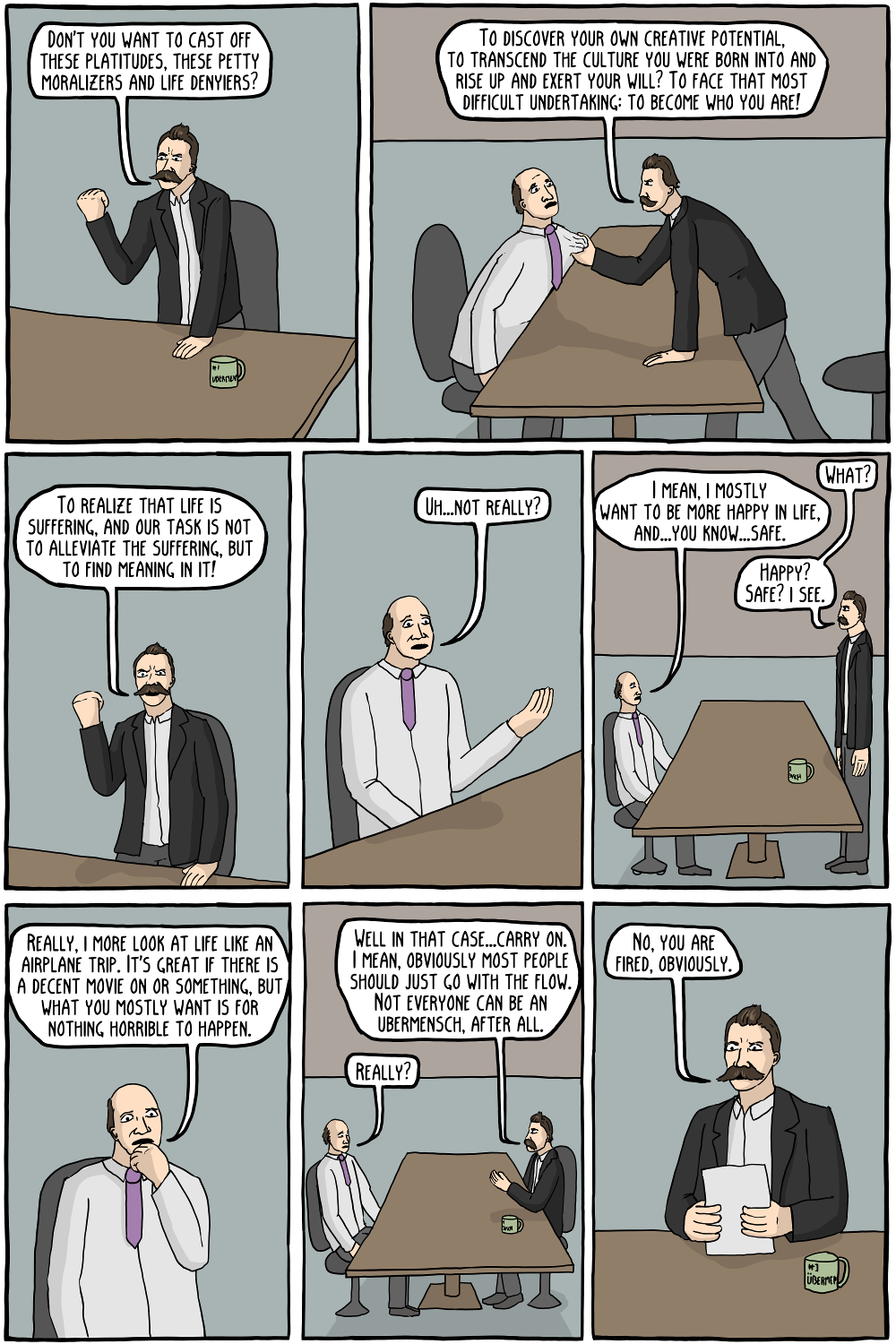 Eventually Nietzsche built his team of 100% Übermensches. It was a total disaster, of course, as everyone did their own thing. But obviously, it was all the fault of the slave morality of the consumers.
Didn't get the joke?
For Nietzsche, humanity in his era was entering into a kind of crisis mode as it secularized. Humanity had always been okay with suffering, according to Nietzsche, as long as it was able to find meaning in the suffering. When the existence of God was generally unquestioned, this wasn't a difficult task, your suffering was part of a higher plan and would lead towards your place alongside God in heaven. However, as this sort of narrative became more questioned, people were having a harder and harder time dealing their suffering, and their life. What humanity could not stand was to be born, to suffer, and to die for no reason at all. Justifying our existence was the task that we had to take on after the "death of God", and it was a very difficult one. The thing precisely not to do was to take on the moralizing culture of those around you, which Nietzsche thought was a kind of "slave morality", which defined itself through weakness and contempt of the strong. This kind of morality was inherited from Christianity, and would only hold you back from any potential you had to find real meaning in life. While he thought most people were not strong enough to break out of the value system that they were born into, some individuals could do this through creativity and genuine expression of their selves. This is what he meant by "becoming who you are", and he saw this as the main task of life, and the only way to rescue yourself from nihilism.
Permanent Link to this Comic: http://existentialcomics.com/comic/161
Support the comic on Patreon!
Comics I enjoy:
Podcasts & other sites I like: