1289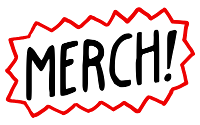 Jury Selection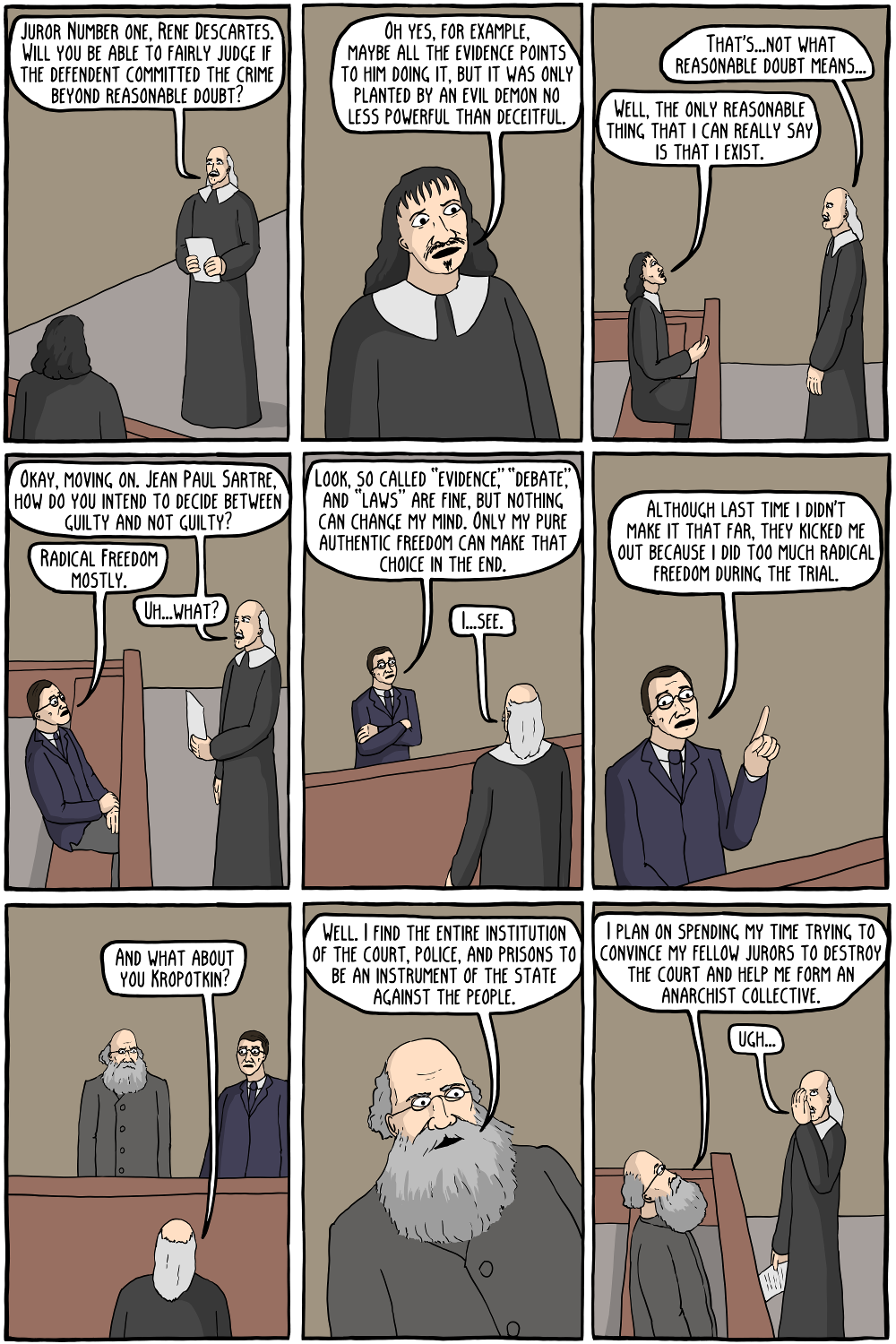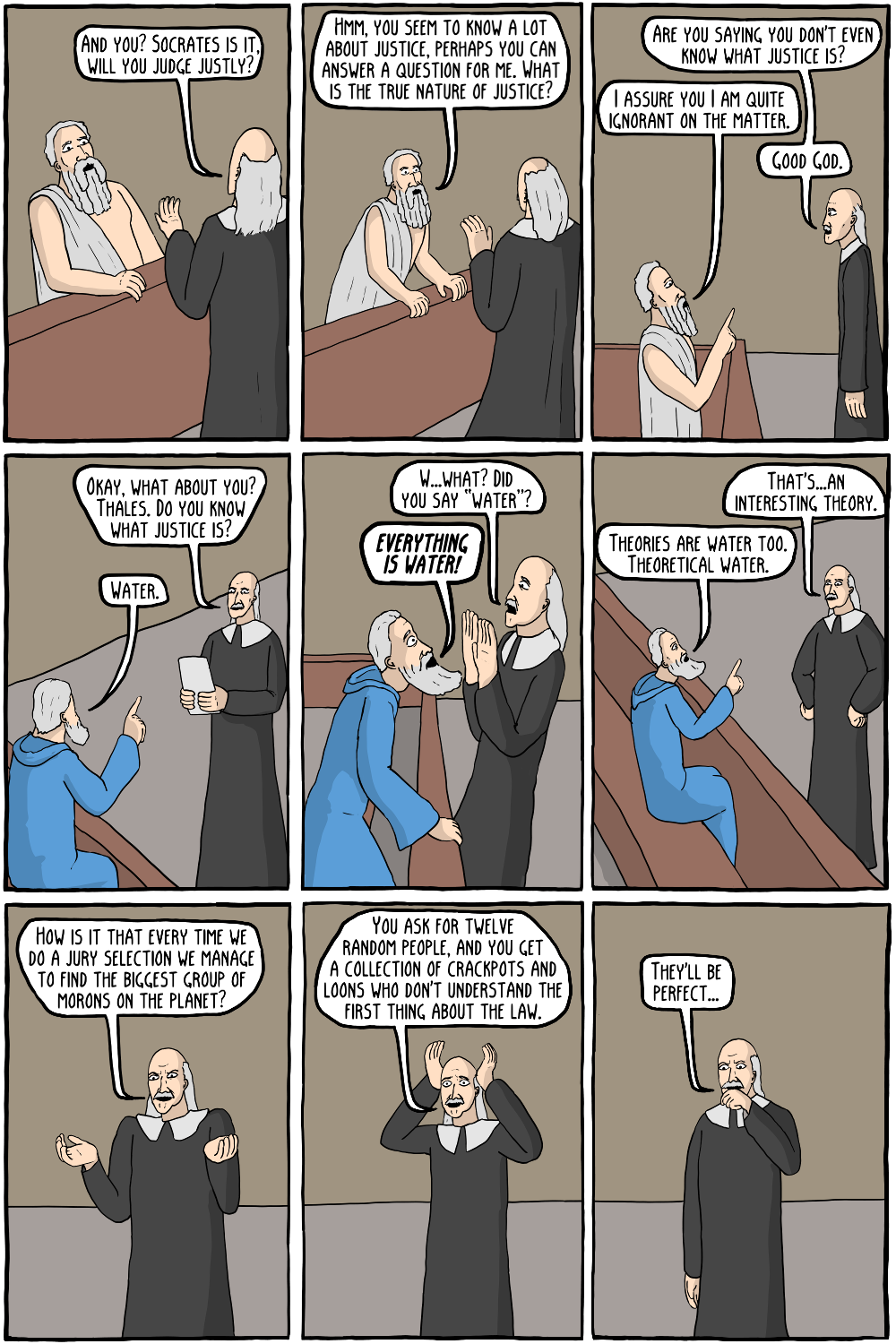 If you've noticed any characters appearing and disappearing, it isn't because the artist is lazy, it is because an evil demon is deceiving you.
Didn't get the joke?
Rene Descartes used what was known as "methodological doubt", which is where you attempt to doubt everything in every way you can, in order to see if there was anything certain upon which you could base philosophy. This is different than "reasonable doubt", which is a term used in law to describe the standard of evidence needed to convict a criminal.
Sartre's concept of "radical freedom" has been in a ton of comics by now, so you might know what it is. Then again, I almost always use it in a deceptive way, so maybe not. What it essentially means is always keeping in mind that choices ultimately come from you. So for example, if a policeman is arresting someone even though they think it would be immoral to do so, and they say something like "I am a policeman, I have no choice", they are what Sartre would call "in bad faith". Basically, they are using their position as a means to deflect responsibility for the choice they are making, which is really coming from themselves, not their role in society. To be radically free is to always be acknowledging the role your freedom plays in your life and decisions.
Peter Kropotkin was a Russian Anarchist philosopher. He believed that the state, as well as private property, should be abolished. Instead society should be formed on mutual aid and cooperation. Anarchists believe all power structures to be illegitimate in society, and as with society, so too is it with beards.
Socrates was a dick who could never just have a normal conversation, and instead would try to get you to do philosophy when you are just trying to have a few drinks and enjoy the party.
Thales believed that everything was composed of a single substances, namely "water". While today we obviously understand that water is composed of other things, and so can't be the single foundational substance, the idea that a single substances lies at the heart of everything certainly hasn't died out.
Permanent Link to this Comic: http://existentialcomics.com/comic/155
Support the comic on Patreon!
Comics I enjoy:
Podcasts & other sites I like: