1292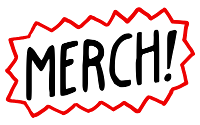 Marxist Business Consulting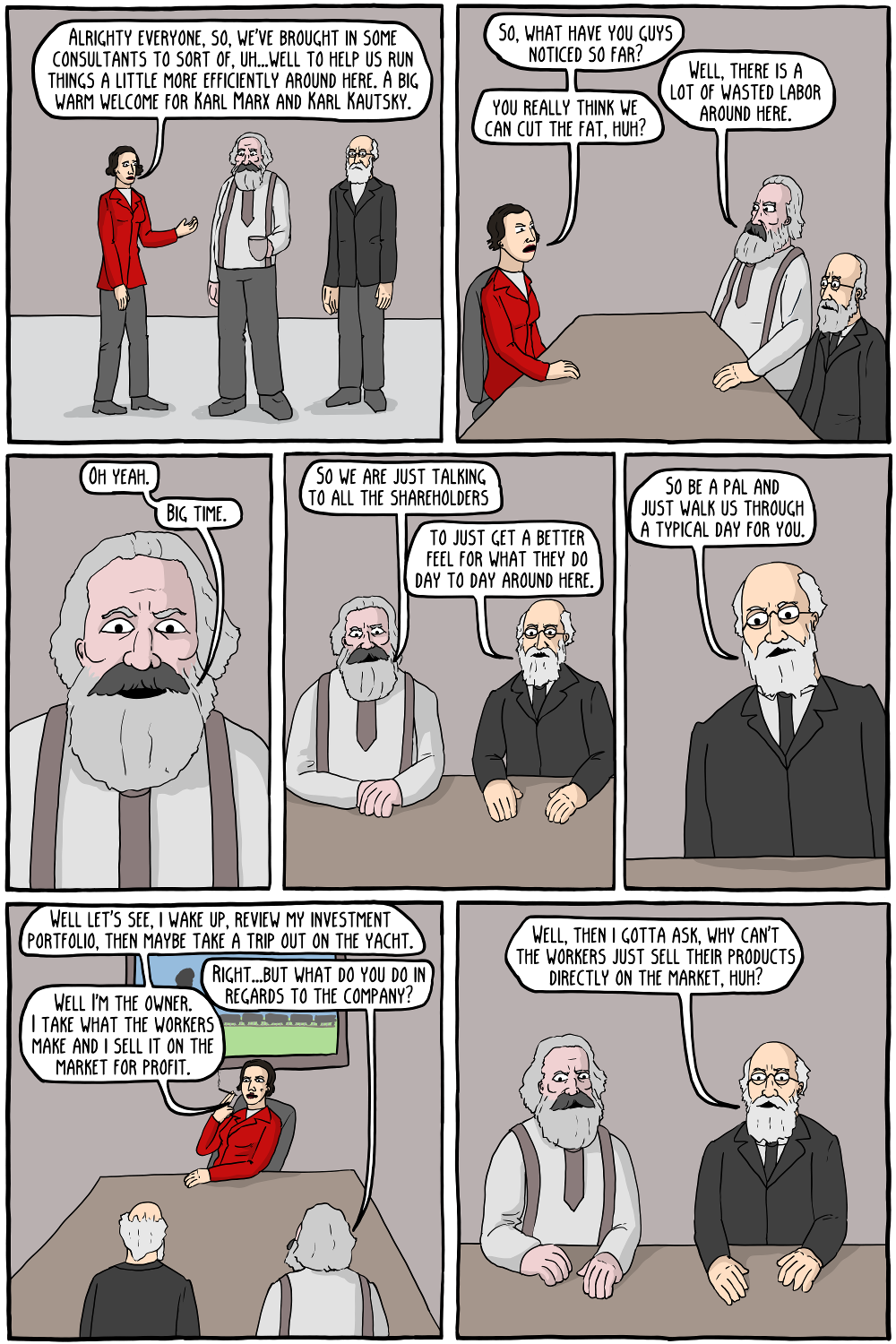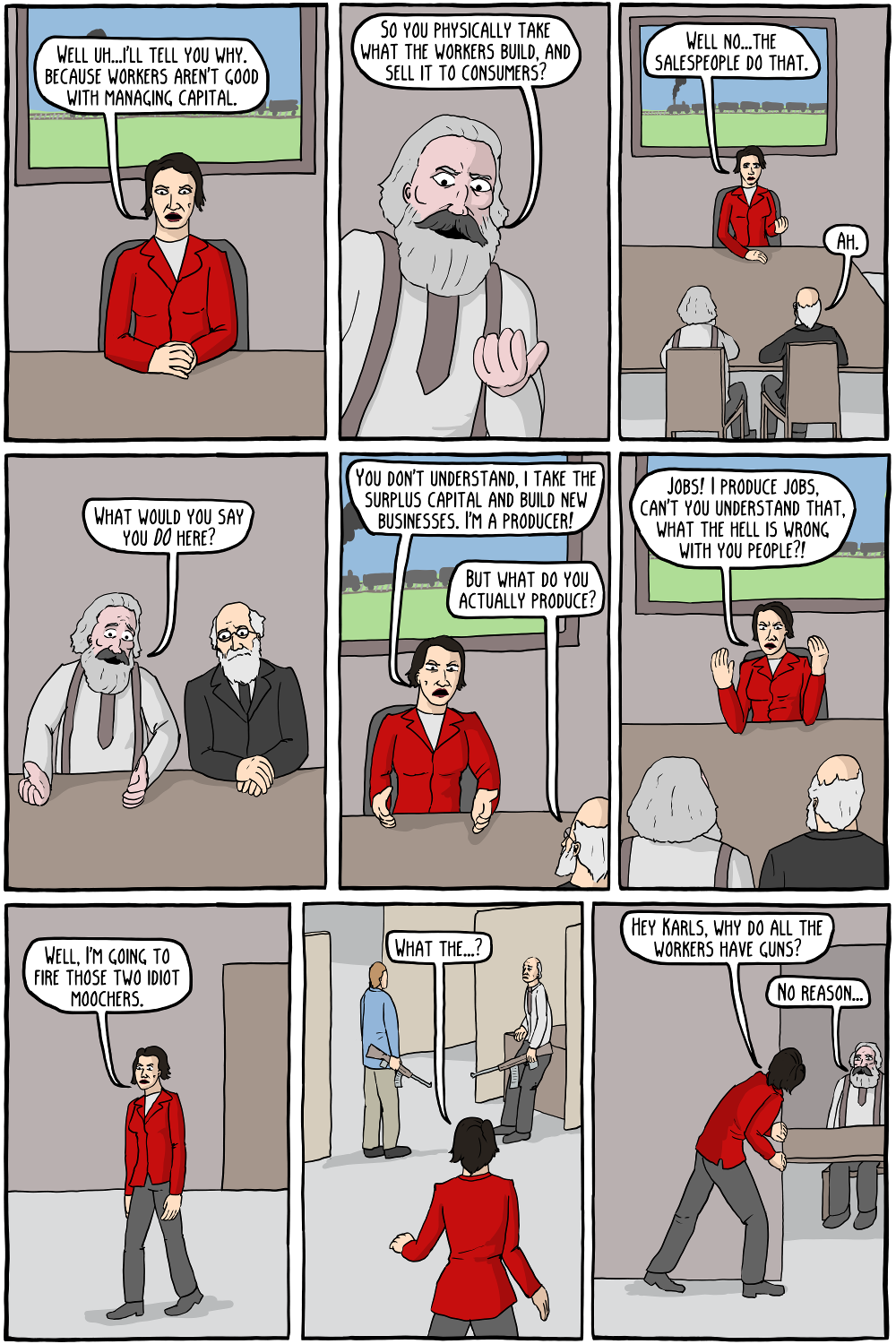 Not shown: Ayn Rand's 40 minute speech about how money is great and rich people are therefore the greatest.
Didn't get the joke?
Karl Kautsky was a prominent Marxist philosopher in the time directly after Marx and Engel's death. He was a harsh critic of Lenin, Trotsky, and the Bolshevik Revolution in Russia as being a Dictatorship, and not a genuine representation of Marxist ideals, or a free democratic ownership of social production. Lenin and Trotsky defended themselves fiercely, and well...you can read the wikipedia page yourself, I choose him because he also had the name "Karl" and in Office Space they both had the name "Bob". So, I guess you could say I'm not really an expert.
Ayn Rand is representing in the capitalist business owner. She developed a highly nuanced philosophy based on the fact that society is divided up into two categories: "producers" and "moochers". "Producers", despite what you might think, aren't the people who physically produce things, but actually the people who hire people to physically produce things. Moochers are, well...people who are lazy? People who get government subsidies? Something like that. There was the one guy in Atlas Shrugged who wasn't as sexy as Hank Rearden, but I don't remember much more than that.
Karl Marx was a nineteenth century philosopher best known for being right about literally everything. That's right, even the labor theory of value!
Permanent Link to this Comic: http://existentialcomics.com/comic/136
Support the comic on Patreon!
Comics I enjoy:
Podcasts & other sites I like: