The Death of Hypatia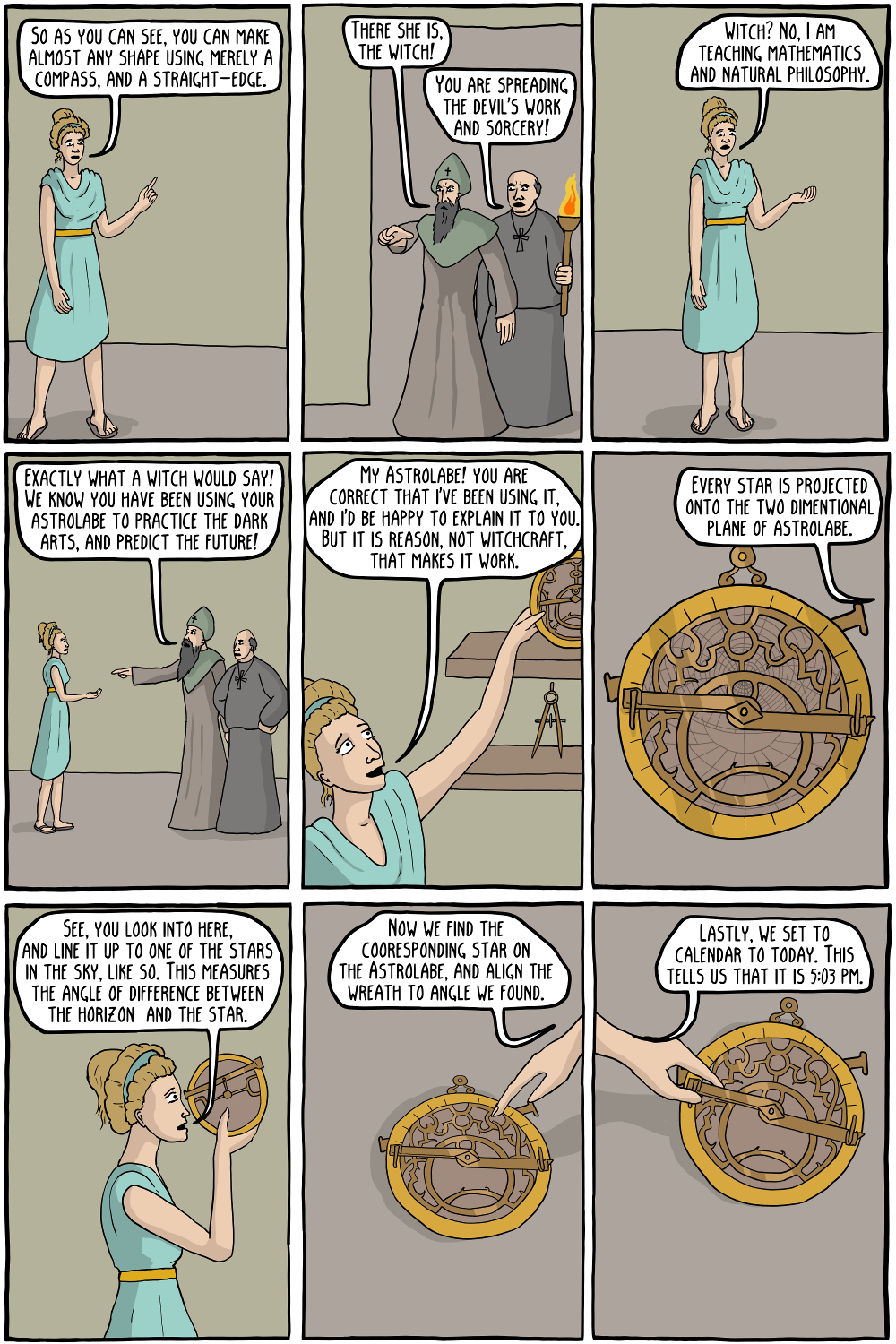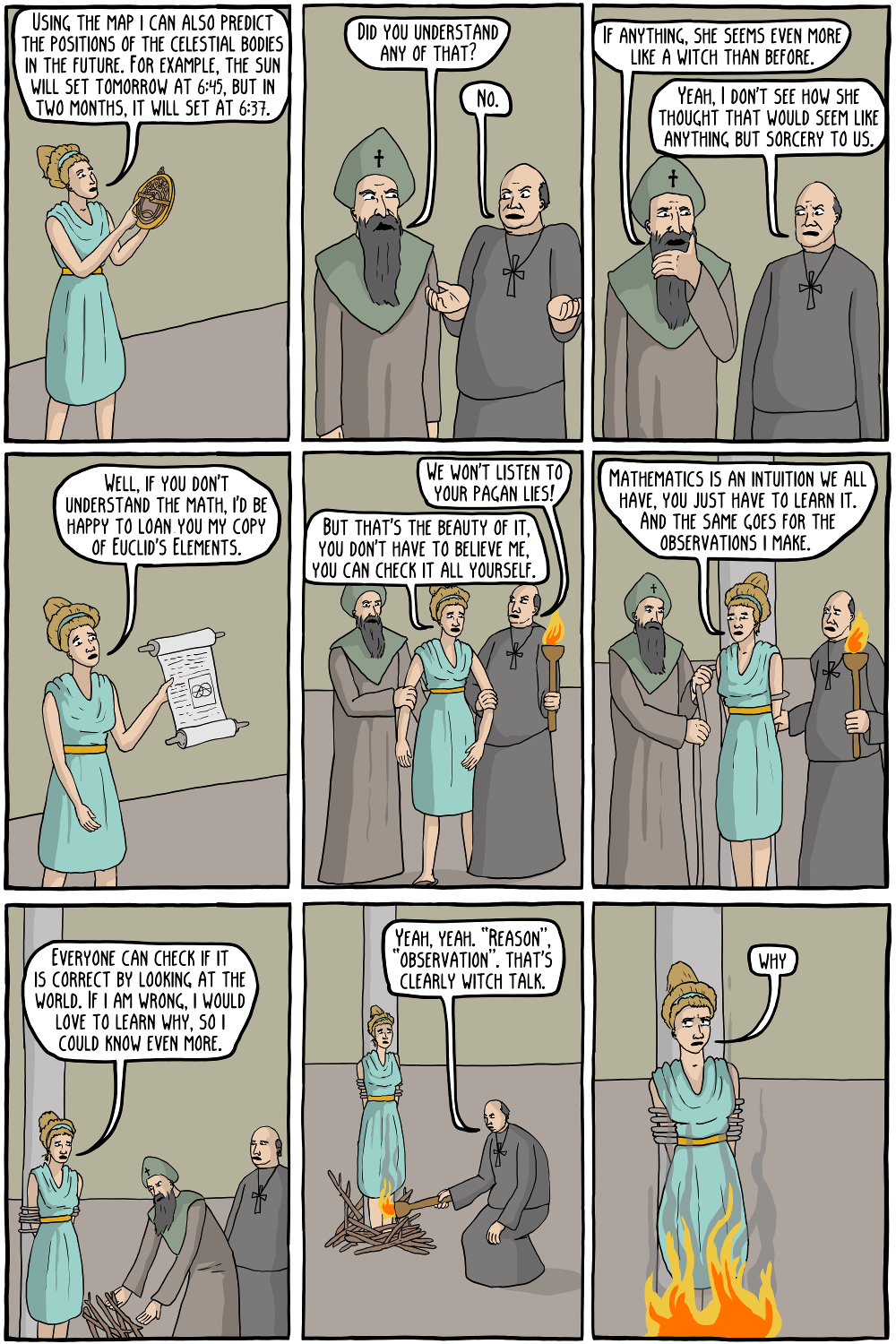 Although, to be fair, math is hard.
Permanent Link to this Comic: http://existentialcomics.com/comic/163
Hypatia of Alexandria and the Seven Presocratics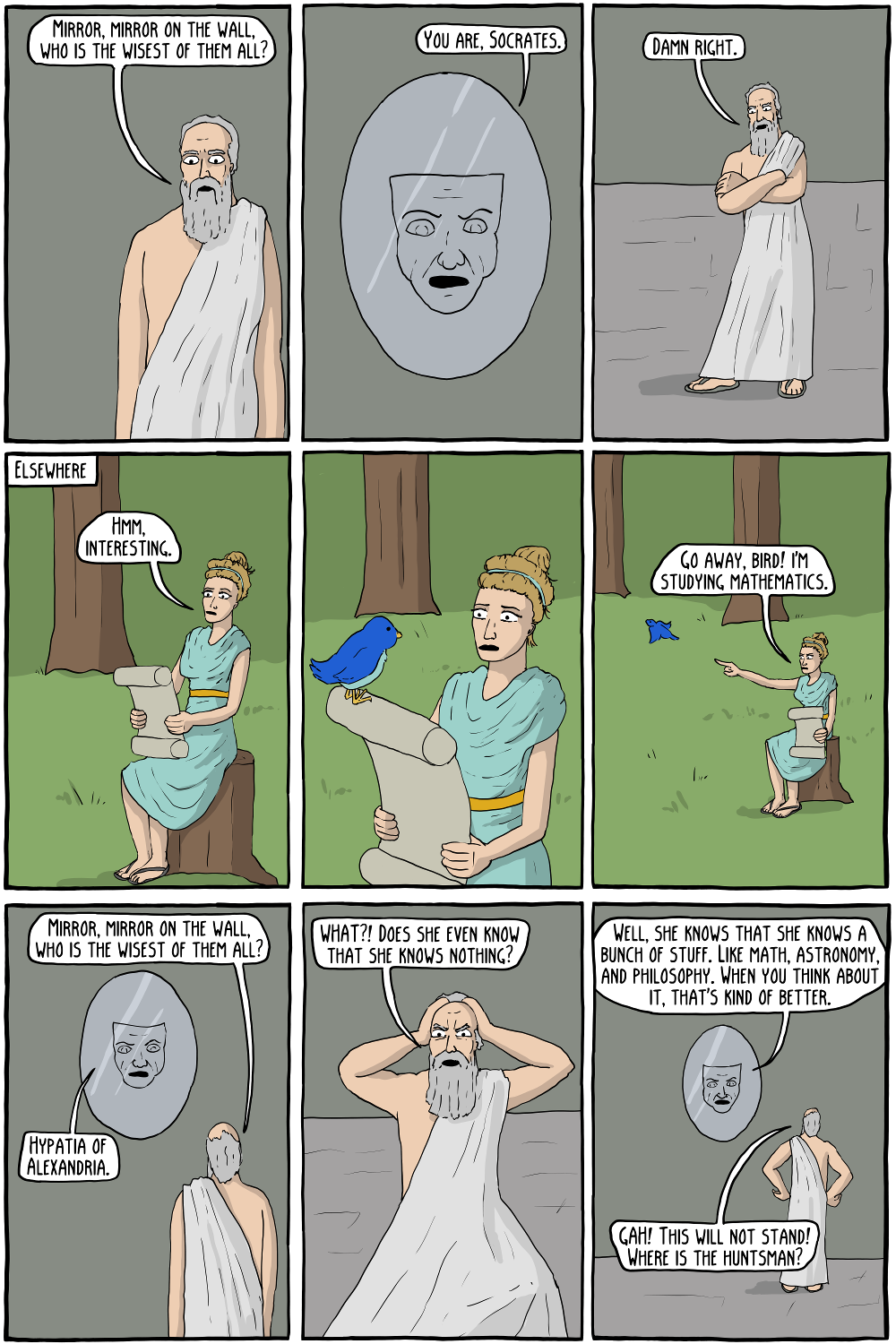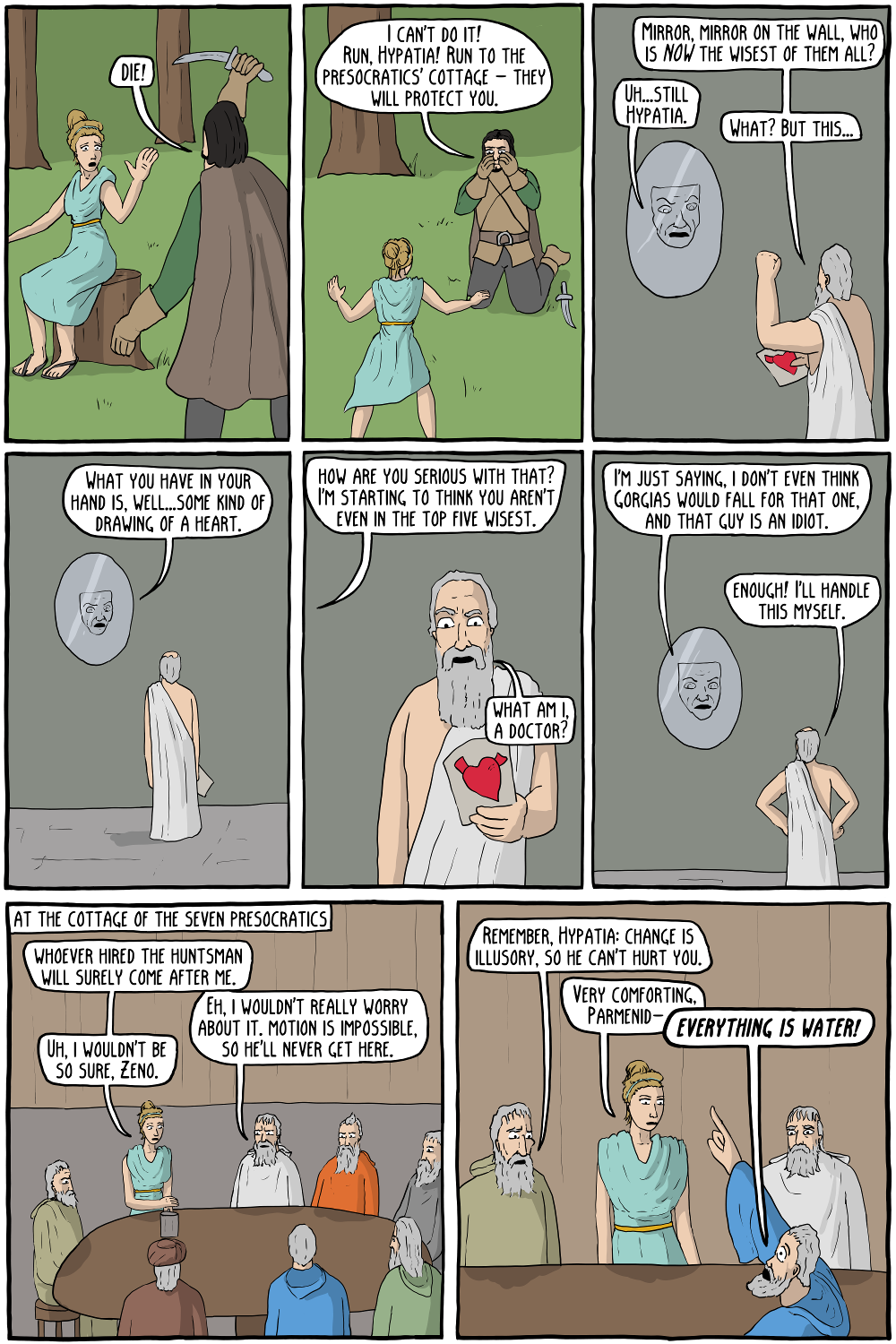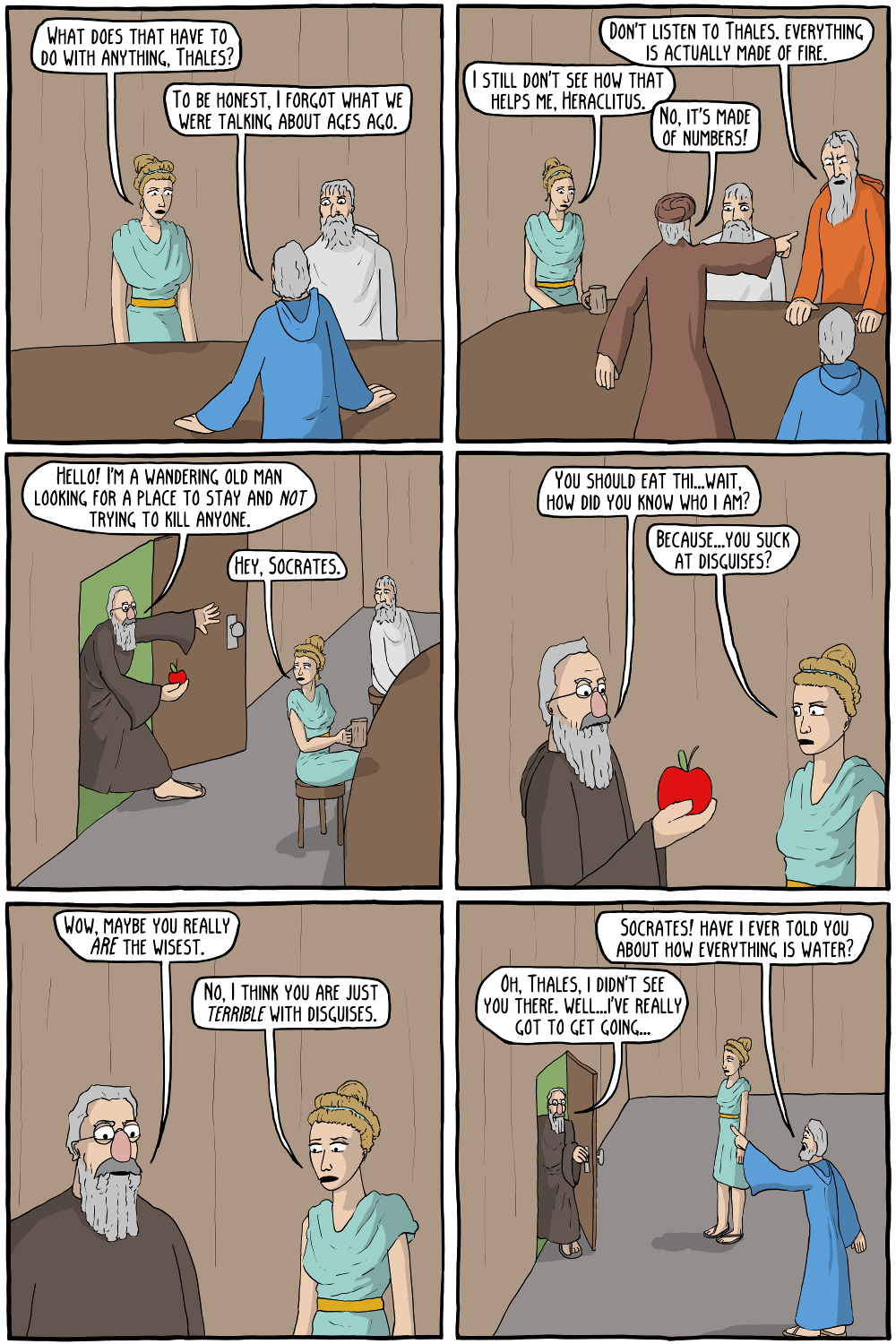 Later on, Socrates forgot that he poisoned the apple, and ate it himself. Plato had to make up this whole story about an apology, because it was just too embarrassing.
Permanent Link to this Comic: http://existentialcomics.com/comic/95