Stoic School Athletics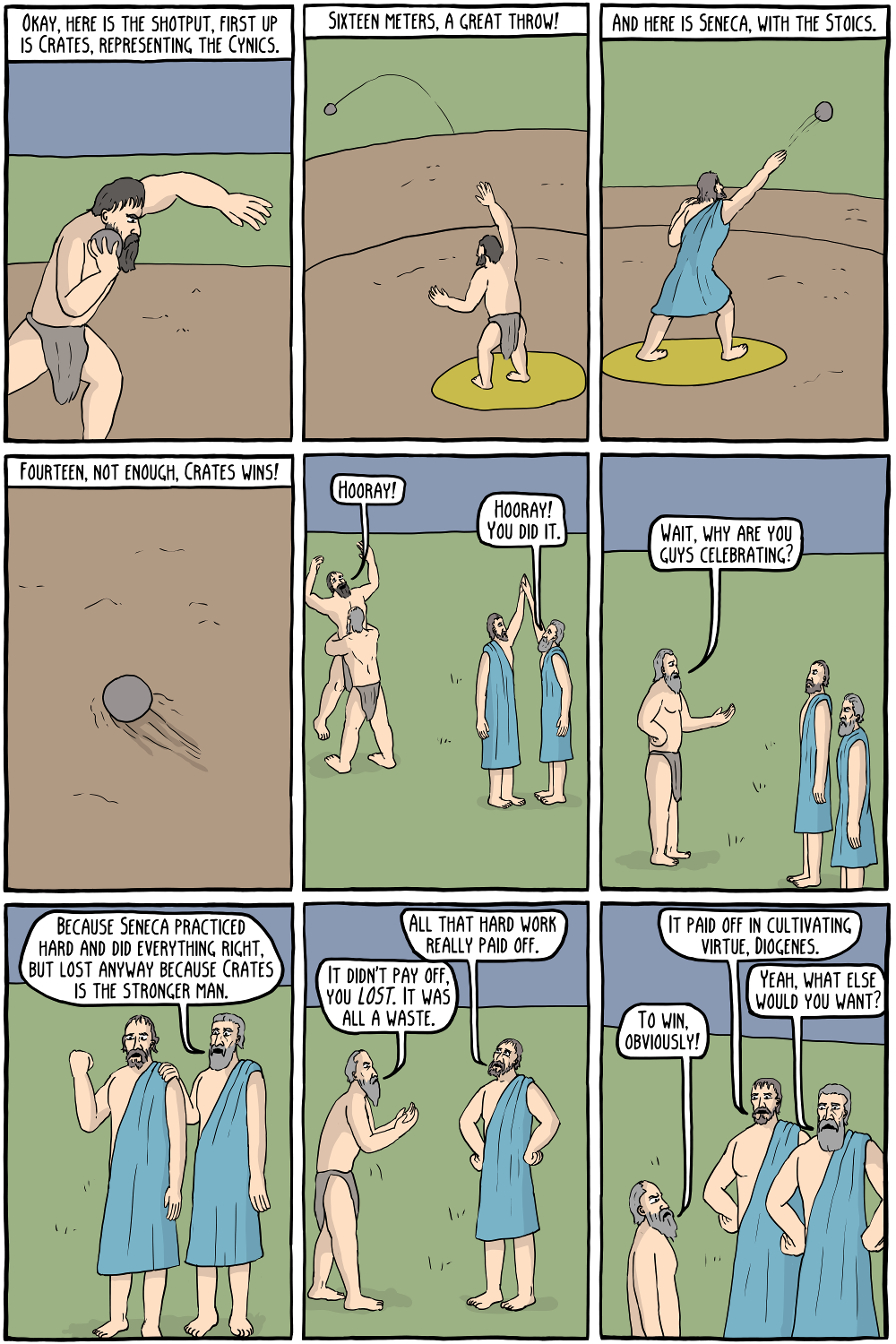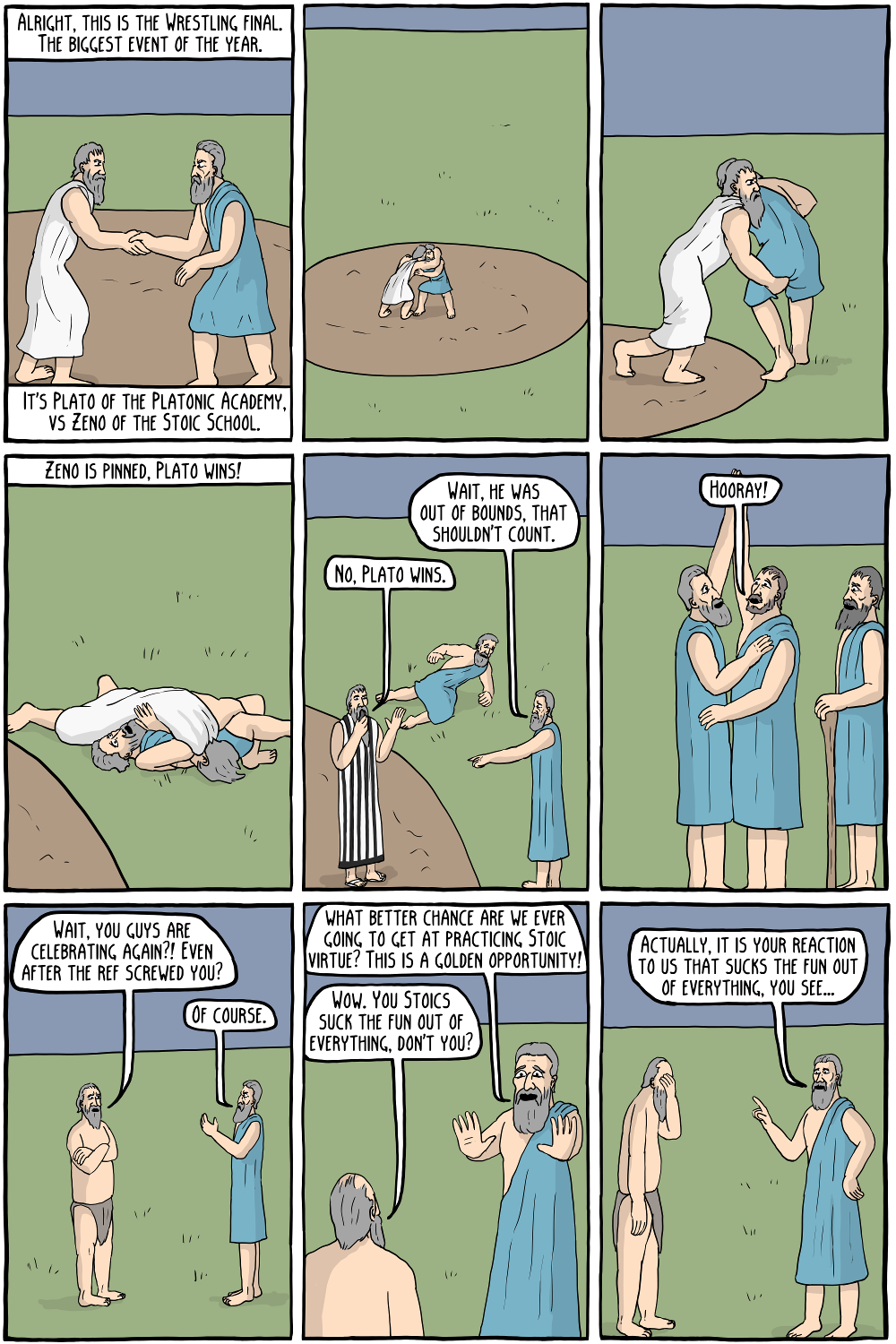 Although I bet even the Stoics would be pretty pissed off if they blew a 28-3 lead in the Superbowl.
Permanent Link to this Comic: http://existentialcomics.com/comic/179
Greek Hold'em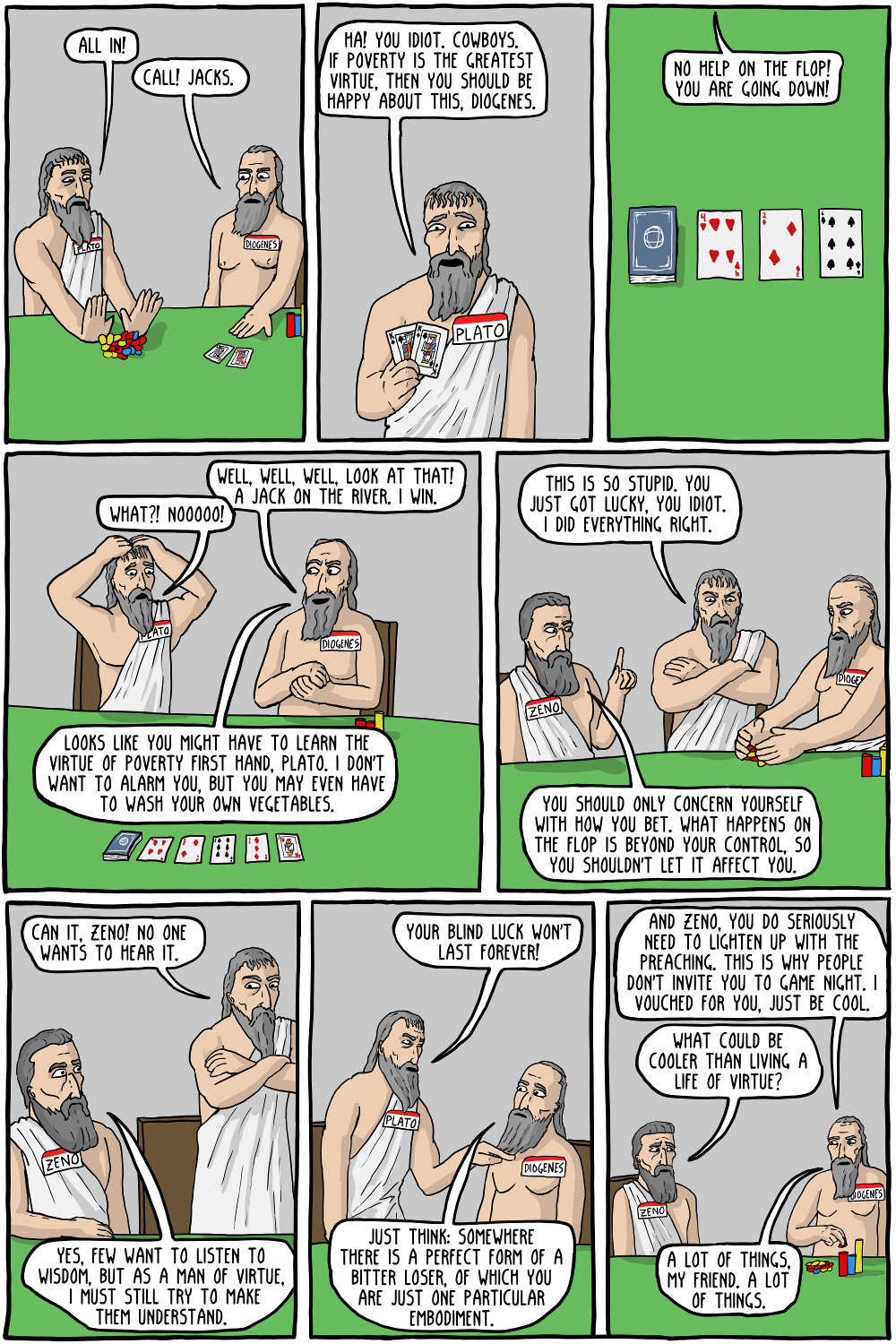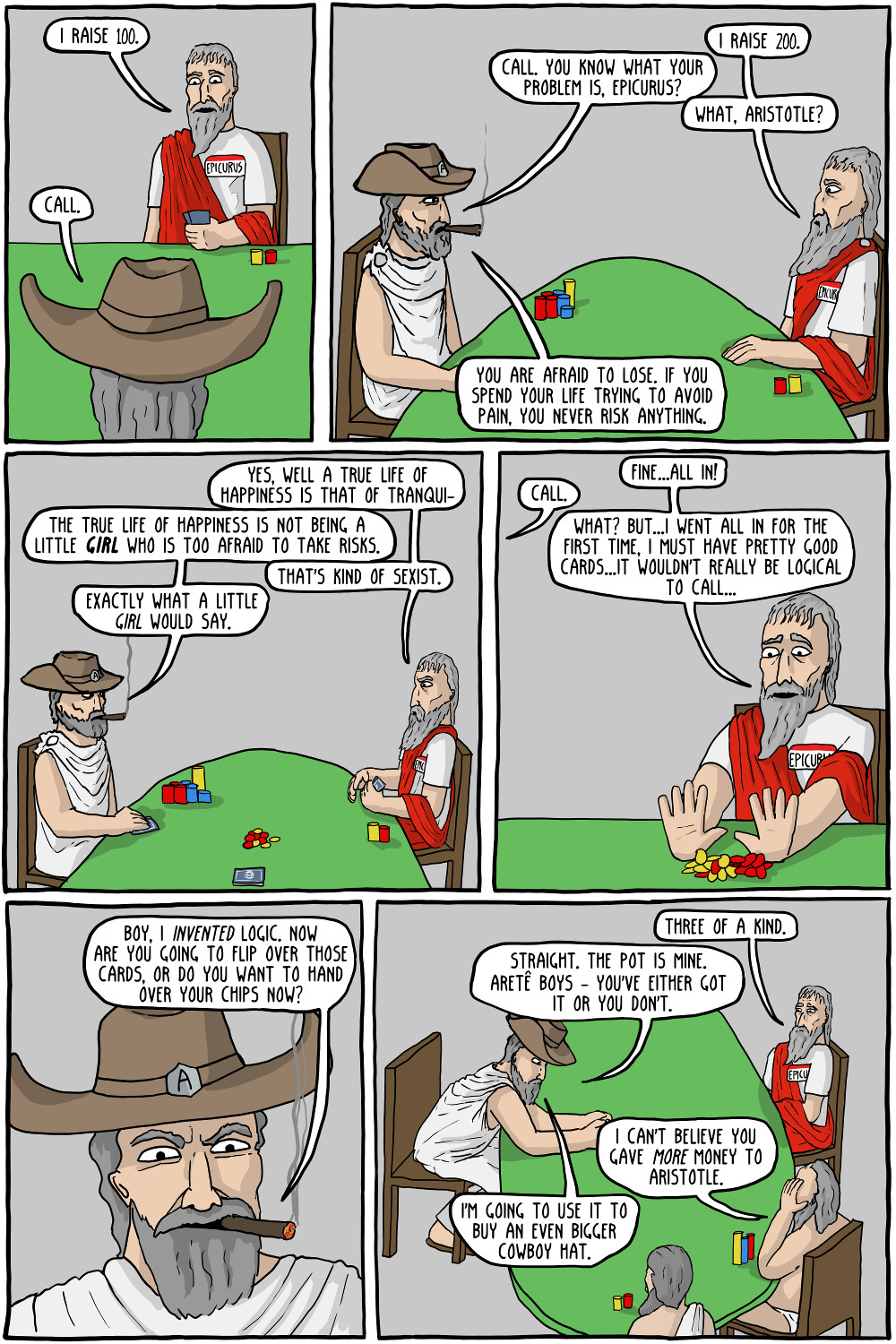 I gave them name tags because all Greek philosophers look alike. I don't mean that in a racist way...I mean it in a prejudice-against-philosophers way.
Permanent Link to this Comic: http://existentialcomics.com/comic/55
Diogenes's Lantern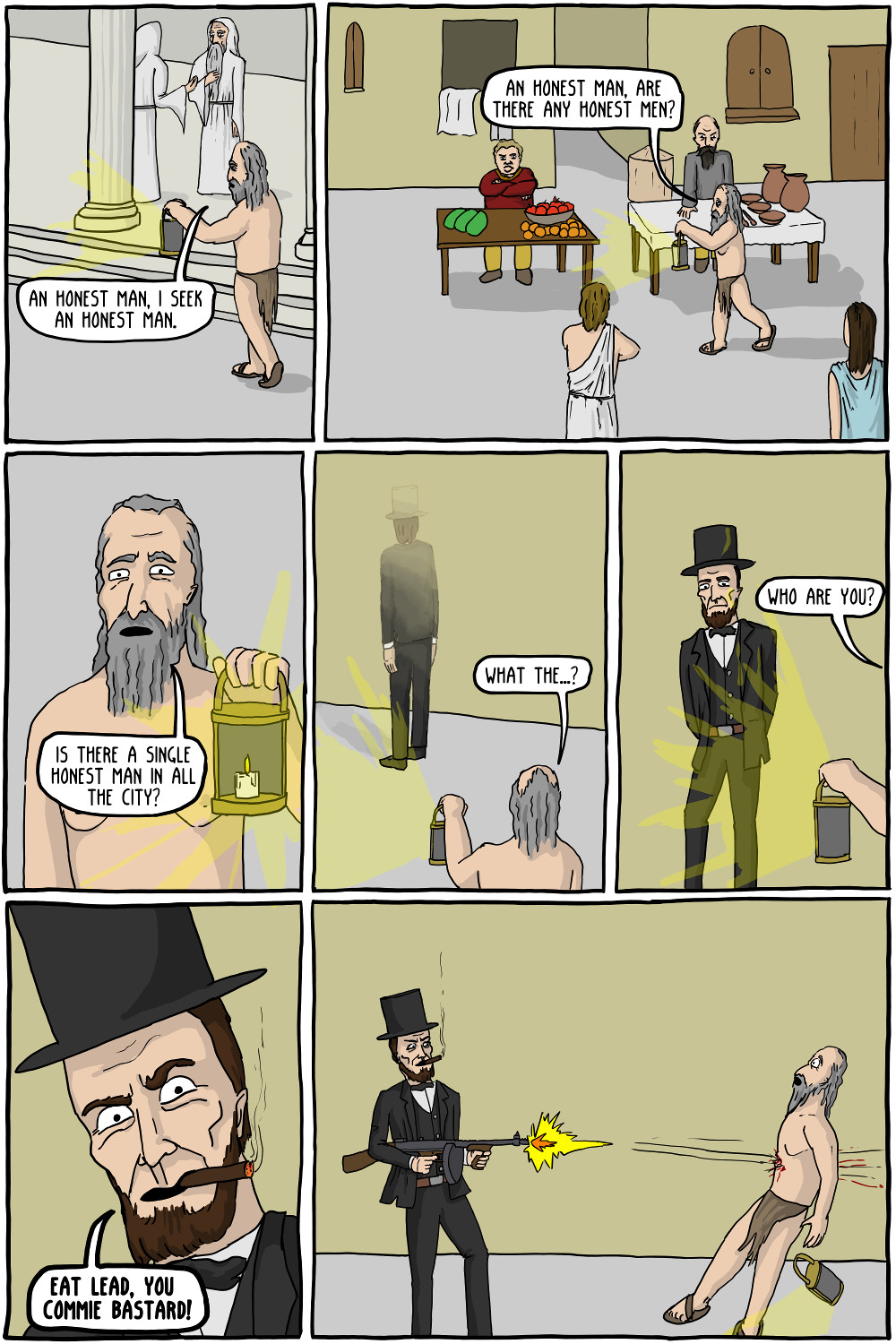 Diogenes was a well known communist sympathizer
Permanent Link to this Comic: http://existentialcomics.com/comic/31