1289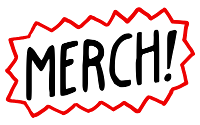 Authentic Man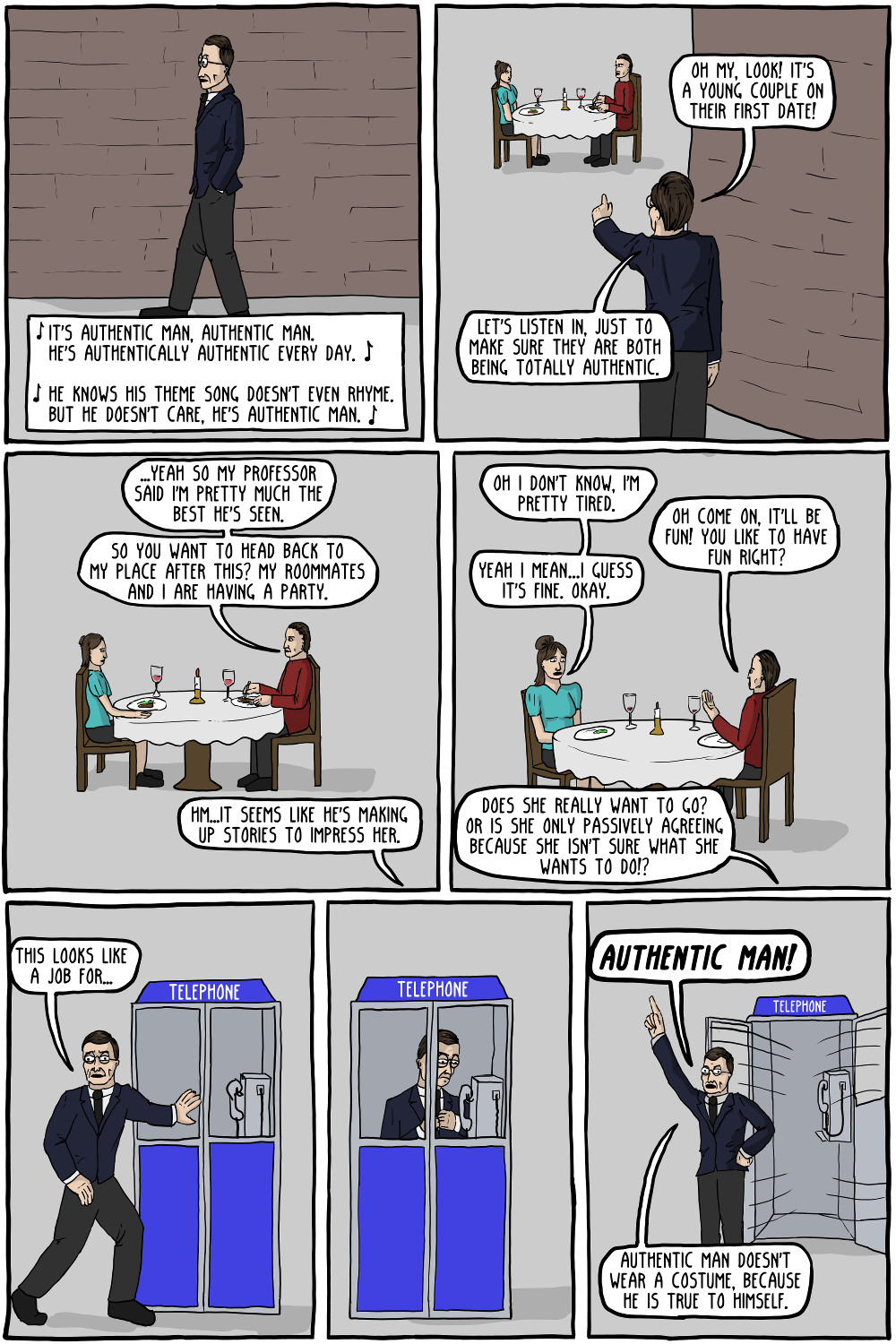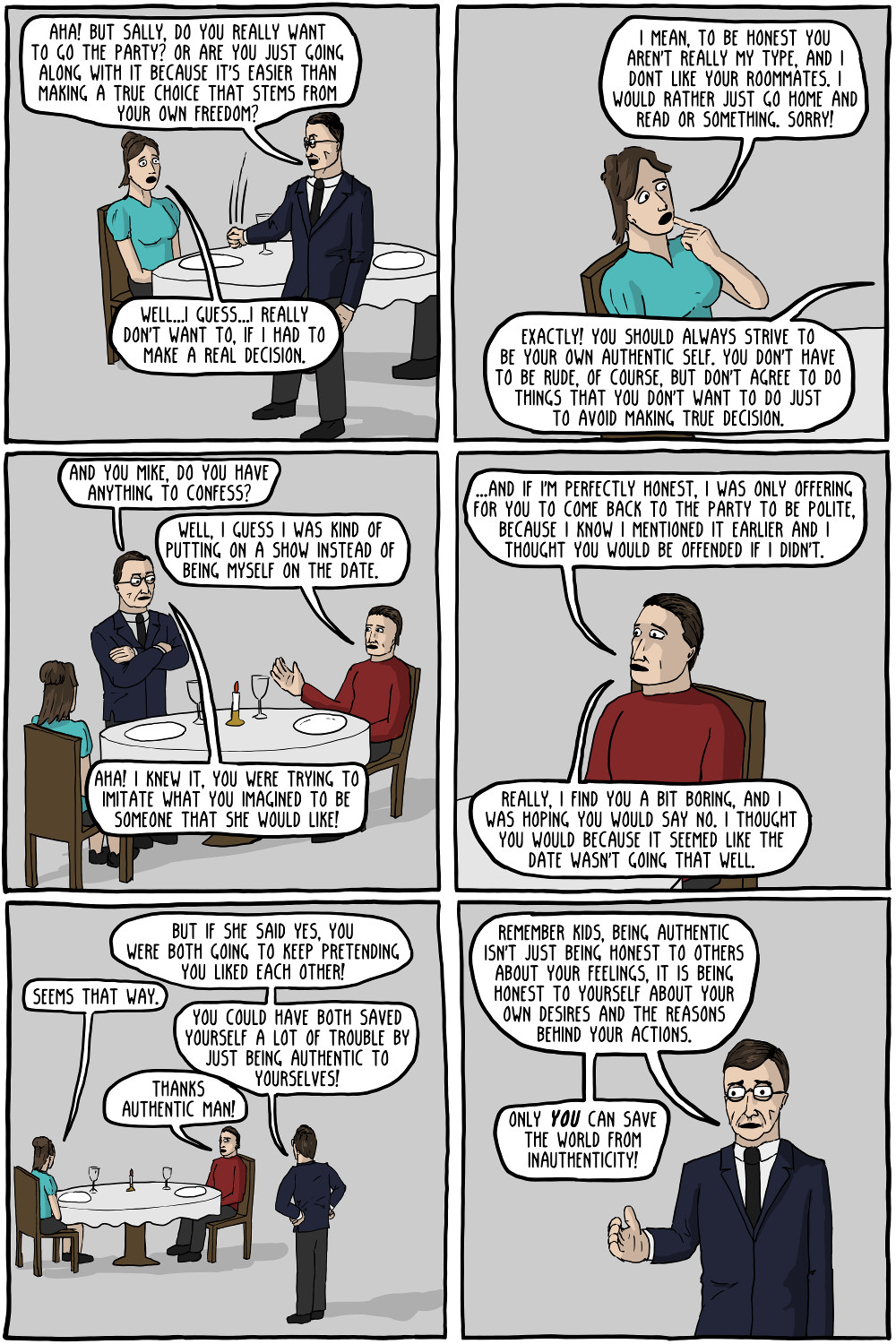 "Also, your haircut makes you look like a douche" "Actually, that's kind of what I was going for" "Oh, well in that case you are good"
Didn't get the joke?
It has been said that authenticity is the one virtue of existentialism, and this is especially true for Jean-Paul Sartre. Much of his work was describing the condition he called "bad faith", which is essentially not being true to yourself by trying to deny your own freedom, either through self deception or by attempting to passing off responsibility of your decisions to others. One of the examples he gave was a young woman on her first date, somewhat similar to the comic (quoted from the wikipedia article):
Another of Sartre's examples involves a young woman on a first date. She ignores the obvious sexual implications of her date's compliments to her physical appearance, but accepts them instead as words directed at her as a human consciousness. As he takes her hand, she lets it rest indifferently in his, "neither consenting nor resisting - a thing" - refusing either to return the gesture or to rebuke it. Thus she delays the moment when she must choose either to acknowledge and reject his advances, or submit to them. She conveniently considers her hand only a thing in the world, and his compliments as unrelated to her body, playing on her dual human reality as a physical being, and as a consciousness separate and free from this physicality.
The woman in the story is in bad faith because she tries to pretend, even to herself, that she doesn't know what is going on so she can avoid making a decision. In the end though, she is a free being and must choose.
Permanent Link to this Comic: http://existentialcomics.com/comic/46
Support the comic on Patreon!
Comics I enjoy:
Podcasts & other sites I like: