1289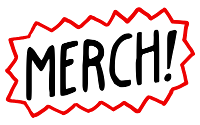 Sartre and Hobbes play Monopoly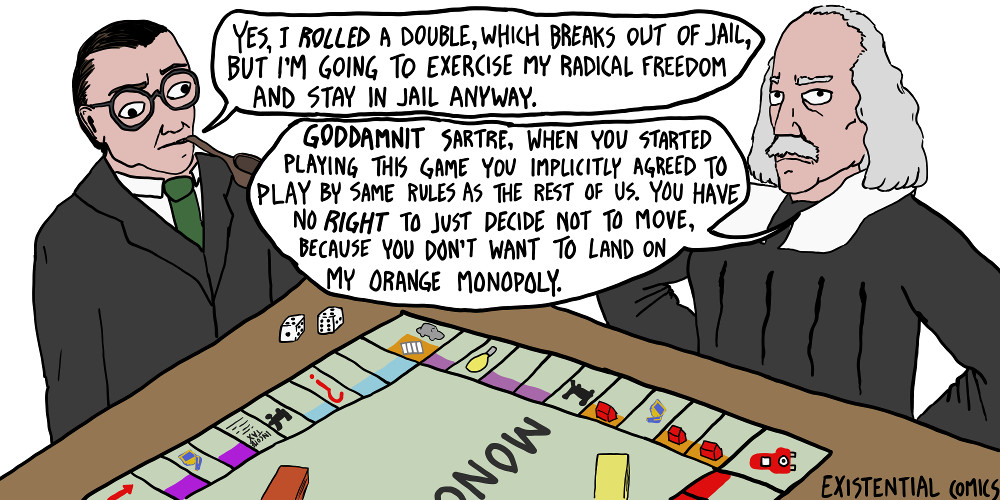 Hume: Just because the rules have always said that people break out of jail when they roll a double in the past doesn't mean they do now. Check the inside of the box again.
Didn't get the joke?
Sartre's notion of 'radical freedom' said that everyone always has a choice, and every act is a free act. When people say they have 'no choice' but to do something, they are lying to themselves. He would point out situations such as a group of hikers who encounter a boulder blocking their path, leaving them 'no choice' but to turn back. Sartre claimed this was wrong, as they also could fling themselves off the mountain, killing themselves.
Hobbes was a proponent of Social Contract Theory, which said that subjects of the State have no right to disobey the rules that the State establishes, because they have entered into an implicit agreement to abide by them by continually not leaving the State.
The alt text refers to the problem of induction, as most Hume jokes tend to (it's so easy).
Permanent Link to this Comic: http://existentialcomics.com/comic/17
Support the comic on Patreon!
Comics I enjoy:
Podcasts & other sites I like: