1265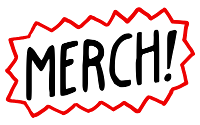 Turing Test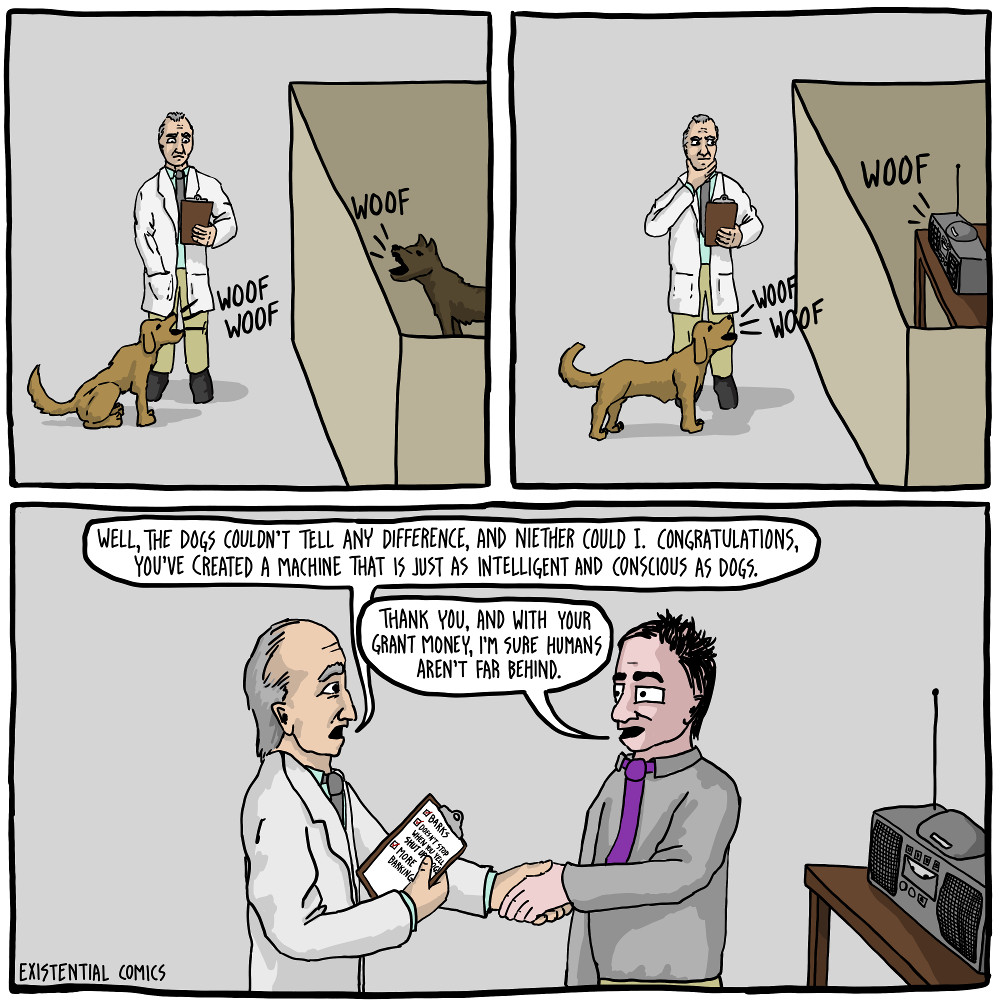 Checklist: Barks, check. Barks more, check. Doesn't stop barking when you yell 'SHUT THE HELL UP DOG I'M TRYING TO SLEEP', double check
Didn't get the joke?
The Turing Test is a test designed to test a machine's ability to think. A human submits questions to the machine, and it answers (usually in written form). If the person cannot distinguish between it, and a person answering, the machine is said to be intelligent. Turing himself never claimed this would test whether the machine was 'conscious', but some people believe that anyway.
Permanent Link to this Comic: http://existentialcomics.com/comic/15
Support the comic on Patreon!
Comics I enjoy:
Podcasts & other sites I like: