1289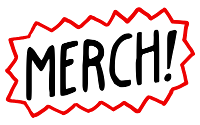 The Vindication of the Rights of Mary Wollstonecraft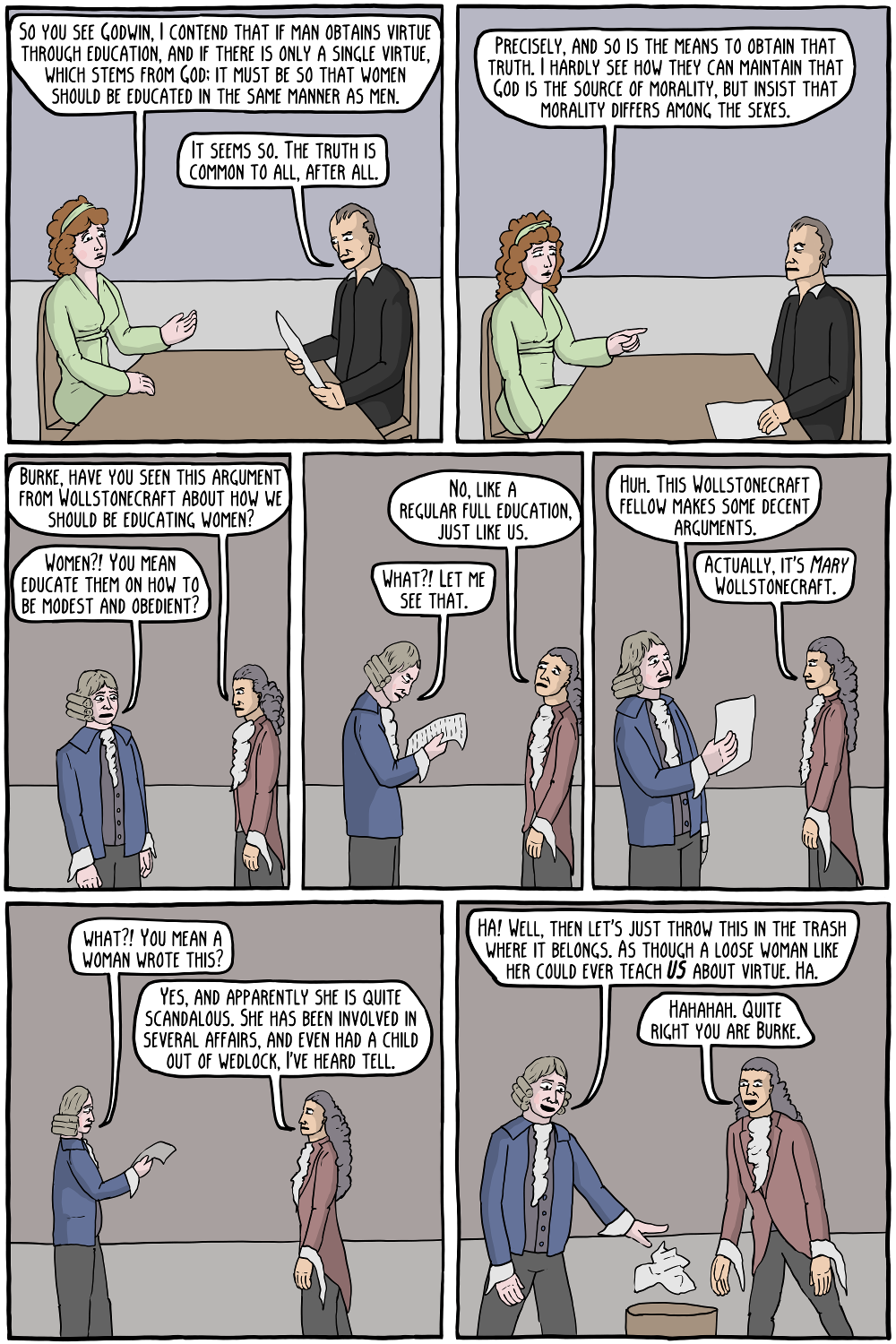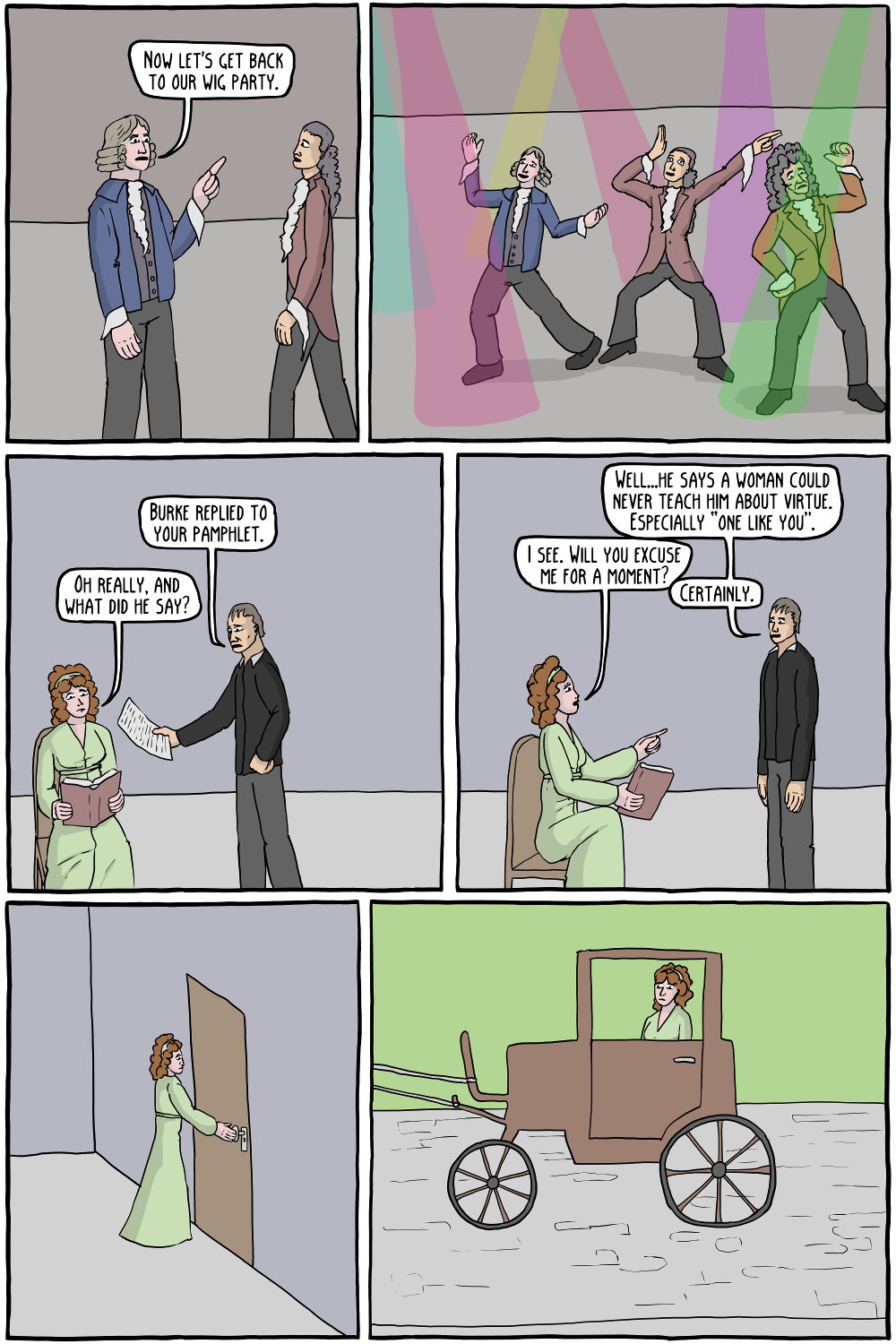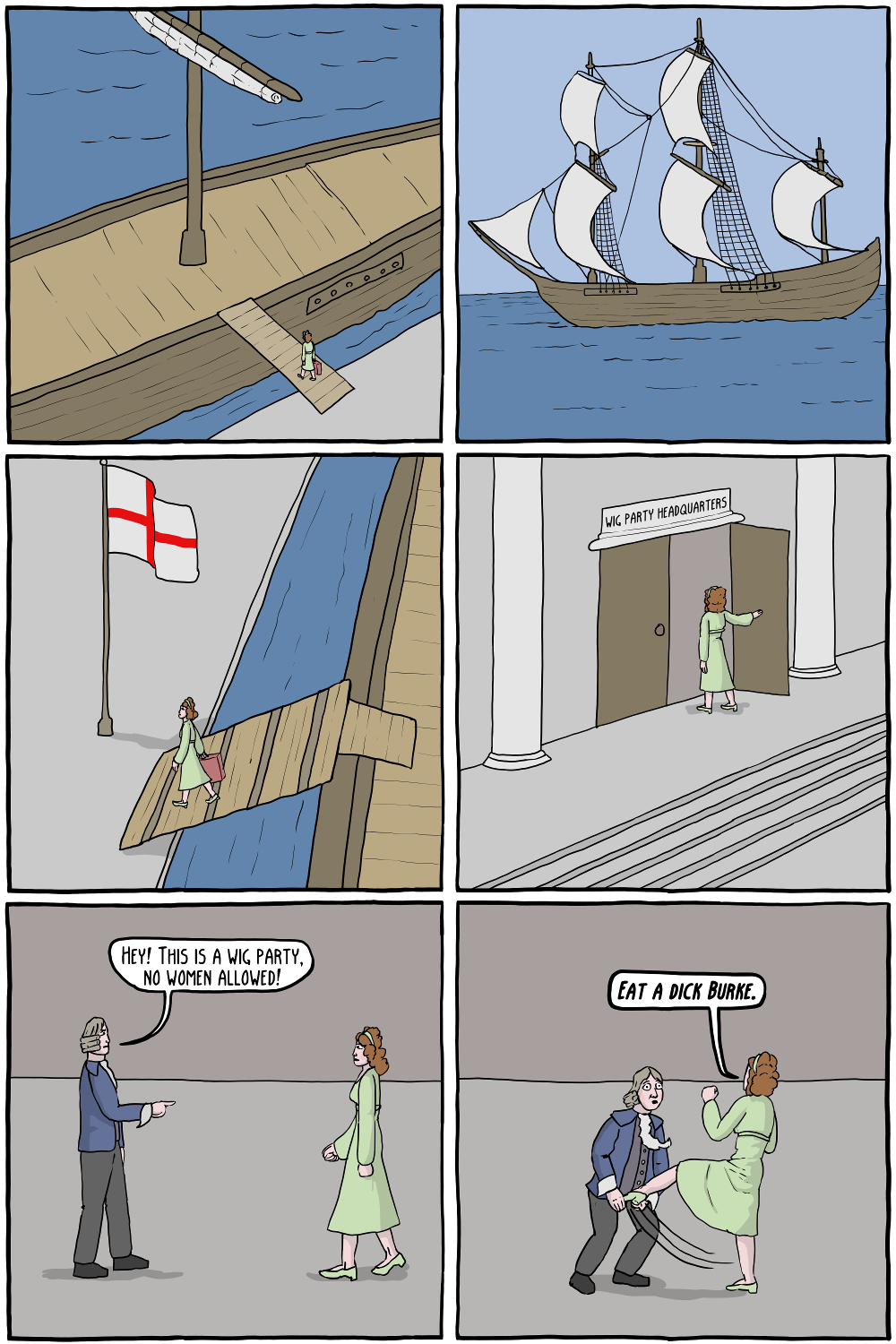 But he never did.
Didn't get the joke?
Mary Wollstonecraft was an 18th century philosopher and feminist. She is best known today for Vindication of the Rights of Woman, which argues that women should have the same fundamental rights as men (in particular education). Since both men and women were equal as humans before God, and since there was only a single virtue which stems from God, that virtue must be cultivated equally and in the same manor for both sexes. Both that book, and Vindication of the Rights of Man (where she argued that the French Revolution was justified, against Edmund Burke) were well received and widely read in her time. However, after her death, her husband William Godwin published a tell all account of her life, including her affairs, suicide attempts, atheism, and children outside of wedlock. He meant for it to be a positive account showing a modern woman, but society was not ready to hear about a woman having affairs outside of wedlock, and in particular they weren't interested in such a woman's opinions on the nature of virtue. Her reputation suffered severely, and her works were largely forgotten until their revival at a much later date by second wave feminists.
In Our Time has a good podcast on her life and philosophy.
Permanent Link to this Comic: http://existentialcomics.com/comic/131
Support the comic on Patreon!
Comics I enjoy:
Podcasts & other sites I like: